George Soros Named 'Person of the Year' for Fight Against Racism, Putin and 'Trump's America'
Citing philanthropist George Soros as a "standard-bearer for liberal democracy" in the age of Trump, the storied, London-based Financial Times newspaper named the legendary left-wing backer their 2018 "Person of the Year."
The Financial Times editorial board laid out the 88-year-old Hungarian-American investor's life-long support of international liberal causes and his daily fight against "the forces of nationalism and populism" attempting to delegitimize him and destroy the "liberal democratic order." The board specifically cited "the values he represents" as the primary factor behind his top "Person of the Year" pick.
"He is the standard-bearer of liberal democracy and open society," writes Roula Khalaf in the profile of Soros published Wednesday. "These are the ideas which triumphed in the Cold War. Today, they are under siege from all sides, from Vladimir Putin's Russia to Donald Trump's America."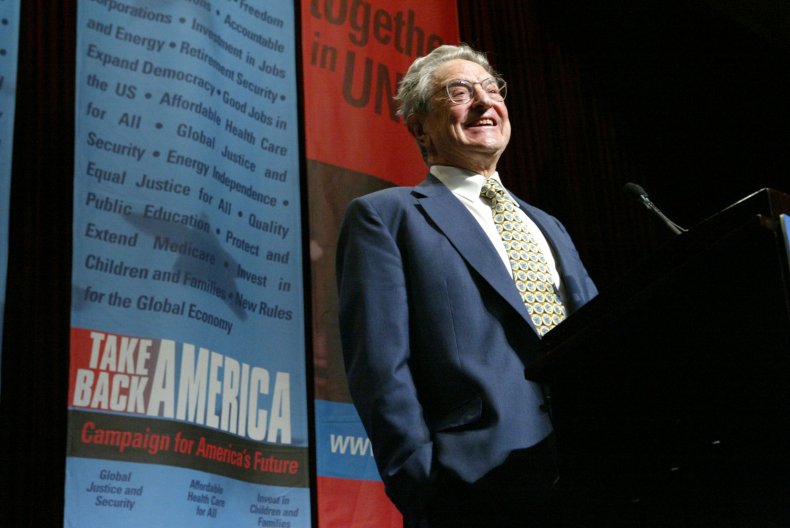 "For more than three decades, Mr. Soros has used philanthropy to battle against authoritarianism, racism and intolerance. Through his long commitment to openness, media freedom and human rights, he has attracted the wrath of authoritarian regimes and, increasingly, the national populists who continue to gain ground, particularly in Europe," The Financial Times continued.
The newspaper describes his early business career, beginning with his 1956 emigration to the United States, where he started his hedge fund, Soros Fund Management, in 1969, and founded the Quantum Endowment Fund in 1973. In 1979, Soros began channeling his hedge fund wealth into philanthropic causes, including the support of black students living under South African apartheid. In 1993, Soros started the Open Society Foundation, where he has donated $32 billion of his own money through 2018. The group operates in more than 100 countries to support "democracy, transparency and freedom of expression."
The profile also addresses the infamous right-wing, frequently anti-Semitic conspiracy theories that have badgered the 88-year-old for years. In October, someone hand-delivered an explosive device to Soros's Westchester County home. Soros has been frequently targeted by critics ranging from President Donald Trump, Brexit supporters and Hungarian prime minister Viktor Orban, a former recipient of a Soros-backed grant for education. Soros, a Hungarian-born Jew, has also been the frequent recipient of Nazi-affiliated propaganda. Soros told The Financial Times that he's "blamed for everything, including being the anti-Christ."
"I have been painted as the devil. The fact that extremists are motivated by false conspiracy theories about me to kill hurts me tremendously," Soros told The Financial Times.