Actor and activist George Takei, who is a former prisoner at an internment camp for Japanese-Americans, said he has "no words" for federal government plans to establish an immigrant detainment center just miles from where he was imprisoned during World War II. Takei said the move is a "new low in American history."
Takei, who is widely known for his Star Trek role as Hikaru Sulu, as well as his social media presence, responded to reports that officials from the U.S. Department of Health and Human Services were in Arkansas Thursday scouting government-owned facilities as potential detainment centers for migrant children. On Friday, Takei tweeted that the site is just 2 miles from the Rohwer internment camp in Desha County, "where I spent my childhood behind barbed wire."
Takei told CNN Sunday that Trump's now-reversed "zero tolerance" immigration policy that separates children is a "new low" he regards as even more inhumane than the illegal detainments during World War II. "It is repeating itself, but it has gone to a new low with Donald Trump. When we were incarcerated, our families were intact. My parents were with me."
Takei continued, "But in this case, it's come to a chilling low, where babies are torn away from their mothers and placed in separate internment camps. And now that Donald Trump has rescinded his zero tolerance policy, the children are being scattered throughout the country, making it even more complicated to reunite the families. So this is a new low in American history."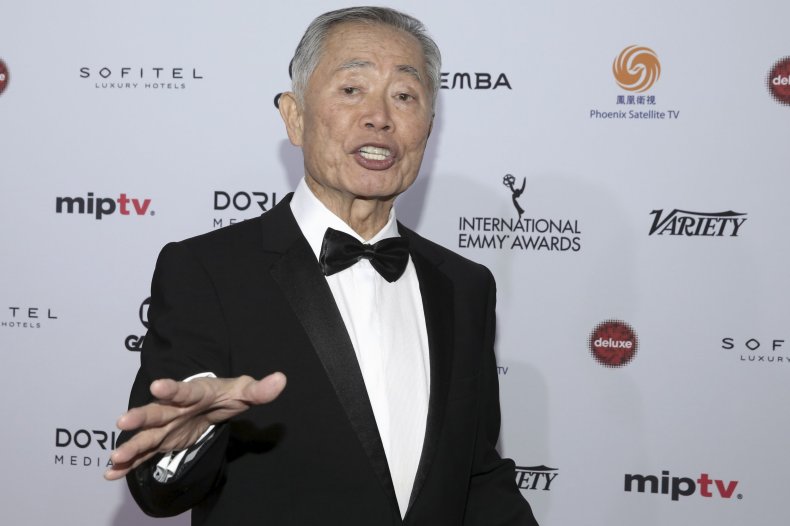 Federal officials last week visited Little Rock Air Force Base and an unused federal property in Kelso, Arkansas, as the Health and Human Services agency determines if the area could house some of the more than 2,000 unaccompanied migrant children being detained in the U.S. Kelso is just miles from the Rohwer Japanese-American detainment camp in which Takei was forced into as a 5-year-old. He was later taken to Tule Lake Segregation Center in Northern California.
The illegal displacement of the primarily West Coast Japanese-Americans is widely regarded by historians as one of America's most egregious civil rights violations. Takei was one of an estimated 110,000 people of Japanese descent who were rounded up during World War II between 1942 and 1945 after President Franklin Roosevelt issued Executive Order 9066. The U.S. did not formally apologize until 1988, when President Ronald Reagan signed the Civil Liberties Act to offer financial compensation and an apology to the hundreds of thousands of families who were incarcerated.
In April, Takei told an audience at the McGehee, Arkansas, Japanese-American Internment Museum that his experience was "degrading" and "humiliating." Takei reiterated that the museum stands as a way to stay vigilant in remembering the detainment so history doesn't repeat itself.
Last week, former first lady Laura Bush said today's child detainment camps are "eerily reminiscent" of the camps opened for Japanese-Americans in the wake of the Pearl Harbor attack and widespread anti-Japanese incidents during the war.
"Our government should not be in the business of warehousing children in converted box stores or making plans to place them in tent cities in the desert outside of El Paso," wrote Bush. "These images are eerily reminiscent of the Japanese-American internment camps of World War II, now considered to have been one of the most shameful episodes in U.S. history. We also know that this treatment inflicts trauma; interned Japanese have been two times as likely to suffer cardiovascular disease or die prematurely than those who were not interned."