George Takei Slams Eric Trump After 'Part of the LGBT Community' Remarks
Eric Trump misspoke this week when he appeared to call himself a "part of the LGBT community" and his miswording hasn't gone unnoticed. Star Trek star George Takei was just one loud voice on social media that criticized President Donald Trump's son for failing to actually understand the community, which includes gay, transgender and non-binary people, among others.
"Eric Trump saying he's "part of the LGBT" community is like me saying I'm part of the fantasy football community," Takei, who is gay, wrote on Twitter Tuesday. "I might think I know what a 'tight end' and a 'wide receiver' are, but I would be sorely mistaken."
It comes after Trump claimed his father has major support from the LGBT community in an interview with Fox & Friends. "I'm telling you, I see it every day, the LGBT community, they are incredible and you should see how they've come out in full force for my father every single day," Trump began. "I'm part of that community and we love the man and thank you for protecting our neighborhoods and thank you for protecting our cities."
It appears the wording of "I'm part of that community" could have referred to the community of folks who support the president, not the LGBT community. Trump later clarified in a comment to the New York Post.
"To clarify, many of our close friends are part of the LGBT community, which was the intent of my statement — the left has taken that vote for granted for a long time and support from the gay community for my father is incredible," he said. Trump also reminded readers that he's happily married to a woman, Lara Trump.
Still, the mistaken wording sent Twitter users into a frenzy. Many responded to Takei with jokes about Trump's statement and possible misunderstanding of the LGBTQ community as a whole. Others took offense to Trump's original statement. It led to a ferocious debate on Twitter, hardly surprising given the subject matter and the players involved.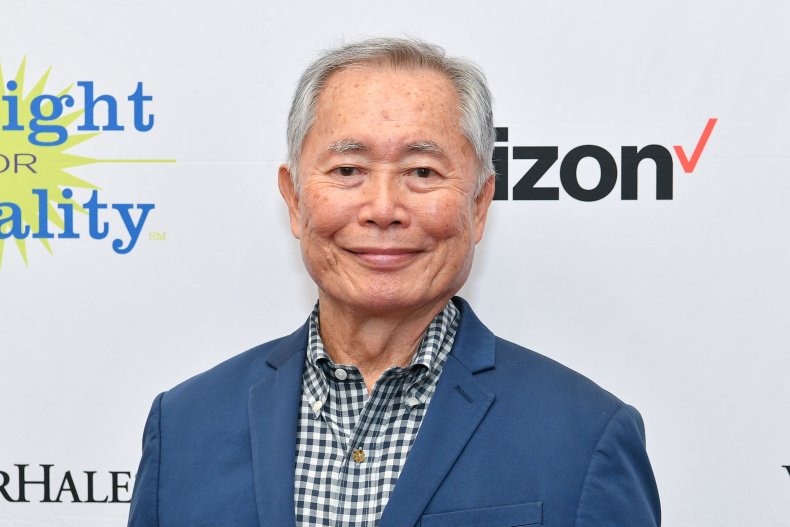 Takei issued this stinging barb: "Well at least now Eric Trump can claim his father doesn't hate him because he's dumb, he hates him because he's part of the LGBT community. (Yes, he really claimed that this morning on Fox.)" he wrote.
Other members of the LGBTQ community joked about disowning Trump if he was, in fact, coming out on Fox & Friends. Others quickly assumed that perhaps the Trump son simply didn't know what LGBT as a term actually meant.