George W. Bush Criticizes Trump on North Korea Travel Ban Policy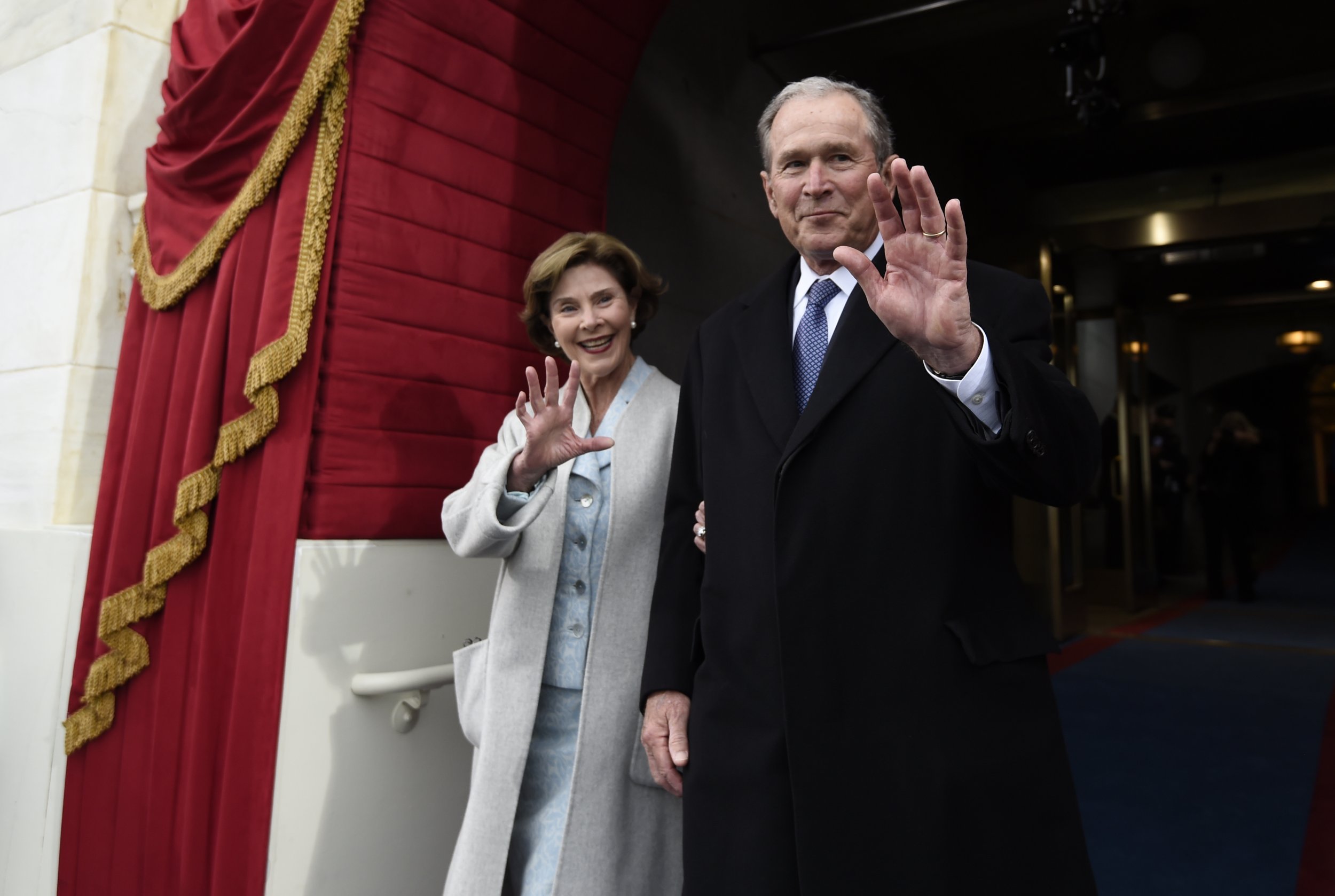 President Donald Trump should not have included North Korea in his latest travel ban because it will make it harder for dissidents and defectors to get out of the rogue state, former President George W. Bush reportedly said a private dinner Thursday.
One of Bush's dining partners told Business Insider that the former president, who has rarely criticized his successors, said the North Korean Human Rights Act, which he signed in 2004, was a better way to help human rights groups in the reclusive nation.
There are around 225 North Korean refugees currently in the U.S., and about 250 more have come as legal immigrants after defecting and living in South Korea for a time, CNN reports.
The former president's remarks reportedly occurred during a question-and-answer session led Bush's former adviser on North Korea, Victor Cha, who is now at the Center for Strategic & International Studies. Trump is reportedly planning to pick Cha as his ambassador to South Korea, which will be a crucial position given the current heightened tensions with North Korea.
A representative for Bush denied he specifically chastised Trump at the dinner, which was meant to be off-the-record, telling Business Insider that the former president commented "in broader strokes, welcoming and supporting dissidents as he has for years, and referred to the Bush Institute's longstanding and ongoing work in that area."
Last week, Trump added North Korea, Chad and Venezuela to his travel ban, in addition to six predominantly Muslim nations. Some feel Trump only did so in order to stifle critics who say his travel ban is Islamophobic. There have also been many questions and concerns surrounding the addition of Chad, which is a U.S. ally.
The White House defended the new ban, saying that it only covered nations that have not met the new U.S. travel security guidelines.
"Making America Safe is my number one priority. We will not admit those into our country we cannot safely vet," Trump said in a tweet on the decision.
The U.S. and North Korea have been enemies for decades, but tensions have been particularly high recently as Kim Jong-un and Trump have engaged in a heated war of words over North Korea's nuclear program.