George W. Bush Now Paints World Leaders in Addition to Cats and Dogs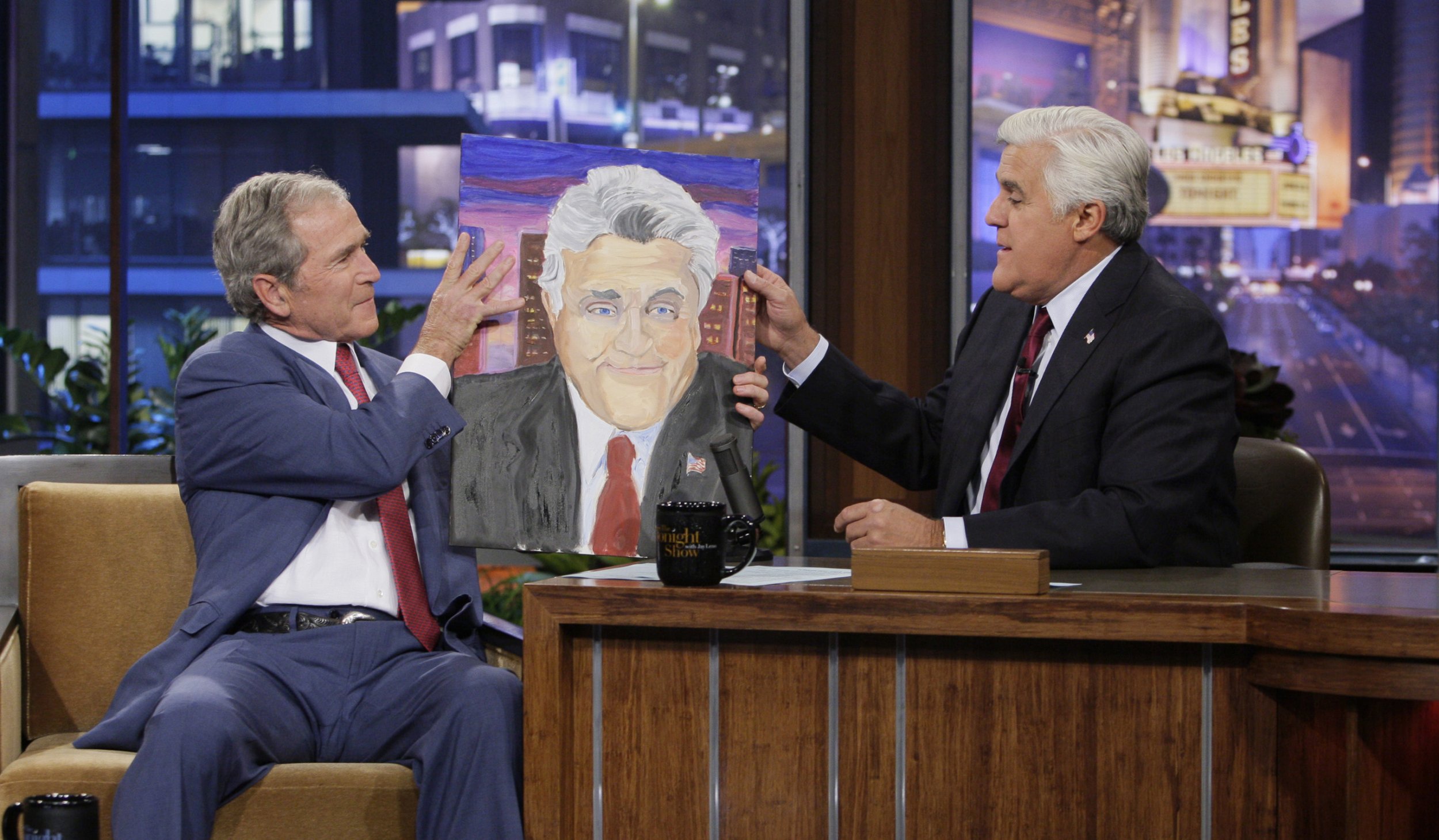 George W. Bush: former president, public speaker, memoirist—and now Texas-based portrait artist with an upcoming art exhibit.
Trading puppies for Tony Blair and kitties for the Dalai Lama, the 43rd president will unveil 24 original portraits of world leaders on NBC's Today show Friday morning. They will be part of Bush's first art exhibit and presumably suggest a marked shift from the animal pictures and self-portraits that have previously made up his known artistic repertoire.
Heightening the drama, Bush says in a preview interview with his daughter, Today correspondent Jenna Bush Hager, that none of the world leaders have seen their portraits.
"I think they're going to be, 'Wow, George Bush is a painter,' " Bush predicts in the interview. "I'm sure when they heard I was painting them, if they had, they're going to say, 'Wow, I look forward to seeing a stick figure he painted of me.' "
The former president adds that the portraits were done "in the spirit of friendship," lest any viewers speculate on any link between dogs, cats and international leaders.
Behold Bush's confoundingly Freudian nude self-portraits here, and watch the interview preview below.
Visit NBCNews.com for breaking news, world news, and news about the economy
George W. Bush Now Paints World Leaders in Addition to Cats and Dogs | World