George Will's History of Being Boring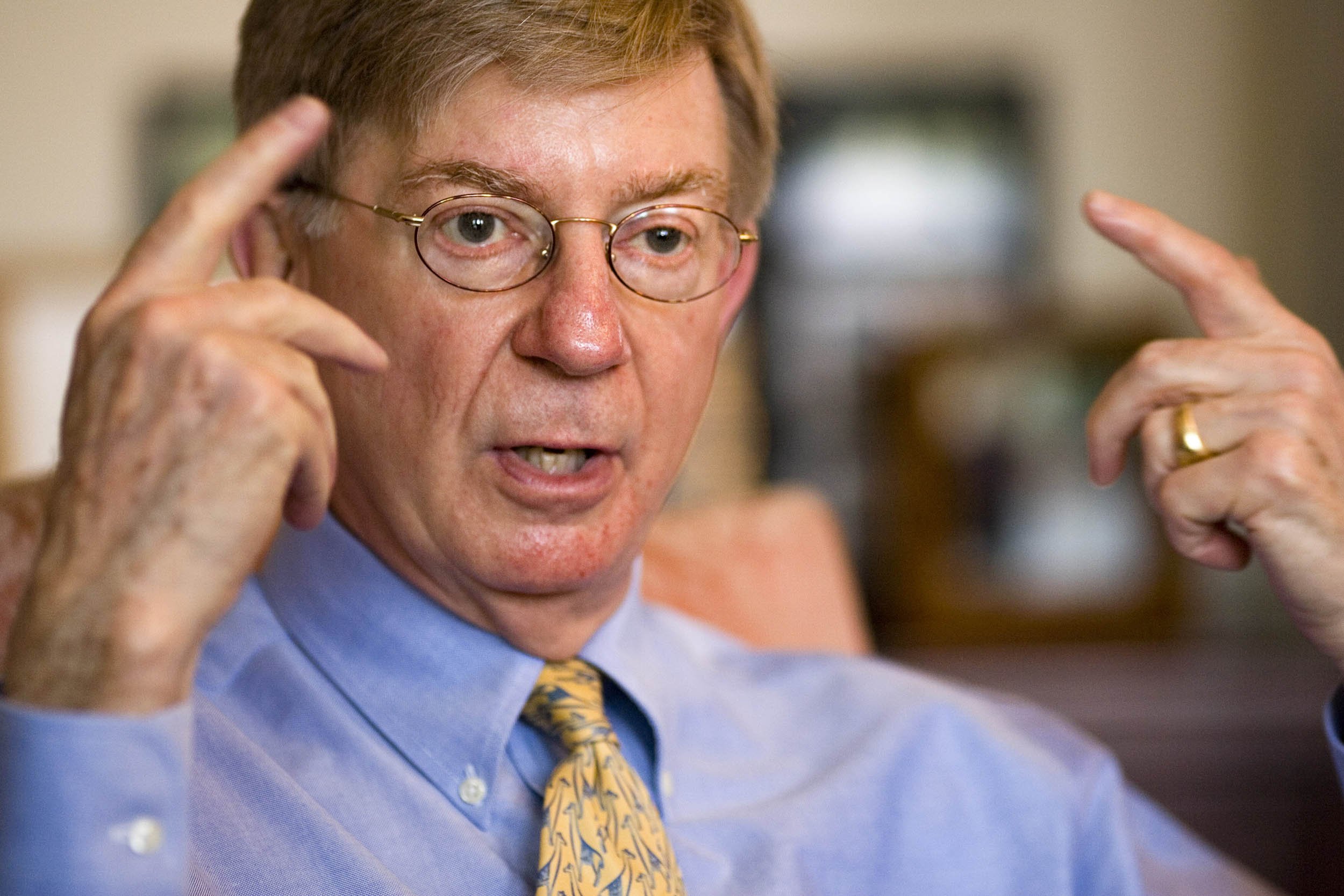 America is threatened, nationally syndicated columnist George Will once claimed, because of "hysteria mongering by 'victimization feminists' wielding ludicrous definitions of sexual harassment." He made this unseemly charge in a 1999 column for Newsweek, for which the now-embattled conservative opinionator wrote from 1976 until 2011.
I did not come to the above column, an awkward lament for the boys-will-be-boys America of old, by chance. Will is currently under fire for suggesting that campus sexual assault is not really a national problem and that colleges have turned "victimhood [into] a coveted status that confers privileges." There's nary an outlet that hasn't responded with scorching outrage. A blogger for the Washington Post, Will's primary employer, expressed her dismay that "Will would think so poorly not just of American institutions of higher learning, but of young women, who he seems to see as simultaneously precocious and irresponsible." Many have persuasively called for his firing.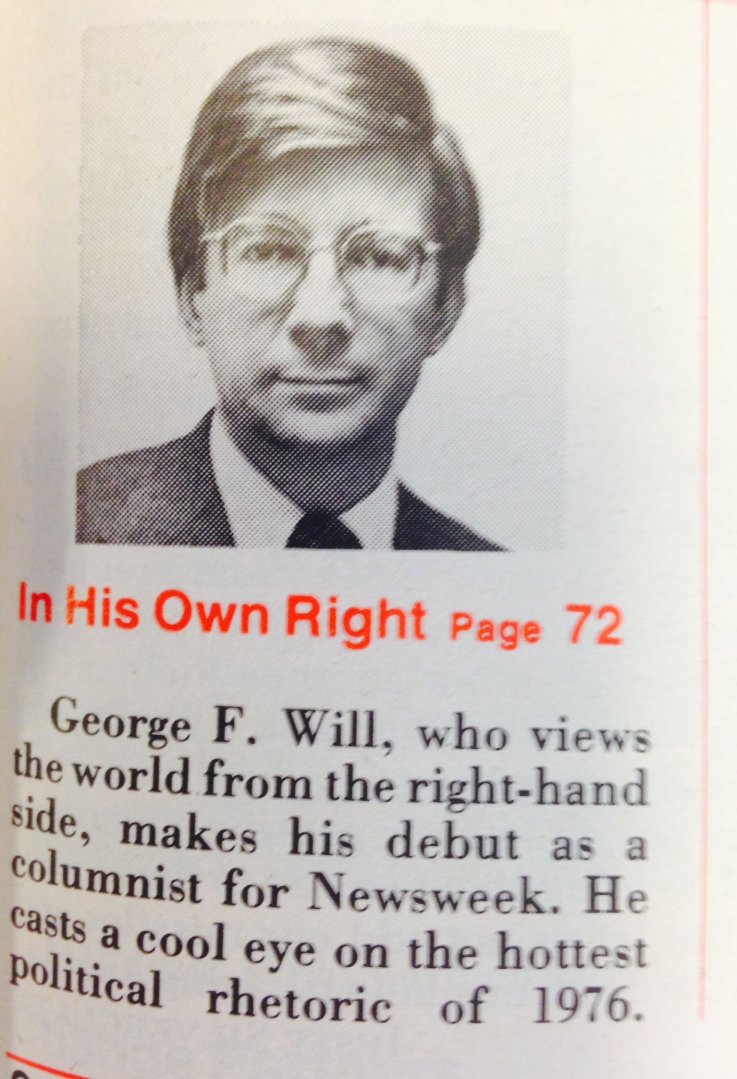 If you are looking for a contrarian defense of Will, please look elsewhere (Slate, perhaps?). As for outrage, I'll save mine for some future assault on our collective intelligence, of which there's sure to be plenty. Rather, I simply went back and read many of the columns he had written in more than three decades as a bi-weekly fixture in Newsweek. If nothing else, this proved an excellent excuse to look at some funky old ads for fax machines, vodka and cigarettes.
I was hoping to find a smoking gun, or even a nuclear crater, considering that Will wrote for Newsweek throughout the Reagan Revolution, the Monica Lewinski scandal, the "compassionate conservatism" of George W. Bush and the hope-and-change years of Obama's first term. Newsweek introduced him in its January 12, 1976 edition with a brief, cautious notice: "George F. Will, who views the world from the right-hand side, makes his debut as a columnist for Newsweek. He casts a cool eye on the hottest political rhetoric of 1976."
Cool is a kind word; dull is a less kind one. Though in his first column Will did not plunge into conservative orthodoxy ("the Republican Party has few ideas," he complained), he always seemed hesitant to venture towards the depths of original thought. Communism is bad, as are taxes. American might is good. Also good: morality and baseball.
His views on abortion are harsh, but entirely in keeping with the pious Gingrich bunch. His opinion that the 60's were "infantile" is itself pretty childish. In one column, he scolds the Grateful Dead like a disappointed father. Have you been smoking grass again, Jerry?
Neither a firestarter (until now) like Charles Krauthammer nor a blithe demagogue like Rush Limbaugh, Will was to Newsweek what William Safire was to The New York Times: a conservative bogeyman at whom a coastal readership could gawk. He reminds me less of fellow pundits than of T.S. Eliot's pathetic J. Alfred Prufrock: "Politic, cautious, and meticulous; Full of high sentence, but a bit obtuse."
Will did sometimes brook Republican groupthink; he has recently moved towards libertarianism. But even that divagation is less one of independence than of calculation and convenience, given how unpopular mainstream Republicanism has become to many Republicans. Plenty of others have trod the same path. And plenty of others on the right have said exceedingly stupid things about women and their bodies. They appear to have emboldened Will, to his own detriment.
The key to Will's mind, I think, is to be found in his column from April 27, 1981, written on the occasion of his 40th birthday. "My mid-life crisis is that I am not having a crisis," he proudly wrote. "I made a shrewd choice of parents and have been happy ever since, dammit." It's not so much that I wanted the man to have a breakdown, but a Kierkegaardian crisis of thought might have helped him see the world anew.
As Eliot has anti-heroic Prufrock declare, "I am no prophet." Indeed.
With additional reporting by Rob Verger.
George Will's History of Being Boring | U.S.