George Zimmerman Charged With Misdemeanor Stalking After Allegedly Threatening Private Investigator
George Zimmerman, the Florida man acquitted by a jury over the murder of unarmed black teenager Trayvon Martin, has been charged with misdemeanor stalking, the Brevard and Seminole Counties State Attorney has said.
The 34-year-old Zimmerman is accused of threatening and harassing a private investigator in December 2017. The state attorney reports that after the findings of a county sheriff's office investigation were handed over, an evaluation of evidence determined that the allegations "can be proven beyond a reasonable doubt at trial."
Related: What happened to George Zimmerman?
Zimmerman was served summons on May 3 and will appear at an arraignment on May 30, the office of state attorney Phil Archer said.
According to the charges, Zimmerman allegedly followed, harassed and cyberstalked Dennis Albert Warren between December 16 and December 25 2017.
According to reports from NBC News and WKMG ClickOrlando, the sheriff's deputies said Zimmerman called Warren 55 times over the nine days, as well as leaving over 30 voicemails, 67 texts and 27 emails.
Warren was reportedly working for the production company of a TV documentary series called Rest in Power: The Trayvon Martin Story, which will air this summer. Set to take on the charged story of Martin's death and Zimmerman's subsequent trial, the series is being executive produced by Jay-Z.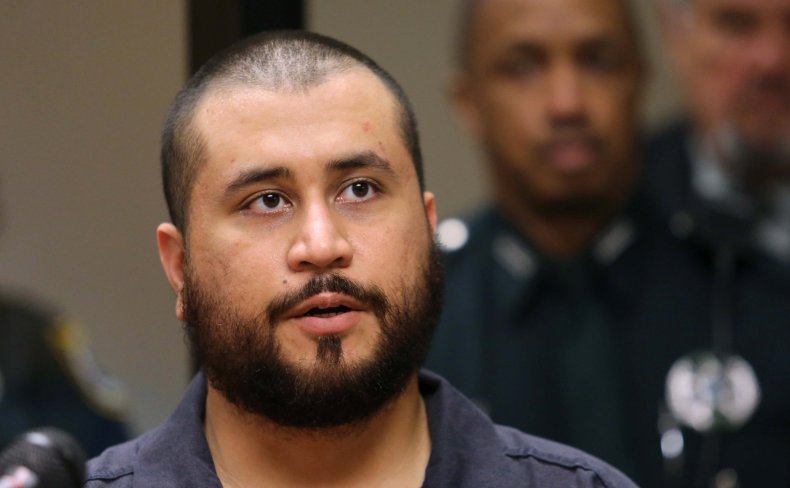 According to NBC, Seminole Sheriff's Office alleged that Zimmerman told a co-producer of the series Warren was "well on his way to the inside of a gator."
Zimmerman made a similar threat in a December 16 interview with The Blast where he accused members of the series' production team of harassing his family, adding "anyone who f***s with my parents will be fed to an alligator."