What Happened to George Zimmerman? Acquitted Shooter Now $2.5 Million in Debt
George Zimmerman is reportedly in $2.5 million debt and has no income, according to filed documents that show his finances.
The Orlando Sentinel reported on Thursday that a court allowed public defender Blaise Trettis to represent Zimmerman in his misdemeanor stalking case after the paperwork filed at Seminole County proved his financial troubles.
Zimmerman is accused of misdemeanor stalking after sending intimidating messages to a private investigator Dennis Warren from December 16 to December 25 last year. Sheriff deputies told WKMG that Zimmerman called Warren a total of 55 times and left 36 voicemails. Warren also received 67 text messages and 27 emails over the course of nine days, WKMG reported. Warren's request for a restraining order was denied earlier this month by a judge, the Orlando Sentinel reported.
Warren had contacted Zimmerman about a documentary series on Trayvon Martin, which was produced by rapper Jay-Z. In 2012, Zimmerman shot and killed Martin in Sanford, Florida, and had said he shot the 17-year-old out of self-defense during his trial. He was acquitted on a murder charge.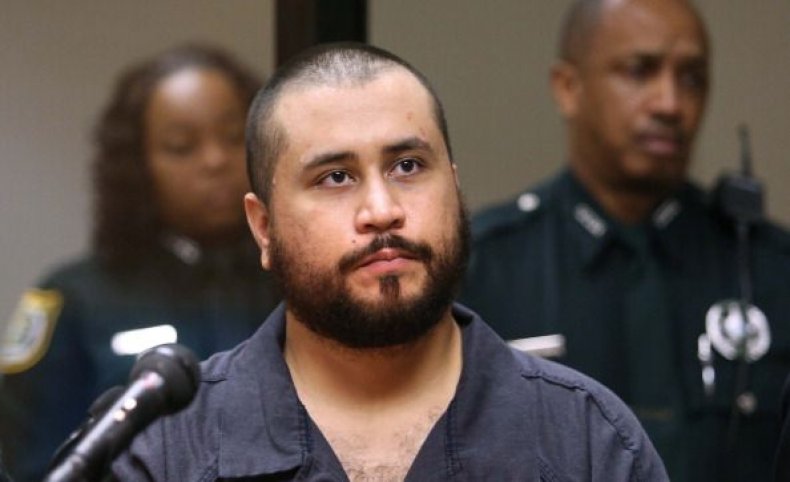 Zimmerman had previously accused the executive producer of the documentary, Michael Gasparro, of harassing him and his family during an interview with The Blast in December.
"I know how to handle people who [f--k] with me. I have since February 2012," Zimmerman told the publication. "Anyone who [f--ks] with my parents will be fed to an alligator."
Zimmerman has a long list of legal issues since Martin was killed six years ago. In 2016, Zimmerman attempted to sell the gun he used to shoot Martin on the website GunBroker.com. The auction of the weapon was canceled by the website.
"This is a piece of American history," Zimmerman reportedly wrote on the website.
In 2015, Zimmerman was arrested and charged with aggravated assault with a weapon after he allegedly threw a wine bottle at his girlfriend. The victim recanted her statement and the charges were not filed.
Zimmerman's ex-wife, Shellie Zimmerman, had also admitted that Zimmerman allegedly punched her father and threatened to kill her family.
"He is in his car and he continually has his hand on his gun and he keeps saying, 'Step closer.' He is just threatening all of us," she said during a 911 call shortly after the two divorced in 2013.