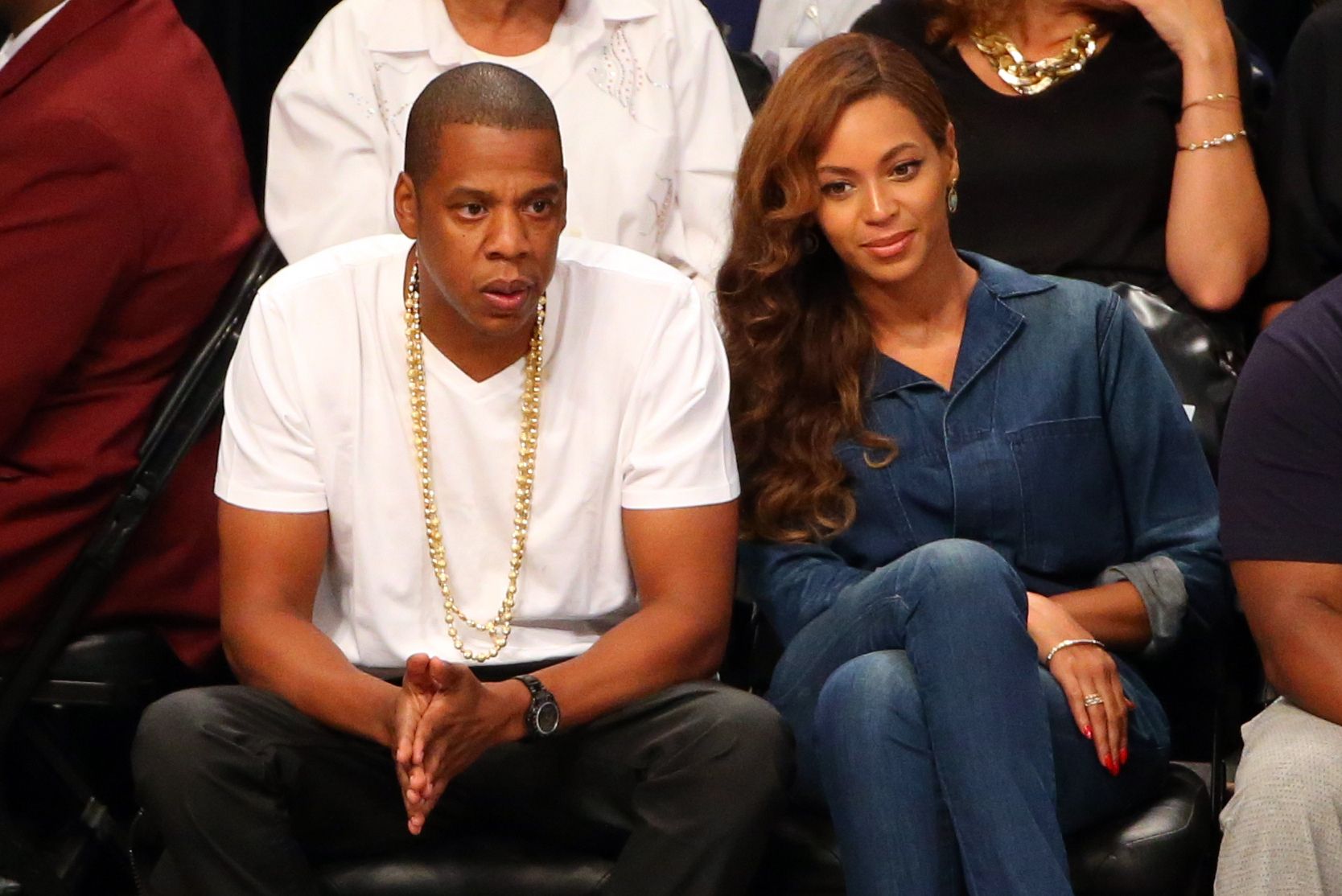 George Zimmerman has allegedly threatened Beyoncé and Jay-Z for their involvement in a documentary series on Trayvon Martin, the unarmed black teenager Zimmerman fatally shot in 2012.
In a series of text messages first obtained by The Blast, Zimmerman says that if he ever sees the couple that they'll soon after find themselves inside a "13 foot gator." The texts go on to insult the two music moguls, as Zimmerman calls Beyoncé a "broke whore" and Jay-Z a "bitch."
"Oh yea and tell Jay-Z he's a bitch and his wife's a broke whore," one of the messages reads.
"And I'm bringing hell with me," Zimmerman added in another message, all of which were sent to Dennis Warren, a private investigator who worked on the documentary. In May Zimmerman was charged with misdemeanor stalking and harassing Warren. In a nine day span Zimmerman called Warren 55 times, left 36 voicemails and texted him over 65 times.
The text messages will also appear in the final episode of the docuseries Rest in Power: The Trayvon Martin Story. Jay-Z is an executive producer on the project, which re-examines the life and legacy of Martin as his death would become a catalyst for the Black Lives Matter movement.
The six-part series airs on the Paramount Network and tracks American race relations beginning after Martin's death and up to the present day. Along with Jay-Z, Martin's parents are also producers and the series is based on a book they published last year titled Rest in Power: The Enduring Life of Trayvon Martin.
Zimmerman was a neighborhood watch captain in Florida when he called 911 to report "a suspicious person" after seeing Martin walking around the neighborhood. While the police instructed Zimmerman not to approach Martin, he did so anyway and shot and killed the 17-year-old. Zimmerman claimed the shooting was self-defense and was found not guilty of manslaughter or second-degree murder.
Zimmerman posed similar threats to the power couple back when filming first began for the series earlier this year. In March, Jay-Z responded to the threats in a song released by DJ Khaled called "Top Off."
In the song Jay-Z sings: "Meanwhile Georgie Porgie sinnin' and sendin' me threats. Save your breath, you couldn't beat a flight of steps. Try that shit with a grown man. I'll kill that f***boy with my own hand."