George Zimmerman's Defamation Suit Against Trayvon Martin's Parents Tossed
The defamation and conspiracy lawsuit against Trayvon Martin's parents, filed by the man who fatally shot the Black teen nearly a decade ago, has been dismissed by a judge in Florida.
Martin's parents, Sybrina Fulton and Tracy Martin, high-profile attorney Ben Crump and others had been named in the lawsuit, according to the Associated Press. Judge John Cooper in Tallahassee wrote that Zimmerman did not show "any fraudulent representation."
"There can be no claim for conspiracy to defraud if there is no adequately stated claim for fraud," Cooper wrote in his order, which was filed more than two weeks ago.
Zimmerman is a former neighborhood watch volunteer whose shooting of Martin, who was unarmed at the time, drew widespread attention and spurred a national conversation on civil rights and racial profiling, the New York Times reported. He was acquitted in 2013 of second-degree murder and the lesser charge of manslaughter.
The lawsuit was initially filed in 2019 in state court in Florida's Polk County, the AP reported. It was transferred to state court in Tallahassee for the accommodation of some of those involved in the case.
In addition to Martin's parents and Crump, who represented the family, the lawsuit also named Brittany Diamond Eugene, Rachel Jeantel and HarperCollins Publishers, which published a book by Martin's parents about the case, according to the AP.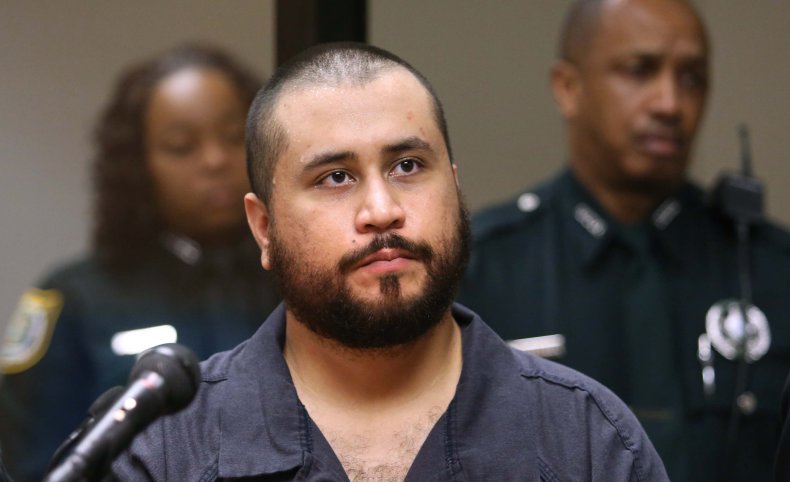 Zimmerman's lawsuit alleged that the defendants in the case surrounding Martin's death painted him as a racial profiler and racist murderer. Zimmerman's mother is Hispanic and his father is white, the AP reported.
The lawsuit also alleged that because Eugene didn't want to testify in the murder trial that she had been talking to Martin before he was killed, her half-sister, Jeantel, pretended that it had been her talking to him instead. Jeantel did end up testifying during the 2013 trial in Florida.
Martin's parents and Crump were accused in the lawsuit of taking part in the alleged conspiracy in order to have charges levied against Zimmerman, put him on trial and "destroy his good will and reputation in the community," according to the AP.
But the jury ultimately ruled in the 2013 trial that Zimmerman did not deliberately pursue Martin and initiate the deadly encounter on February 26, 2012, the Times reported. Zimmerman said that Martin had knocked him down, punched him and slammed his head against the sidewalk again and again, so he shot him in self-defense.
His acquittal was recognition by the jury that Zimmerman could have been justified in shooting Martin out of fear of severe harm or his own death, according to the Times.
The lawsuit against Martin's parents was not the first defamation case from Zimmerman. He sued Senator Elizabeth Warren and Pete Buttigieg, now the U.S. Transportation Secretary, in 2020 for Twitter posts about Martin that he alleged defamed him, USA Today reported.
A federal court in Florida granted motions from Buttigieg and Warren to dismiss the lawsuit soon after it was filed, Courthouse News Service reported.
Newsweek has reached out to Fulton, Crump's law firm and a lawyer listed for Zimmerman for comment.
Update 2/14/22, 5:10 p.m. ET: This story was updated with additional information and background.