Georgetown Basketball Phone Addicts Beware: What 'Actual Reality' Means for St. John's Game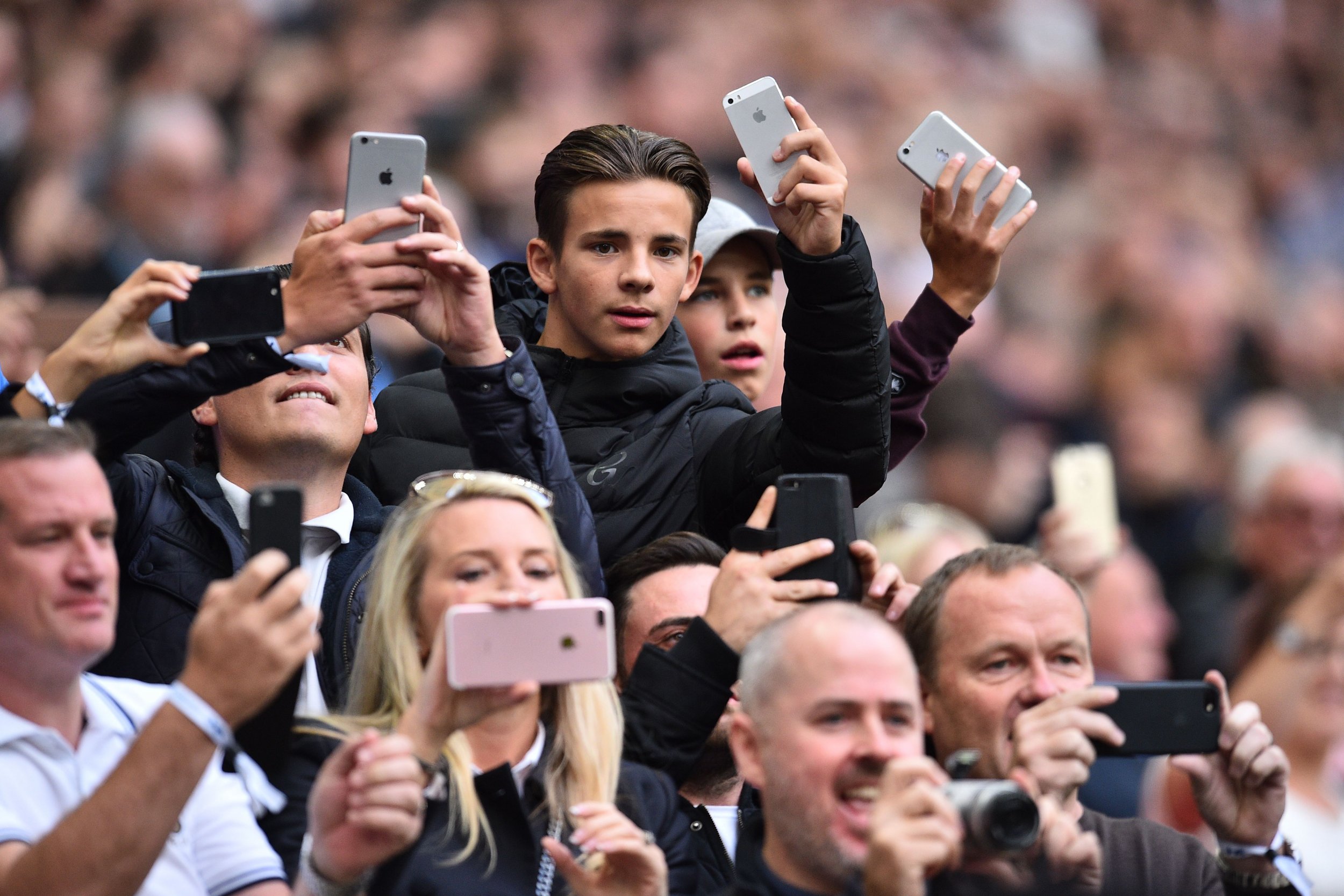 If you're one of the many people who feel naked without your phone, you might want to steer clear of Georgetown University this month.
The school's athletic department announced Wednesday that it's creating an "actual reality" seating section for its January 20 game against St. John's. And if you sit there, you have to leave your devices at home—or, at least, check them at the door.
Tickets for the section cost $20, and anyone who buys one will need to pick up a paper ticket rather than relying on scanning a digital one. Upon entry, fans in the "actual reality" section will be asked to drop off their phones at the arena's marketing table.
The promotion was the brainchild of Chris Grosse, Georgetown's assistant athletic director for marketing, and his team. He told Newsweek the actual reality section was borne out of the simple thought, "Is there a way to disconnect people from their phones?"
Look around any sports arena and you'll notice a sizable portion of the crowd buried in their phones. They're taking pictures of the game or their friends. They're texting, tweeting, checking Facebook. They're plotting the easiest way out of the stands to beat the traffic or catch their Lyft.
"I'm a victim of this as much as anybody," Grosse said. "Over the summer I did a phone detox myself and I was, like, shaking after an hour and a half."
Grosse and Georgetown plan to combat tech withdrawl by offering lots of distractions for phoneless fans, aside from, you know, the basketball game.
The "actual reality" section will feature a postcard-writing station as well as a photo station equipped with a Polaroid camera churning out physical pictures. And anyone sitting in the seats will wear name-tags to promote in-person conversations.
But what if some ne'er-do-well tries to defy the spirit of the seats? "If someone is caught sneaking in a phone in like a secret compartment, we will politely ask them to put the phone away and we'd be happy to check it for them," Grosse said while laughing. "Legally I don't think we can force them [to give it up]."
This isn't the first witty idea generated by Grosse and his team. They've also organized a kale promotion at a women's basketball game and a millennial day for Hoyas soccer. But the January 20 experiment is different. At a time when everyone is talking about virtual reality, the hope is that special seating section will get a few folks engaged with the actual reality of watching real-life hoops.
Of course, untethering people from the rest of the world—even for a couple hours—could pose complications, especially in a time when massive news seems to break every hour. But Grosse has it covered. "If any gigantic news happens in that time—like life-changing news—I guess we have to announce something over the videoboard to keep people in the loop," he said.
Grosse admitted he wasn't sure who would take advantage of the promotion and wondered if it would be more young folks or older fans. He said they had 50 seats set aside for the "actual reality" section, but if demand dictated they would add more.
"We just announced it about an hour ago," he said Wednesday afternoon. "There's definitely been a lot interest on social media, which is ironic."