Georgia Allowing Restaurants, Salons and Gyms To Reopen Later This Week
Certain businesses in Georgia can reopen at the end of this week, Governor Brian Kemp announced on Monday.
During his administration's latest coronavirus press briefing, Kemp unveiled plans to restore select areas of the state's economic sector as early as Friday, with additional establishments scheduled to resume operations shortly after.
Businesses permitted to reopen on April 24 include: gyms and fitness centers, bowling alleys, body art studios, hair and nail salons, barber shops and massage parlors. Cosmetology and esthetic establishments can renew commercial offerings and educational instruction starting Friday, as well. Theaters, private social clubs and dine-in restaurants can reopen three days later, on April 27, though Kemp explicitly noted that bars, nightclubs, amusement parks and performance venues will remain closed.
Establishments belonging to any one of those industries are expected to comply with guidelines to promote continued coronavirus mitigation should they reopen over the course of this next week. In addition to enhancing workplace sanitation procedures, businesses must screen employees regularly to identify fevers or respiratory issues, enforce six-foot separation between staff members at all times, mandate the use of gloves and face masks when appropriate, implement staggered shifts and work remotely whenever possible. All restrictions are outlined in a statement released by Kemp's office late Monday.
The upcoming reopening efforts followed a downward trend in coronavirus hospitalizations and flattening of diagnosis frequencies across Georgia, Kemp said during his news briefing. According to the state's Department of Health, 18,947 coronavirus cases, 3,550 hospital admissions and 733 deaths have been recorded as of Monday afternoon. Citing a slowed outbreak incidence and disclosing a partnership with Augusta University to expand testing capacity statewide, Kemp told the public Georgia is "on track to meet gating criteria" for the first phase of reopening, as stipulated by the White House's recent national plan.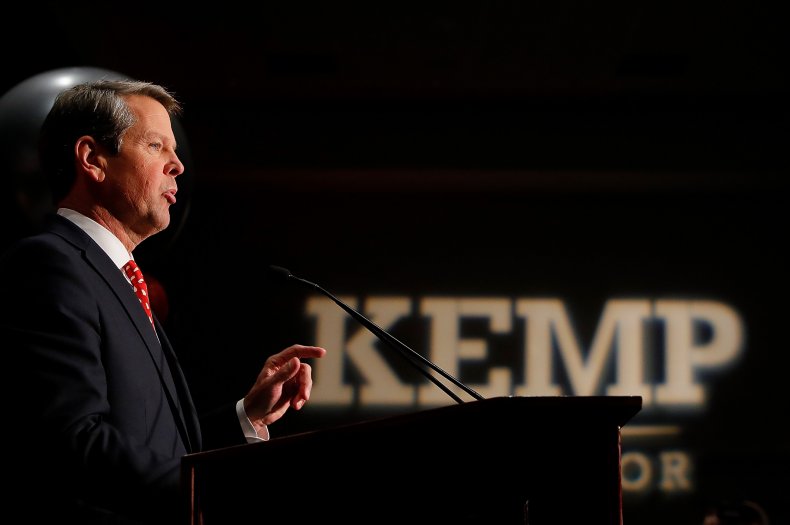 The governor also explained why it felt it was necessary to allow those businesses included in Monday's announcement to reopen first.
"As a small business owner for over 30 years, I know the impact that this pandemic has had on hardworking Georgians in every zip code and in every community across our state," he said. "Unlike other businesses, these entities have been unable to manage inventory, deal with payroll and take care of administrative items while we shelter in place. This measure allows them to undertake baseline operations that most other businesses in the state have maintained."
Georgia's stay-at-home order, extended two weeks past its original termination date earlier this month, will persist through April 30. The state's public health emergency order is currently slated to continue through May 13, at which point individuals at higher risk of contracting coronavirus can discontinue stay-at-home practices as well.