Georgia Aquarium Trainer Found Dead After Video Surfaces Allegedly Documenting His Dolphin Abuse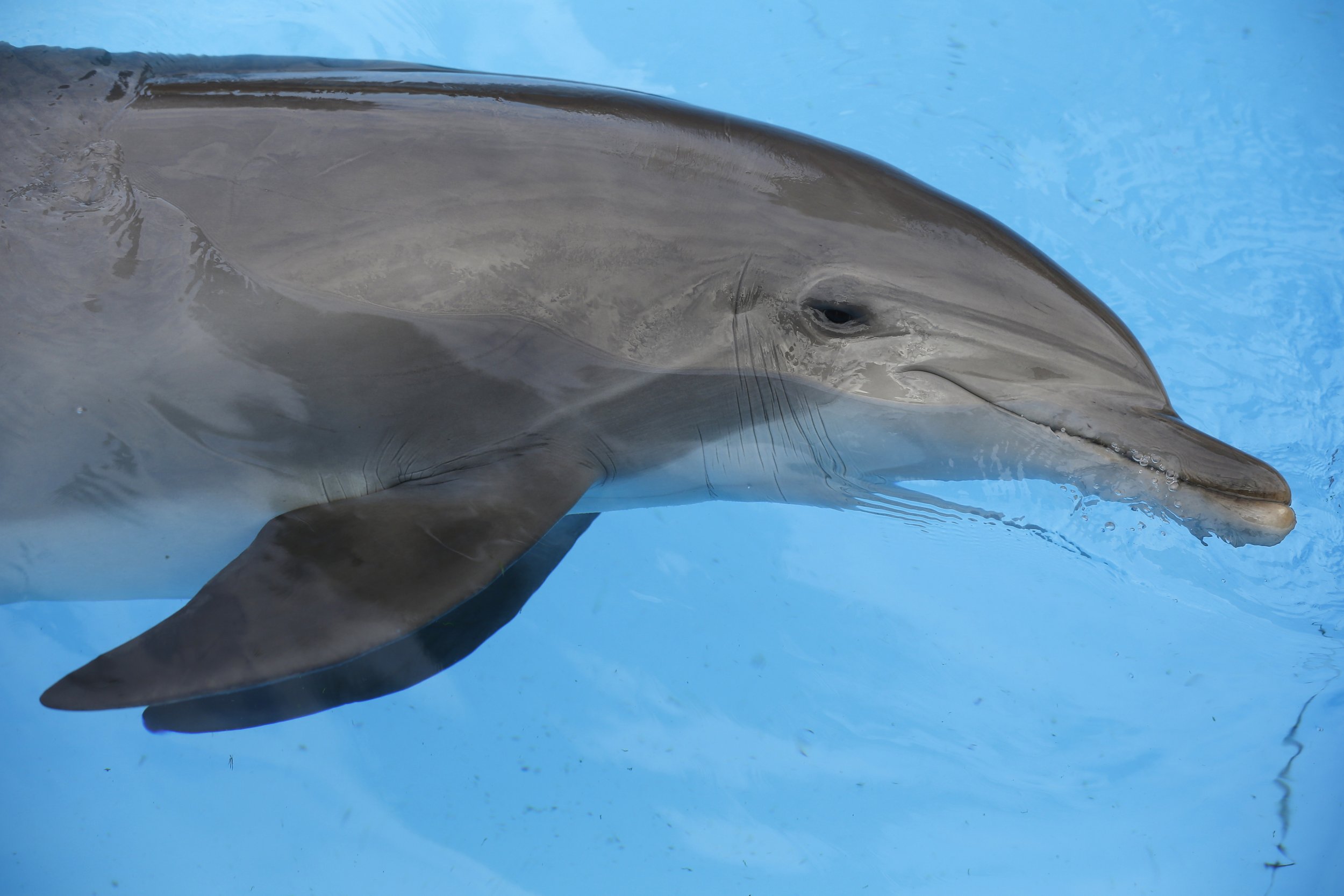 Jose Luis Barbero, a dolphin trainer and expert in dolphin science who allegedly was filmed abusing dolphins, was found dead in his car at the Palma de Mallorca airport in Spain. Authorities believe he killed himself.
The Taiji Dolphin Action Group, a dolphin advocacy organization, obtained two videos in which they claim Barbero can be seen abusing dolphins. The group highlighted points in the video in which they say Barbero is "kicking, hitting and yelling at dolphins during training sessions."
According to Martha Drock, an activist with the Atlanta-based group, one of the videos was filmed from across the street from Marineland Mallorca, a marine amusement park in Spain, and the other was surveillance footage.
"From having talked to a couple of dolphin trainers, they have never seen anything like it," Drock said of the videos.
Barbero became a dolphin trainer in the 1980s, beginning his career as an apprentice at Marineland Mallorca. He went on to develop three more dolphinariums in Spain and became director of the Aquapark Dolphinarium.
In the United States, he worked as a consultant to the Georgia Aquarium, America's largest, providing feedback on its dolphin experience. Barbero was recently named senior vice president of the aquarium, but he died before starting the position, according to a spokeswoman.
When the first video surfaced in early February, Georgia Aquarium came under fire for hiring an alleged abuser. The aquarium's CEO, Mike Leven, issued a "zero tolerance policy against such treatment" and launched an investigation into the video. Barbero denied any wrongdoing, according to Leven's statement.
"The validity of the video has not been proven and is extremely questionable. Clearly, it is very poor quality and crudely edited," Leven wrote at that time. Several video forensic experts were hired by the Georgia Aquarium to review the video, but after Barbero's death the investigation has been dropped, a spokeswoman said. Marineland Mallorca is continuing with its independent investigation of the videos, the spokeswoman added.
After reviewing Leven's message, Taiji released the second video purporting to show Barbero abusing the animals at the beginning of March. Drock told Newsweek that the second video was first provided to the Georgia Aquarium and then publicly disseminated. (A spokeswoman for the aquarium confirmed this.)
About a week after the second video was released, Barbero disappeared. On March 7, his body was found. Although authorities suspect suicide, Leven said Barbero and his family had received death threats. Drock told Newsweek she had not seen threats against Barbero's life posted on Taiji's digital platforms and was unsure if they were sent privately.
On Facebook, a friend of the dolphin trainer wrote that "the injustice he suffered has presumably caused him to take his life."
Leven was harsher with his condemnation, issuing this statement: "Activists, consultants and some in our own community tortured him with enough hatred to cause him to allegedly take his own life. I hope the death of Jose Luis Barbero teaches those who were quick to condemn him a lesson about being hasty to charge and indict."
Taiji officials hope that this incident will inspire aquariums to create systems by which employees and volunteers can report animal abuse. "The tragic death of former Marineland Mallorca dolphin trainer Jose Luis Barbero has highlighted an important limitation in transparency and accountability for the training and holding of dolphins in captivity," the activist group said in a statement.