Young Thug Felony Warrant Issued for his Arrest in Georgia Following Drug Charges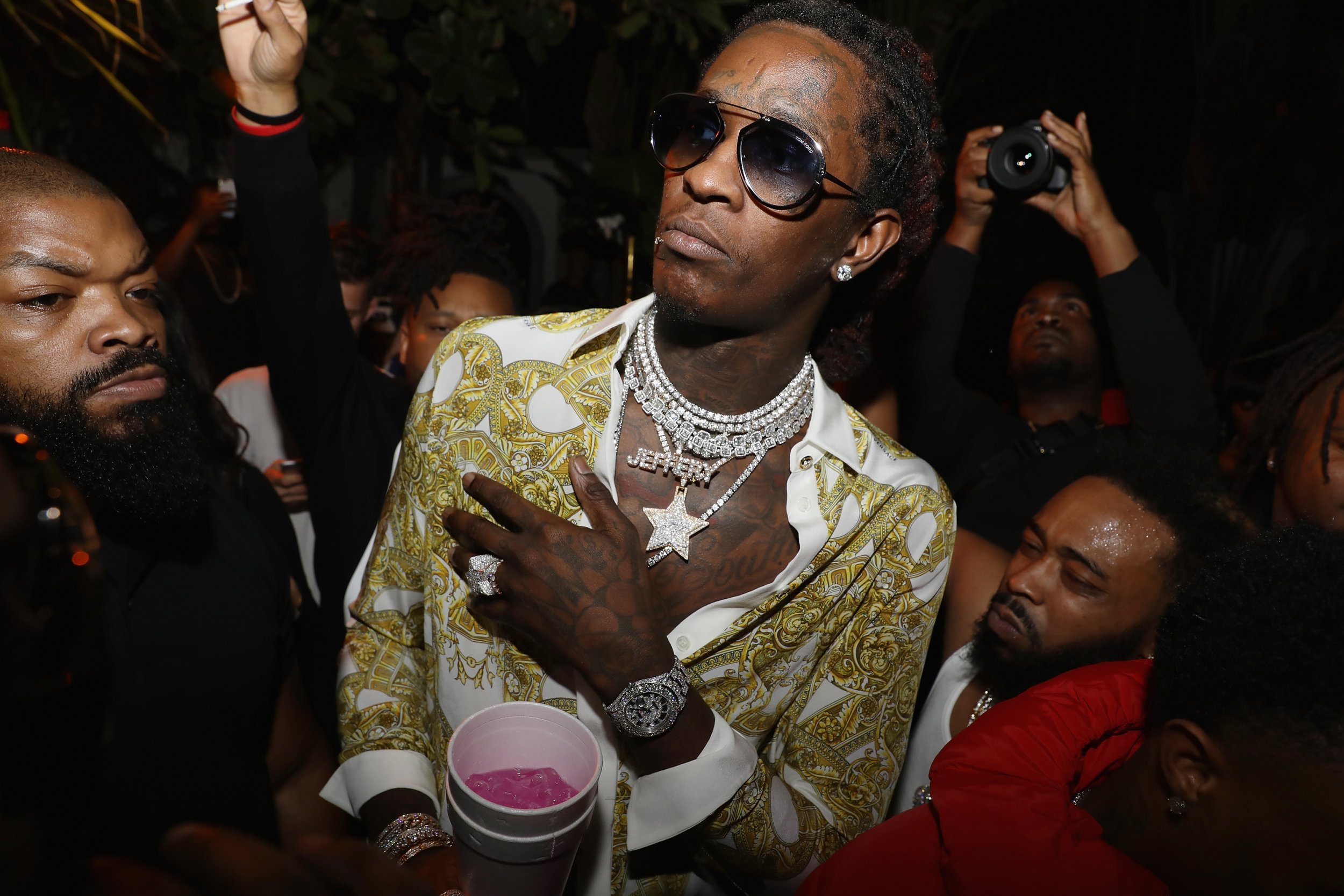 A felony warrant for the arrest of rapper Young Thug was issued in Georgia, TMZ reported Monday. He was charged with eight felonies, including drug possession and intent to distribute.
The felonies are related to the rapper's arrest in George last year. Police pulled him over because they noticed his tinted car windows, for which he received a misdemeanor charge.
Young Thug was then charged with intent to distribute meth, hydrocodone and marijuana and was charged with two counts of possession of amphetamine, Alprazolam, codeine. He was also charged with one count of possession of a firearm.
Felony drug charges in Georgia can amount to up to 10 years in prison.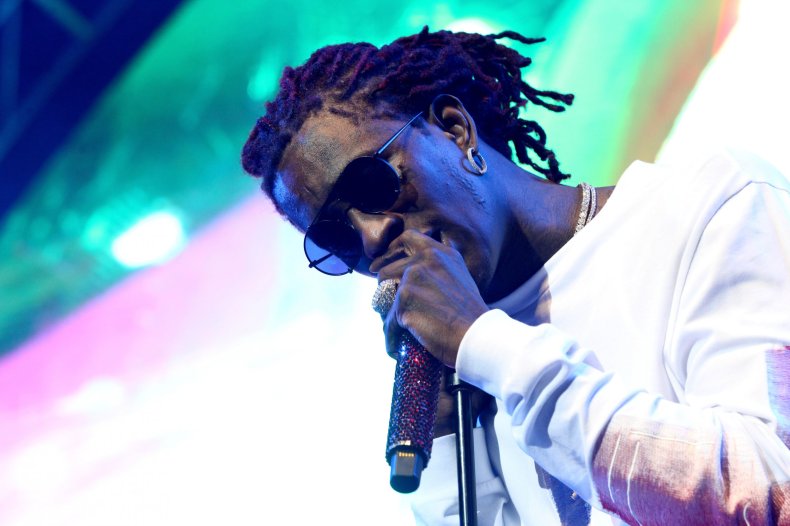 The 27-year-old rapper was also arrested at a party last month with friends and was charged with possession of multiple firearms, TMZ reported August 17.
Young Thug has been known to live a wild lifestyle and admitted to carrying an AR-15 style rifle everywhere he goes in a 2016 GQ interview. When the magazine asked the rapper's former manager where he saw the rapper in 10 years, he simply responded: "either dead or in jail."
In 2015, Young Thug's Georgia home was raided by police because he threatened to kill a mall security personnel, according to XXL. The rapper was then charged with three felonies: cocaine possession, marijuana possession and three counts of gun possession. The charges were dropped in 2017 when his lawyers argued the search had been conducted on an unlawful warrant.
The rapper is best known for his songs "pick up the phone" and "relationship." He announced his latest album will drop Tuesday on his Twitter account Wednesday. He has collaborated with artists like Ariana Grande, Lil Uzi Vert and Calvin Harris. He spoke highly of his time spent in Europe and noted he cuts back on drugs while he is there.
"Europe is a trillion times tighter than the US. These shows make me stop smoking. You can't fucking play. You gotta stop, you can't do drugs, I've been slacking drugs," Young Thug told The Guardian in 2015. At the time of the interview, he was drinking a purple substance called "lean," which is made with codeine.
He admitted his career in music is one impulsive part of his life. "Whatever I think of, that's what I do. I wake up and think, 'I want to buy a car', I buy a car," he said. "I wake up and be like, 'I just want to lay in bed with my girl', I do that. I wake up and want to rap, I rap. So whatever I think of. But really, I be on the money."
Young Thug Felony Warrant Issued for his Arrest in Georgia Following Drug Charges | Culture