Georgia Bill Proposes Sex Abuse Education As Early As Kindergarten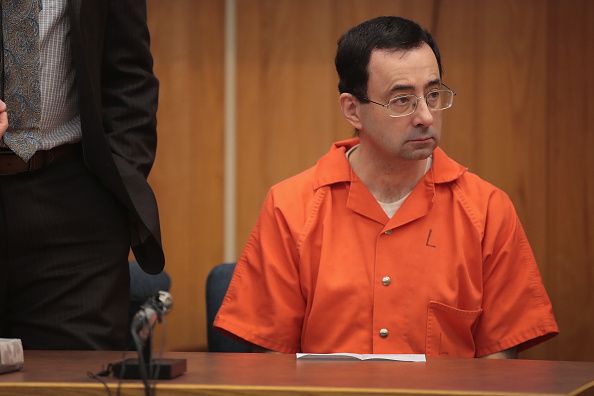 A Georgia lawmaker pushed ahead this week a bill to mandate sexual abuse education for children as young as kindergarten.
House Bill 762, if passed, would mandate "a minimum course of study in sex education and AIDS prevention instruction" that ties in "annual age-appropriate sexual abuse and assault awareness and prevention education" in kindergarten through 9th grade, according to the bill.
Rep. Wesley Cantrell, the bill's sponsor, discussed the legislation Thursday at a Georgia House Education and Youth Committee subcommittee hearing, stating that with as many as 1 in 4 girls and 1 in 6 boys experiencing some form of sexual abuse before they're 18 years old, such education is needed.
The Republican lawmaker also acknowledged the possible concern of whether teachers are trained to broach the topic of sex abuse in an age-appropriate way. The bill suggests "in-service training programs on sexual abuse and assault awareness and prevention" for personnel.
"There are probably a lot of teachers out there who are going to say, 'Whoa, I need help with this,'" he said Thursday. Cantrell, along with the Georgia Association of Educators, did not respond immediately to Newsweek's request for comment on Friday.
Activist Erin Merryn, president of Erin's Law, told Newsweek that while older grades can have open dialogues about sexual assault and personal body safety, teaching young students about sex abuse often involves materials such as puppets and videos.
A lesson for kindergarten and first graders, for example, could be showing students "pictures of kids in their swimsuits, and [saying] that the areas covered by your swimsuit, nobody ever touches you there," she said. She noted groups such as MBF Child Safety Matters also offer guidance.
The subcommittee voted to pass HB 762 on to the full House education committee for further consideration, The Atlanta Journal-Constitution reported.
Republican Rep. Don Parsons sponsored a previous version of this bill, HB406, in early 2015, but the legislation ultimately died. It had requested similar measures spanning from kindergarten through 12th grade.
There are 42 million survivors of child sexual abuse in the U.S. — 3 million of them children —and 90 percent of the time the abuse is at the hands of someone the victim knows and trusts. A report of child abuse is made every 10 seconds on average.
If the state passed this legislation, it would be one of at least 31 states to mandate a type of sex abuse education. Most of these states have passed a form of Erin's Law—legislation that requires public schools to teach pre-K students through 12th graders "age-appropriate techniques to recognize child sexual abuse and tell a trusted adult," according to the law's website. The law also outlines teacher and parent training on how to spot warning signs of abuse and what to do if a survivor comes forward.
The recent trial of former Michigan State University sports doctor Larry Nassar has amplified attention to the issue, and is one of the reasons Cantrell sponsored this legislation, he told The Atlanta Journal-Constitution. Nassar received up to 175 years in prison last month after more than 150 women and girls came forward alleging sexual abuse. Many who testified claimed they were ignored when they spoke up about their abuse.
A judge also sentenced former Penn State football coach Jerry Sandusky to 30 to 60 years in prison in 2012 for the sexual abuse of 10 boys.