Georgia Bill Would Give Schools 7 Days to Remove Material Parents Think Harmful to Minors
A Georgia bill would make schools remove or restrict material parents think is harmful to minors within seven days.
Senate Bill 225, would add a code to the Quality Basic Education Act that would implement a complaint resolution policy for local education boards to adopt if materials are deemed harmful to minors.
The bill says that "harmful to minor" means "that quality of description or representation, in whatever form, of nudity, sexual conduct, sexual excitement, or sadomasochistic abuse" is offensive to adult standards, lacks certain values, and "appeals to the prurient, shameful, or morbid interest of minors."
The bill would have school officials decide within seven days of receiving a complaint whether to remove or restrict materials complained about, according to the proposal's text.
The bill, introduced by Dallas Republican state Sen. Jason Anavitarte, had previously stalled in the House, according to The Associated Press. However, a subcommittee of the House Judiciary Non-Civil Committee recently held a hearing on the proposal. On Tuesday, Republicans in the Georgia House also indicated that they would push the bill forward.
Complaints from parents spurred the bill, Anavitarte said, the AP reported.
"I think what we were trying to do is basically create a process that the public would understand in terms of where to go if there was a concern with material," Anavitarte said, according to the AP.
Mike Griffin, who lobbies for the Georgia Baptist Mission Board, said the law was a "step in the right direction," the AP reported.
"We do have responsibility to protect our children, the most vulnerable that we have out there," Griffin said, according to the AP.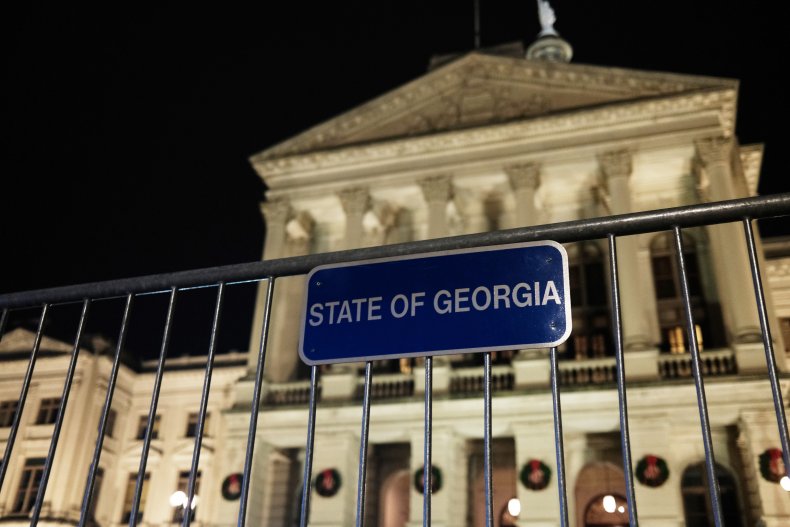 Under state law, local education boards are required to have a media policy to review materials and allow for parents and guardians to comment before the use of any proposed instructional materials or content. However, it doesn't guarantee that a complaint will make an education board decide to remove it or deem it harmful.
Some said they are concerned the bill could lead to harmful censorship, the AP reported.
"We are opposed to this bill, because of the threat that it poses to the access and use of curricula that affirms the identities of all students, particularly students that identify as part of the LGBTQ community," said Terrence Wilson of the Intercultural Development Research Association, according to the AP.
While the bill was being considered last year, the American Civil Liberties Union of Georgia sent a letter to Gov. Brian Kemp and the Georgia House regarding the proposal, The Atlanta-Journal Constitution reported. The group said the bill "threatens to chill the open exchange of ideas in Georgia schools."
The president of the Georgia Association of Educators, Lisa Morgan, and the president of the Georgia Library Association, had also said their groups were against the bill at the time, according to The Atlanta-Journal Constitution.