Georgia set a new daily record on Wednesday, July 1 with 2,946 new confirmed cases of coronavirus, according to the state Department of Health.
Wednesday's figures surpassed the previous high from the day before when 2,225 new daily cases were reported.
There are also currently 1,570 patients hospitalized, which is the highest number of active hospitalizations the state has seen since the beginning of the pandemic.
Public health alerts have been issued in both Cobb and Douglas counties for a "substantial rise" in newly confirmed COVID-19 cases.
Despite the growing number of infections, Governor Brian Kemp said that he has no intention of imposing a statewide mask order, calling the issue "over politicized."
"Regardless of what legal action may or may not happen, we shouldn't get to that I think," Kemp said during a Wednesday press conference alongside Department of Public Health Commissioner Dr. Kathleen Toomey. "We shouldn't need a mask mandate for people to do the right thing."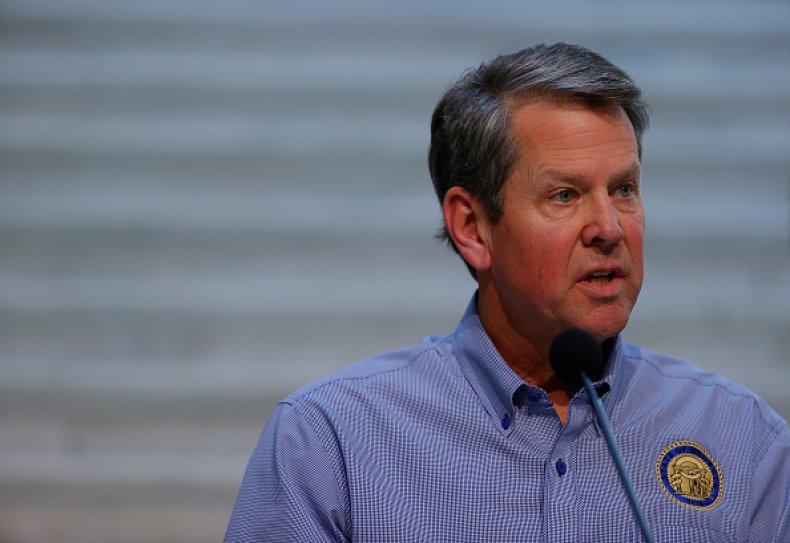 "The whole mask issue right now in my opinion is being overpoliticized and that's not what we should be doing," he added. "We don't have time for politics right now. The message we are sending is the one I hope Georgians would adhere to. I haven't been critical of other governors' orders, whether they went too far or didn't go far enough. Everybody's in a tough spot, an unprecedented situation, and we are doing the best that we can in our state based on science and data and advice from Dr. Toomey and her team on the ground, and that's what we're gonna continue to do."
Currently, 16 states and the District of Columbia have issued a mandatory face mask order.
Kemp is, however, going on a statewide tour this week with Toomey to encourage Georgians to wear masks to help contain the spread of COVID-19. The two are set to visit Albany, Augusta, Columbus, Dalton, Savannah, and Valdosta before the holiday weekend.
The governor also signed two new Executive Orders on Monday, one of which extended the Public Health State of Emergency to August 11. The other order requires Georgians to social distance and bans gatherings of more than 50 people where social distancing is not feasible.
Georgia was one of the first states to reopen businesses at the end of April, allowing restaurants to resume dine-in service and personal care businesses to return under certain guidelines.
The state has reported a total of 84,237 confirmed cases of COVID-19 and 2,827 deaths since the pandemic began.
Newsweek reached out to the Georgia Department of Health for comment but did not receive a response in time for publication.