Identical Twin Sisters Wanted for Allegedly Beating Woman With Frying Pan Considered Armed and Dangerous, Georgia Police Say
Two teenagers who are being sought by police in Georgia after beating a victim with a frying pan should be considered "armed and dangerous," authorities say.
Kyra and Tyra Faison, who are identical twin sisters, aged 19, were added to the Clayton County Sheriff's Office top 10 most wanted list over the weekend following a burglary that took place on December 10 in Morrow city which resulted in injuries to a female victim's head.
The teens posted an image of themselves brandishing guns on social media, police said in a Saturday release alongside a copy of the picture, FOX5 reported.
On the day of the burglary, the sisters allegedly kicked open the door to the residence and beat the unnamed woman on the face with the frying pan.
According to deputies, they then "dragged the victim out of the residence and took her car keys and phone while striking the victim with their fists."
After investigation, warrants were issued against both of the teenagers for charges of aggravated assault with a deadly weapon, aggravated battery, robbery, burglary with intent to commit a felony and criminal trespass-damage to property.
Kyra Faison is wanted for Failure to Appear on the charges of reckless conduct, theft and firearms discharge on the property of another after not turning up to court last Thursday. Both teenagers are still at large. They are currently placed at number two on the most wanted list, police said.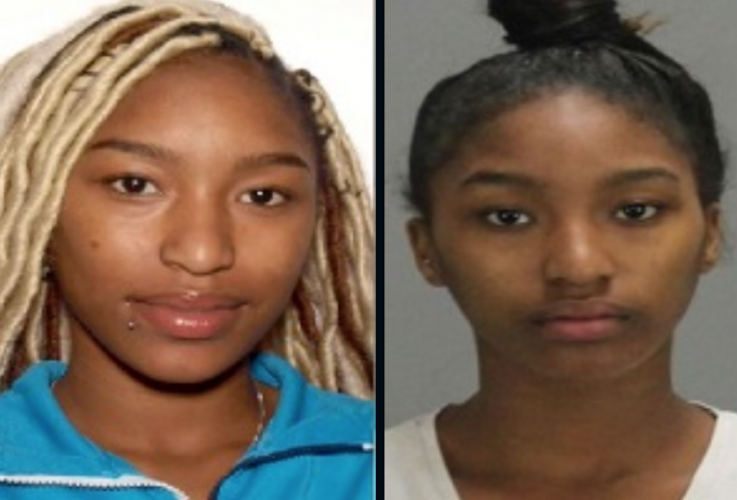 (L/R) Kyra Faison, Tyra Faison
Clayton County Sheriff's Office
The female victim was not named by law enforcement. Images of the suspects were released via a wanted poster. The sheriff's office has been contacted for comment.
In a description released by the sheriff's office, the sisters were described as female identical twins, with brown eyes and black hair. Both twins are 5 feet 2 inches and weigh approximately 117 pounds.
"Neither twin is known to have any tattoos. Both should be considered armed and dangerous and if spotted we recommend dialing 911 immediately," officials said.
"If anyone has any information concerning the whereabouts of these twins the Clayton County Sheriff's Office Fugitive Squad can be contacted at 770-477-4479. The Nixle Tip Line can also be used to remain anonymous."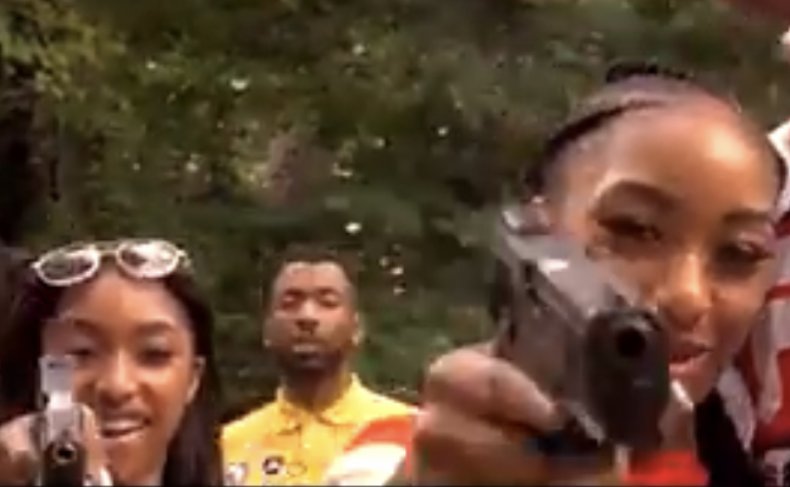 In Georgia, aggravated assault with a deadly weapon has penalties of between one and 20 years in prison, 20 years probation and up to $100,000 fine upon conviction, the Law Office of Michael West P.C. says in a fact-sheet.
The top position on the most wanted list is held by a suspect named Greg Newberry, who is being sought in relation to an aggravated assault charge stemming from a July 29 incident. After the twin sisters is a suspect named Kenneth J. Reed, wanted for cruelty to children and battery charges.
Identical Twin Sisters Wanted for Allegedly Beating Woman With Frying Pan Considered Armed and Dangerous, Georgia Police Say | News