Georgia Governor Renames Confederate Holidays on State Calendar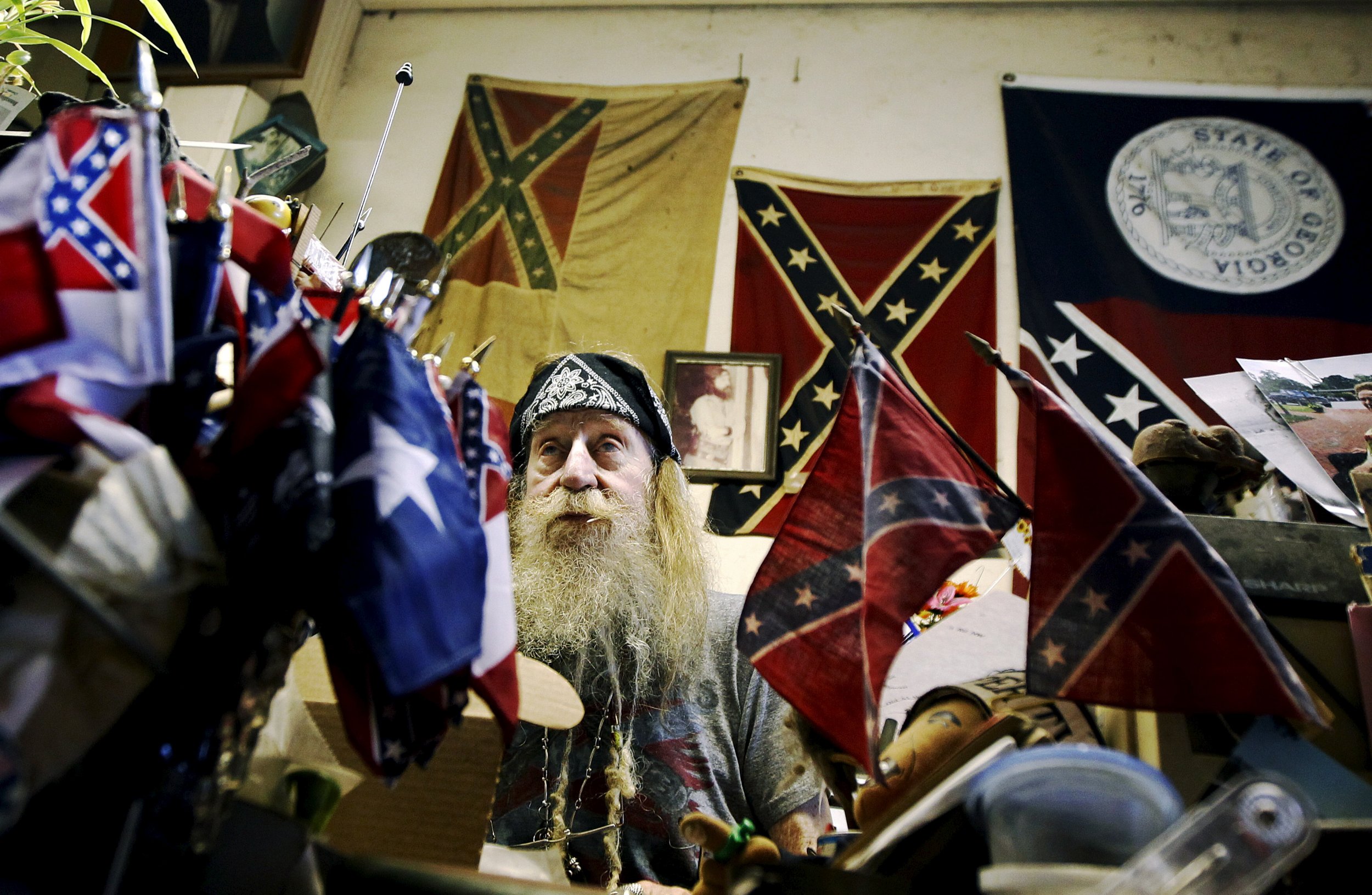 Georgia's governor has quietly removed Confederate Memorial Day and Robert E. Lee's Birthday from the state calendar, replacing them with the innocuous-sounding designation "state holiday."
The change, first reported by The Atlanta Journal-Constitution, was contained in a memo dated August 5 sent by Governor Nathan Deal to state government staff.
The move comes amid increasing backlash against symbols honoring the Confederacy. In late June, Alabama removed four Confederate flags from its Capitol. The next month, the Confederate battle flag (which has a different design from the Confederate national flag) was removed from the Capitol grounds in South Carolina after Dylann Roof, a self-identified white supremacist, allegedly killed nine black churchgoers in Charleston in June.
According to Brian Robinson, deputy chief of staff for communications for Georgia's governor, the holidays are meant to honor the Confederacy and Robert E. Lee. "That is why they are in state law, and we are not denying that or pretending that's not the case," he says. However, he adds, "those names are not spelled out in state law.… It just says, 'These shall be state holidays.'" It, is, therefore, within Deal's power to rename the holidays on the state's calendars for planning purposes, Robinson says.
According to Jon Richards, front page editor at Peach Pundit, a Georgia politics website, Deal's decision to rename the holidays—but to do so quietly—makes good political sense. Richards cites the example of Roy Barnes, who in 2003 became the only incumbent governor in the history of Georgia to lose his re-election bid after he pushed through legislation to remove the Confederate cross from the state's flag.
"I think the governor is trying to get rid of some of these [Confederate] symbols where he can, without making a big deal out of it," says Richards. For instance, in 2013 Deal removed a statue of Tom Watson, a white supremacist, from the grounds of the state Capitol. Few were present to see the statue carted off, the Journal-Constitution reported, because the Capitol was closed for a state holiday.
Keeping the holidays but changing the names may appease protesters opposed to Confederate imagery without angering Confederacy supporters, of which Georgia has many. In early August, hundreds of Confederate flag-toting demonstrators gathered in Stone Mountain Park to show their support for the symbol.
But, Richards says, supporters of the flag aren't as politically powerful today as they once were. "I think Deal will earn more goodwill than backlash," he says.
Meanwhile, Georgia State Senator Vincent Fort is drafting a bill that would end the practice of designating the fourth Monday in April—when Confederate Memorial Day is celebrated in Georgia—a holiday under any name. Fort called Deal's move to rename the holidays "an inartful dodge," according to the Journal-Constitution.
George Chidi, a former Atlanta Journal-Constitution reporter who also writes for Peach Pundit, says he fears a "Streisand effect.... The move is likely to draw temporary attention to the issue. My Facebook feed is filling with backlash from heritage sympathizers."
He adds: "A debate erupting in Georgia about Confederate flags on license plates, the Stone Mountain memorial and what not sends a message to international investors that Georgia isn't ready for prime time."
A battle over Confederate imagery could distract from issues Deal cares more about, Richards says. Specifically, these include Deal's proposed plan for the state to take over failing schools, a move opposed by the teachers' union, and the likely reemergence of the state's controversial religious freedom bill, which died in the face of a national backlash earlier this year.