Georgia Coroner Invites Those Forgoing Masks, Coronavirus Stay-At-Home Orders to Visit Morgue and See Bodies 'Stacked Up'
On Monday, Michael Fowler, a coroner from Albany, Georgia, told those who don't wear masks in public and violating stay-at-home orders that they can visit his morgue and see bodies "stacked up," to understand the severity of the outbreak.
"I wish they could walk the hospital halls here, and see the number people, and friends and neighbors, that we have hooked up to ventilators, that are hooked up to IVs," Fowler said while appearing on CNN. "They can come to the morgue and see the different ones [bodies] stacked up."
Fowler's comments come as Georgia allowed nonessential businesses, such as barbershops, hair salons and bowling alleys, to reopen despite the state's large number of coronavirus cases. According to a tracker provided by Johns Hopkins University, there are currently over 23,000 confirmed cases in Georgia and at least 942 deaths.
While appearing on CNN, Fowler spoke about how he felt that the state was opening too quickly.
"We got to do what we got to do to protect our community, regardless of what everyone else is doing, going to the barbershop, the beauty shop. I think you can go a little longer without getting your hair done, without getting your hair cut, I think your life is more important," Fowler said. "You need to worry about your inside, not just your outside, at this present time."
Fowler also stressed the importance of wearing masks when going outside, suggesting that those who do not wear one are "playing Russian roulette."
"Every time you walk out of the house or go to a place without a mask and practice social distancing, you're playing Russian roulette. There's a chance you might catch this virus," Fowler added.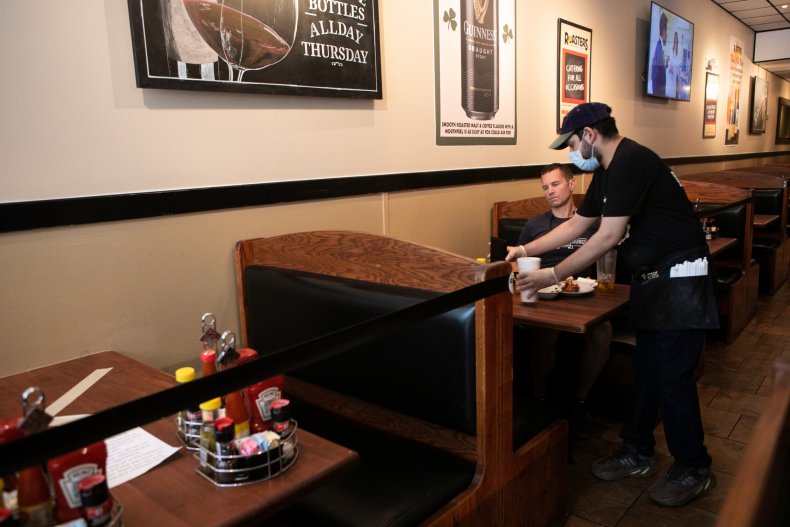 Just a few days prior to Fowler's appearance on CNN, he penned a story published by The Washington Post, where he talked about the issues he faces as a coroner during the coronavirus pandemic.
"I'm always driving, going back-and-forth between nursing homes, the hospital and the morgue. All these roads should be empty if you ask me. But now I see people out running errands, rushing back into their lives," Fowler wrote. "And it's like: 'Why? What reason could possibly be good enough?' Sometimes, I think about stopping and showing them one of the empty body bags I have in the trunk. 'You might end up here. Is that worth it for a haircut or a hamburger.'"
"I know the governor told us we could go ahead and reopen in Georgia. I understand businesses are hurting and people need to work. But I see these folks out and about and I wonder: 'Is this another death I'll have to pronounce?'" Fowler added.