Georgia Could Become 3rd State to Not Use Daylight Saving Time After Senate Passes Bill
Daylight saving time could be eliminated permanently in Georgia after the state's Senate passed a bill to permanently adopt standard time.
Georgia could become the third U.S. state to adopt the change if the bill becomes law, with Arizona and Hawaii having both observed permanent standard time for more than five decades. A 46 to 7 majority of state senators agreed on Wednesday that Georgia should do away with the "spring forward" and "fall back" of daylight saving time, which will be in effect for most of the country this year beginning on March 14.
"Most people want to stay on the same time all year," state Senator Ben Watson, a Republican who sponsored the bill, told members of the Senate Government Oversight Committee, according to Georgia Public Broadcasting. "It interferes with our sleep ... for about a one- to two-week period every fall and spring."
Supporters of the move are hoping that the bill will clear its next legislative hurdle by passing in the state House. The bill would then need to be signed by Georgia Governor Brian Kemp in order to take effect. It is not clear whether Kemp supports the proposal.
Kemp's office declined Newsweek's request for comment, as the governor typically does not comment on pending legislation.
Previous attempts to change time observation in Georgia have fallen through, while at least seven other states have also tried and failed to do away with daylight saving time. Far more recent attempts have been made to eliminate standard time, with over a dozen states already having passed legislation to adopt daylight saving time permanently.
However, federal laws currently prohibit measures that make daylight saving time permanent from going into effect. A bill that would allow the states to enact their time schemes has been introduced to Congress but has yet to make it out of committee.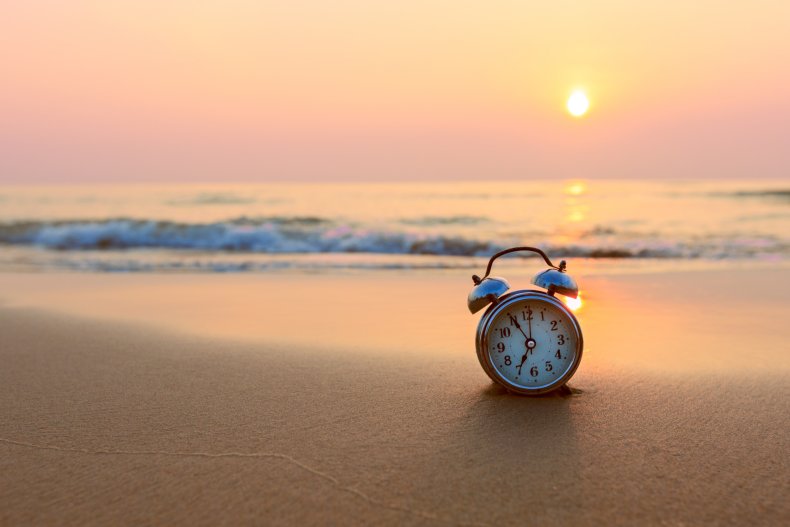 Advocates for permanent daylight saving time believe that the additional hour of light during the night could result in fewer car crashes with pedestrians, while also reducing depression and saving energy consumption. Studies published in BMJ Open and Current Biology indicate that a shift in time observation is associated with a higher rate of car accidents in the days after the shift, likely due to sleep deprivation.
Studies have also shown that strokes and heart attacks are more prevalent in the days after a shift, according to the Journal of Clinical Medicine, suggesting that adopting a permanent system would be a positive move from a public health perspective. Medical experts largely favor eliminating daylight saving time since standard time offers additional health benefits due to being in closer sync with the body's natural circadian rhythm.
Daylight saving time was introduced as a temporary energy saving scheme during World War I, while being used again for the same purpose during World War II. It was widely adopted in the U.S. following the passage of the Uniform Time Act of 1966.
A July 2020 poll commissioned by the American Academy of Sleep Science found that 63 percent of Americans support eliminating seasonal time changes, regardless of whether standard time or daylight saving time is used. A 38 percent plurality said they "strongly" support doing away with the shift, while only 11 percent were in favor of keeping the current system.