Georgia Councilman Urges 'Hard-Headed Conservatives' to Get Vaccine After Nearly Dying of COVID
A conservative Georgia city councilman who previously opposed COVID-19 vaccines is now encouraging others to get vaccinated, after he nearly died of the virus last month.
Jim Sells, 71, of Grantville, spent 16 days in the hospital with the virus in August. At first, doctors weren't sure they would be able to save his life.
In an interview with Newsweek on Sunday, Sells said that before his brush with COVID-19, he was "hardcore anti-vaccine."
Now Sells says he promoting the vaccine "because that's the only way we're going to get our hospitals back."
"We don't have our hospitals now, they're COVID centers," Sells said. "We need our hospital back, the vaccine is the quickest way."
Sells' story was first reported in local outlets including WXIA in Georgia. He told the news station that after surviving the virus, he wasn't going to "take this gift from God in the hospital and not try to do something to pass the word to my group of hard-headed conservatives."
COVID-19 cases and death rates are soaring in Georgia. More than 95 percent of the state's intensive care unit (ICU) beds have reached full capacity, and nearly 6,000 people are currently hospitalized with the virus. As of Friday, more than 20,000 people have died from the virus in the Peach State.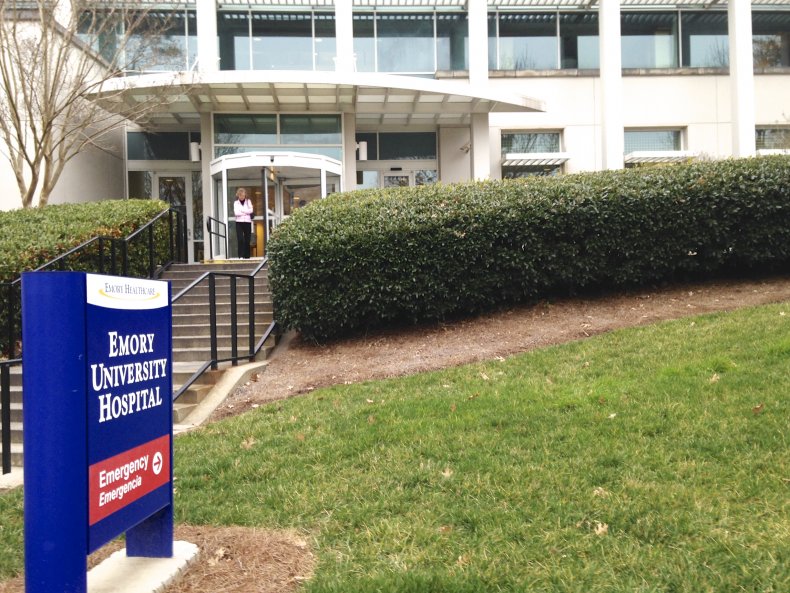 As of Sunday, only 42 percent of Georgia residents are vaccinated are fully vaccinated, below the national rate of 52 percent.
Last month, a 33-year-old man from Georgia pleaded with his friends and family to get vaccinated in a social media post just over a week before he died on September 2.
In the interview on Sunday, Sells said he believes online misinformation is a large contributor to vaccine hesitancy.
Sells said that he's mad at himself "for not being properly educated and for getting my information on Facebook, on social media."
"Social media is killing people. Anything that supports your belief will come your way and you'll be in that cultural group," Sells said.
"I'm catching hell for promoting the vaccine, but I'm not gonna let up," he added. "The hospitals are full, and the morgues are full of unvaccinated patients, and I damn near became one."
In addition to pushing the vaccine, Sells said he's also promoting oximeters: devices that can read oxygen levels in the blood, which can be impacted by COVID.
"Everyone I talk to, I'm a council member on the City of Grantville, I have 500 rental houses—we're sending word out to all our tenants— we're just getting it out there: get the vaccine or have an oximeter handy," Sells said.