Georgia Daycare Worker Body Slams Toddler Because the Child Refused to Sleep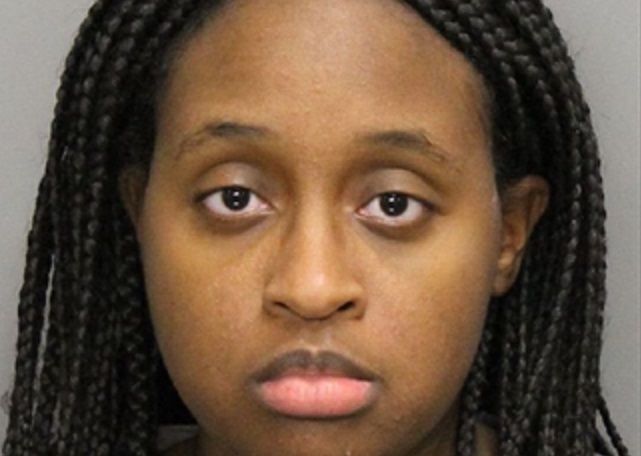 A daycare worker in Georgia has been arrested after allegedly slamming a 16-month child to the ground because she would not fall asleep.
Jonee Hamilton, 20, has been charged with aggravated assault and first-degree child cruelty, following an incident that allegedly occurred at the Oxford Babies center in Smyrna.
Read more: Daycare owner arrested for drugging children and tying them to car seats by their necks
Hamilton was arrested following reports she slammed the baby on the ground with such force the inside of the girl's lip split open, causing her to bleed.
"She takes the head of the child and slams it into the ground and she picks the kid up and slams her on the ground and causes a laceration on the lip and it bleeds everywhere," said Smyrna Police Officer Heather Knight (via Fox 5 Atlanta).
Hamilton is believed to have grabbed the child and forced it onto the mat after getting frustrated that she wouldn't fall asleep.
The child's parents took the 16-month-year old to the doctors after being informed by police what had happened.
"She went to a doctor. They don't see a concussion. But something like this could've easily caused concussions, broken bones," Knight told to WSBTV.
"We have seen deaths from this kind of action, we're very lucky, the parents of the little girl are very lucky, this child this child did not lose her life," Knight added to Fox 5 Atlanta.
Police are examining surveillance footage to look into a possible second attack that happened on the same day. "We have to review pretty much their whole case, videos, to see if there's anything going on," Knight said.
Hamilton was confirmed to have passed a background check when she was hired in September. Oxford Babies said the suspect has been fired from the center.
"The teacher was fired immediately. Prior to her being hired the teacher passed all background checks and had no prior history of improper behavior," the faculty said in a statement.
Amani Hite, an educator not associated with the daycare, questioned why Hamilton chose to work in childcare.
"If it isn't your occupation of choice, if you don't think you'll be good with children, find another job," Hite told WSBTV.
Hamilton is currently being held in the Cobb County Jail with no bond.
Officers are asking anyone who may have information that could help with the investigation to call 770-434-6666.
Georgia Daycare Worker Body Slams Toddler Because the Child Refused to Sleep | U.S.