Georgia Deputy Fired After Pointing Gun at Handcuffed Man's Face
A Georgia sheriff's deputy was fired after she pointed her gun at a handcuffed man's face to force him into a patrol car, authorities said.
Clayton County Sheriff Victor Hill said Nicole Colleen Pitts has been terminated for excessive force during an incident that occurred on Tuesday evening.
In a news release, Hill said Pitts had arrested a suspect, who was handcuffed behind his back, but the man had refused to get into a patrol car.
To make the man comply, Hill said Pitts held her service weapon to the man's head under his chin.
"Deputy Nicole Pitts took a suspect into custody who was handcuffed behind his back, but refused to get inside the patrol car to be transported to jail," Hill said in a statement. "Deputy Pitts pulled out her issued sidearm and held it to the suspect's head under his chin to get him to comply."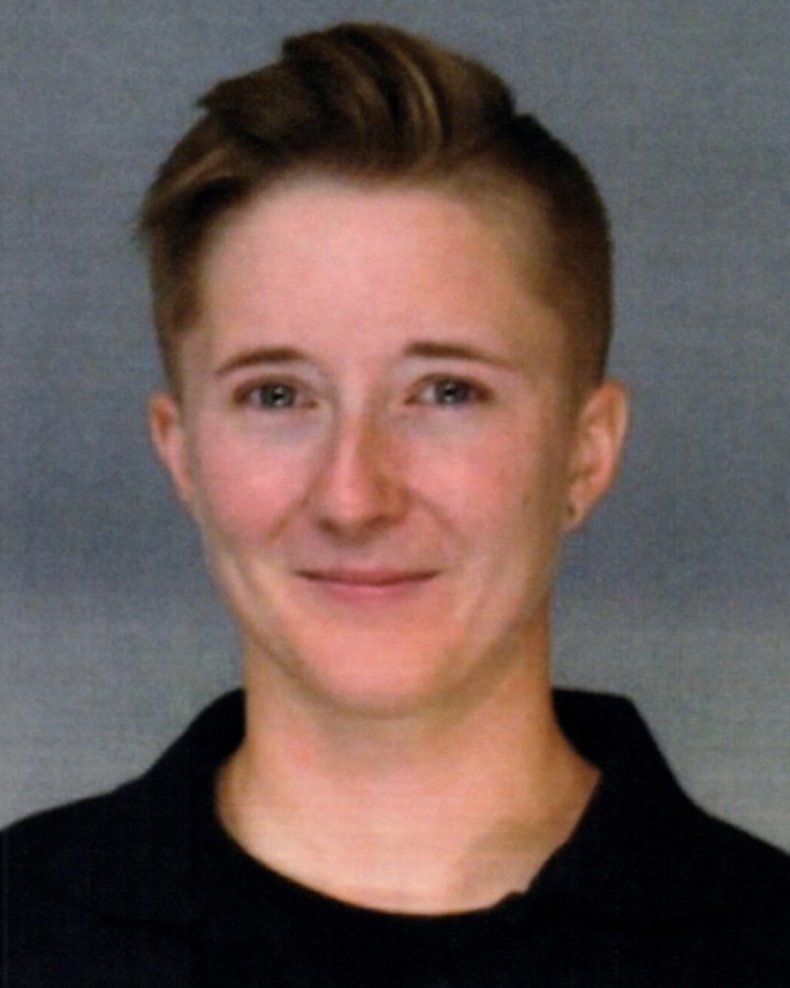 Another deputy who witnessed the incident reported it to his supervisor, who then alerted Hill.
According to the release, Pitts was placed on administrative leave without pay on Tuesday evening and an internal affairs investigation was launched.
The internal affairs team "worked into the middle of the night" on the investigation, Hill said. Pitts was terminated on Wednesday afternoon on Hill's orders.
The sheriff's office did not disclose the name of the suspect Pitts had taken into custody on Tuesday night or the reason for the man's arrest. Newsweek has contacted Clayton County Sheriff's Office for additional comment.
Pitts is at least the third employee of the Clayton County Sheriff's Office to be terminated due to excessive force or misconduct in recent weeks.
Former deputy Brandon Myers was fired last month after cellphone video footage that showed him repeatedly punching Roderick Waller, a 26-year-old Black man, during a traffic stop went viral on social media.
According to The Atlanta-Journal Constitution, Walker's attorneys said he was bitten, Tased and had a knee in his neck for so long that he lost consciousness twice during the encounter with officers in September.
Clayton County correctional officer Gregory Hubert Brown was also fired last month, for using a racial slur in reference to an inmate.
Brown was placed on administrative leave without pay September 27 after referring to an inmate on suicide watch as a "crazy N-word" in front of other inmates and another correctional officer, Hill said in a news release last month. He was fired days later.
The firings came amid heightened tensions after a summer of protests against police brutality and racial injustice, fueled by police killings of Black people, including the fatal shooting of Rayshard Brooks in Atlanta, Georgia.