Georgia Doctor Fired for Refusing COVID Vaccine Says Mandates Won't Prevent Virus Spread
A Georgia doctor who's been vaccinated against other viruses but won't get the COVID-19 shot believes hospitals should continue the practices they've been implementing since the beginning of the pandemic instead of focusing on vaccine status.
Vaccine mandates for businesses have prompted some previously hesitant people to get inoculated against COVID-19 but it's forced others out of their jobs. Among those health care workers who have been fired for not getting vaccinated is Dr. William "Tommy" Redwood, an Atlanta emergency room physician, who said he's not an anti-vaxxer but has concerns about the possibility of side effects from the shot.
"What I'm saying is if the intention of the vaccine mandate is to prevent transmission of disease from a healthcare worker to the patient population, then the vaccines aren't going to achieve that," Redwood told WAGA.
The Georgia doctor noted that people who are vaccinated can still spread the virus and America has seen breakthrough cases. Some skeptics have pointed to breakthrough cases as evidence vaccines are ineffective but the Centers for Disease Control and Prevention (CDC) expected to see some cases of vaccinated individuals, as no vaccine is 100 percent effective. Inoculations continue to help protect people against developing serious disease from the virus, a benefit that Redwood agreed comes with getting vaccinated.
Having been vaccinated against hepatitis and the flu in accordance with requirements of his job, Redwood told WAGA he wanted it to be "perfectly clear" that he's not "against vaccines." However, he believes health care workers can keep patients safe without being inoculated because people are wearing masks in all patient encounters. He also said he wears one outside his home and avoids shaking hands or getting too close to other people.
"I think the hospital should be doing the same thing they were doing when this pandemic first started which is to support anybody willing to risk their life to come in and provide care for patients needing help," Redwood said.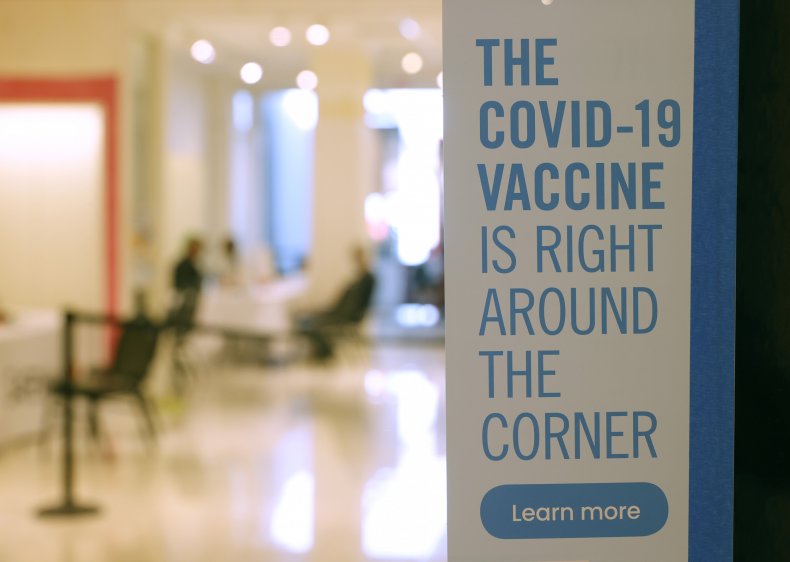 The bulk of hospitalized patients involve people who have not been vaccinated against COVID-19, an experience Redwood himself has seen firsthand. While he agreed that the vaccine could help prevent someone from getting seriously ill, he doesn't believe he would likely be someone who ends up hospitalized because he has no comorbidities.
Piedmont Healthcare announced in July that it would require leaders, physicians, providers and new employees to be fully vaccinated against COVID-19. The plan was to extend the mandate to its entire workforce of more than 23,000 people, but the deadline for the first group of people to get vaccinated was September 1, the hospital told Becker's Hospital Review.
"This is in keeping with our policy of requiring proof of vaccination or titers confirming immunity to Measles, Mumps, Rubella and Varicella for new employees and in requiring the annual flu vaccine for all current employees," the health system told Becker's. "The rest of our Piedmont family will be required to be fully vaccinated in the near future."
Newsweek reached out to Piedmont Healthcare for comment but did not receive a response in time for publication.
Concerns about side effects from the vaccine are a common reason people cite for not getting vaccinated against COVID-19. The Centers for Disease Control and Prevention (CDC) called serious, long-term side effects from the vaccine "extremely unlikely" and noted that millions of people have gotten the COVID-19 vaccine without any issues.
Redwood isn't alone in preferring to lose his job rather than get the COVID-19 vaccine and New York's largest health care provider fired 1,400 employees and Karen Roses, who worked at Peconic Bay Medical Center in New York said the mandate was throwing them "under the bus."
"I don't feel safe in my own country anymore, and that's really what I think is my strongest feeling," Roses, who has been vaccinated against other viruses, told Insider. "Now I feel like a target."
The COVID-19 pandemic exacerbated shortages of health care workers and some people are worried firing employees because of the vaccine mandate could cause further strains on systems.
Piedmont Healthcare told WAGA that the loss of employees because they wouldn't get vaccinated against COVID-19, was "minimal."