Father Uses Infant Daughter to Hide Stolen Handgun During Traffic Stop, Police Say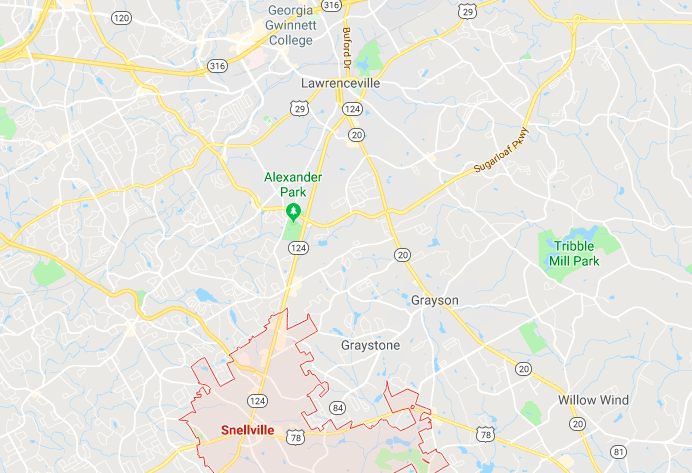 A man in Georgia was accused of using his three-month-old daughter to hide a stolen handgun during a traffic stop on Thursday.
Detavis Madison, 24, was initially pulled over by Snellville Police for driving with his infant daughter on his lap on Thursday, but authorities discovered much more than they bargained for. An officer asked Madison if he understood why he was being pulled over and he confirmed that it was because he had his baby on his lap.
"How was that a good idea?" the officer asked Madison.
"It wasn't a good idea," Madison told the officer, body cam footage showed.
Snellville Police did not immediately respond to Newsweek's request for comment. But police told WSB-TV that they did not see Madison's daughter right away when they pulled Madison over but spotted her when he got out of the vehicle. The baby girl had been placed on the driver's seat floorboard on top of a stolen handgun.
Madison told officers that he was planning to stop to change his baby's diaper.
"This is obviously a dangerous situation for that baby on many fronts," Snellville Police Lt. John Tainter told the station. "We are just glad it turned out for the best."
During their continued search of the vehicle, officers allegedly found marijuana and at least 500 ecstasy LEGO-shaped pills, WSB-TV reported.
"That's what you're concerned about? You're not concerned about your daughter?" an officer asked Madison, according to body cam footage.
"I'm concerned about my daughter," Madison replied.
An officer noted that there was an extended magazine located between the front seats. "This would have been real bad, real quick," the officer said.
The stolen gun was a Glock model 22 .40 caliber, WSB-TV reported. Records revealed the weapon had been stolen in Atlanta in 2016. A South Carolina man reported his gun stolen outside of Grady Stadium in November 2016.
Officers can be seen trying to comfort the baby girl in body cam footage. "It's not your fault, you're just a baby!" an officer told the cooing infant. The little girl's mother picked the baby up from police.
Madison was booked into Gwinnett County Jail and was being held on no bond. He was charged with 10 counts, including felony theft, reckless conduct, possession of a firearm during the commission of a felony, felony drug charges and transporting a child in a passenger vehicle, according to jail records.