Georgia Girl, 7, Killed by Stray Bullet on Family Christmas Shopping Trip
"Beautiful, vibrant, and loving" is how a seven-year-old girl has been described after she was killed by a stray bullet during a Christmas shopping trip with her family.
Kennedy Maxie was fatally wounded when the bullet hit her head as her family drove past a shopping center in Atlanta, Georgia, on December 21.
Her aunt heard multiple gunshot-like noises as they passed the Phipps Plaza in Buckhead, but only noticed her niece was hurt when she started acting unusual, according to local news station WGCL.
The girl's mother was also in the vehicle, The Atlanta Journal-Constitution reports.
Kennedy Maxie died six days later at the local hospital where she was being treated for her injuries. Fulton County Medical Examiner's office said she had succumbed to her injuries on Saturday evening.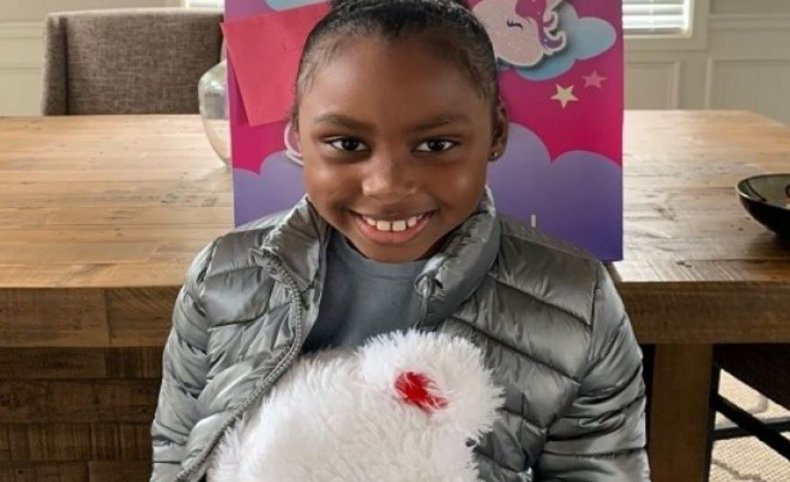 Atlanta Mayor Keisha Lance Bottoms was among those to pay tribute to the girl.
In a statement, she said: "Our hearts are broken by the senseless murder of Kennedy. While the Atlanta Police Department has significant leads in the apprehension of those responsible, it does not erase the pain felt when a beautiful, vibrant, and loving child is tragically taken from her family."
Police have launched a murder investigation and are offering a $15,000 reward to help find whoever is responsible for the shooting.
The City of Atlanta Police Department said its "collective hearts are broken" following news of Kennedy Maxie's death.
"Our homicide investigators are working around the clock reviewing all evidence related to this case and using all necessary resources to get the facts and identify the suspects."
Last week, Atlanta Police Lieutenant Pete Malecky said investigators did not believe anyone traveling in the family's car was the intended target of the shooting.
He added that the shot may have followed a dispute between several males in the nearby parking lot of a Saks Fifth Avenue. No one else is known to have been injured.
Kennedy Maxie was a Sedalia Park Elementary student who lived in Cobb County, according to the Journal-Constitution.
A GoFundMe page, which was set up on Christmas Eve, to help support the family had raised nearly $60,000 at the time of publication.
Writing after the girl's death, one donor named Katherine Hale said she was "feeling very sad, angry, and scared, and can't imagine what y'all must be feeling. We are praying for Kennedy and all her loved ones."
Anyone with information is asked to call 911 or anonymously via Crime Stoppers Greater Atlanta at 404-577-TIPS(8477).