Georgia GOP Senator Calls for Judiciary Committee to Investigate 'Cuties'
Georgia Republican Senator Kelly Loeffler joined the call against the controversial Netflix film Cuties on Wednesday, citing the movie as an example of the sexualization of children as a part of popular entertainment.
Cuties, a French independent film, follows an 11-year-old girl who views her acceptance into a dance group as a way to escape her poverty-stricken surroundings. Promotional materials for the film's American release on Netflix, which showed the young cast members in dance outfits, drew concern that the film could contain graphic material. Some Republicans have asked the Department of Justice to investigate Netflix on the grounds of being potentially complicit with the production of child pornography. Loeffler's letter to Senate Judiciary Committee Lindsey Graham called for broader action.
"The National Center for Missing & Exploited Children received more than two million reports of suspected exploitation in March of this year, a more than 100 percent increase compared to March 2019," Loeffler wrote.
"In addition, the release of the Netflix, Inc. film Cuties, and its hypersexualized depiction of the child actresses, has raised new concerns about the entertainment industry's complicity in sexualizing children, which also fuels predators," Loeffler continued. "I write, therefore, to request that your committee hold a hearing on what steps should be taken to better understand the causes of and solutions for the increasing prevalence of child exploitation and trafficking."
Newsweek reached out to Netflix for comment.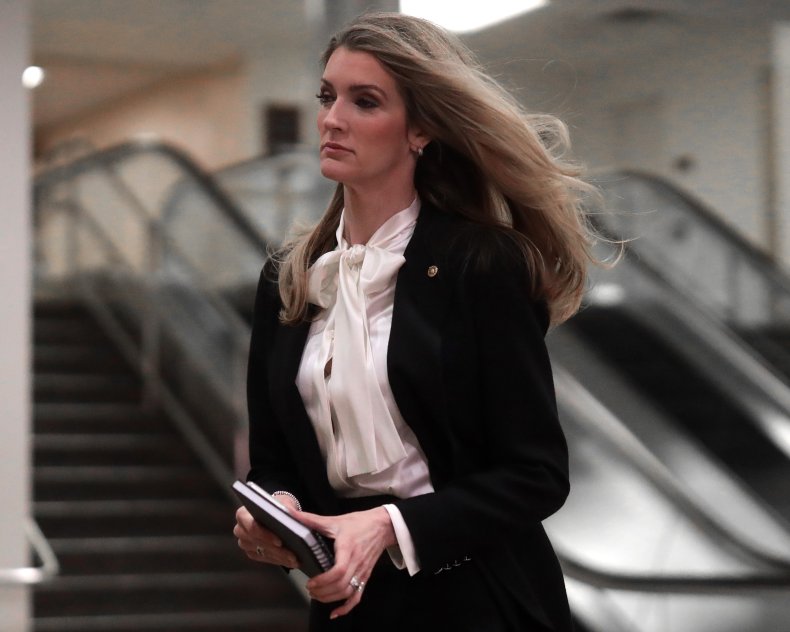 In an August tweet, Netflix said it was "deeply sorry" for the promotion material. "It was not OK, nor was it representative of this French film which won an award at Sundance."
Even after Netflix changed the artwork for Cuties, the controversy continued. Texas Republican Senator Ted Cruz said in a Friday letter to U.S. Attorney General William Barr that Cuties "routinely fetishizes and sexualizes" the minor girls during the film's dance sequences. Cruz requested an investigation into Netflix, the company's executives and the filmmakers to determine if the film's production violated laws against child pornography.
"It is likely that the filming of this movie created even more explicit and abusive scenes," Cruz wrote, "and that pedophiles across the world in the future will manipulate and imitate this film in abusive ways."
Arkansas Republican Tom Cotton also called for the DOJ to investigate Netflix's distribution of Cuties.
"We all have a duty to protect the children under our care," Cotton wrote in a September Fox News opinion piece. "When adults fail in that duty, young lives are harmed, predators are emboldened, and society itself is coarsened as a consequence."
Some Netflix subscribers canceled their subscriptions to the streaming service oveer the release of Cuties. Data reporting firm YipitData said that Netflix cancellations went up nearly eight times after Cuties began streaming on the platform. Precise numbers were not made available.
Netflix defended the film in a September statement, calling Cuties "a social commentary against the sexualization of young girls."