Georgia Candidate Challenges Rival to a Duel to Prove Worthiness to NRA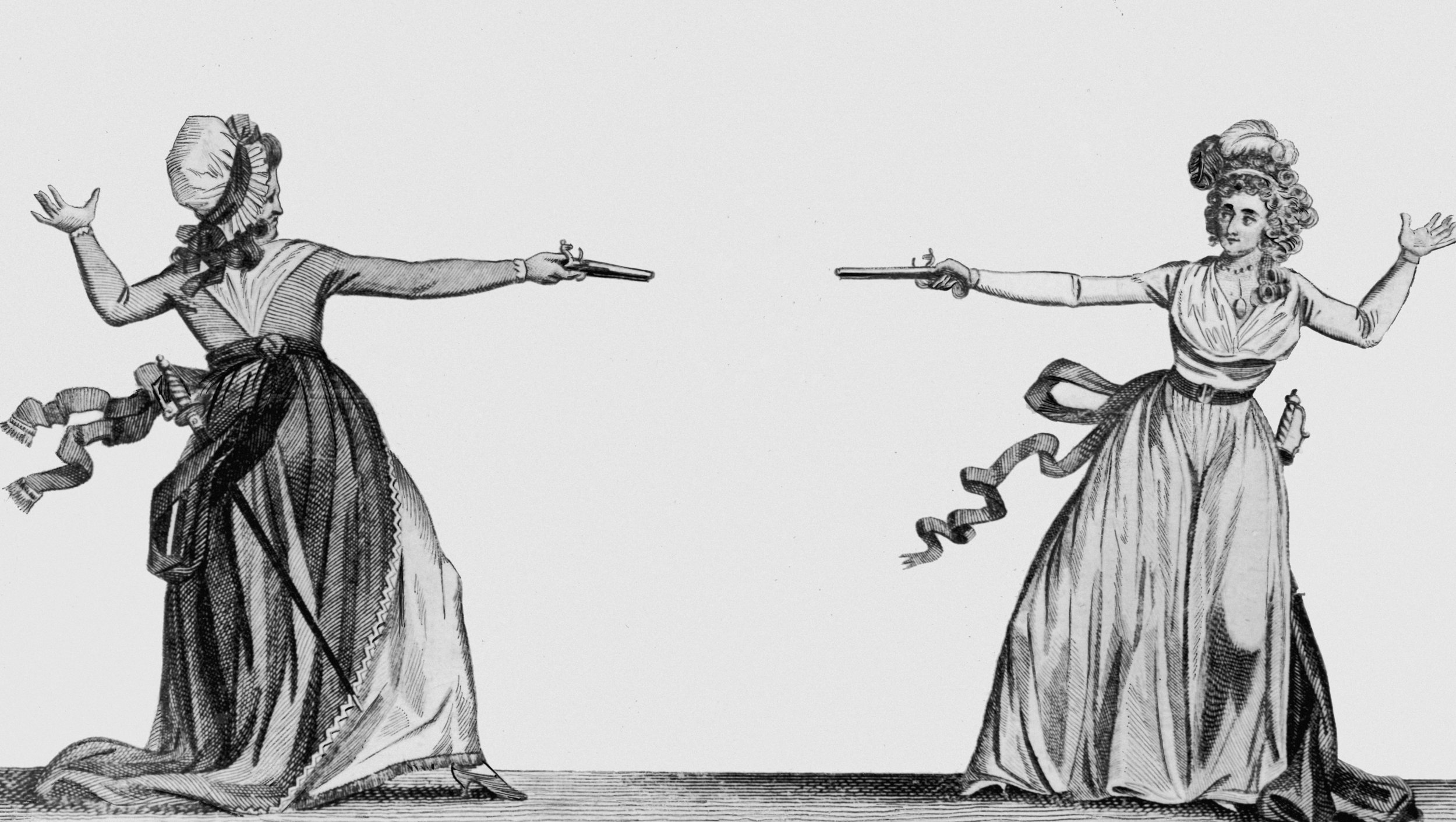 A Republican candidate for lieutenant governor of Georgia challenged his opponent, who is also a Republican, to a "high-noon" duel Friday to determine who is the most gun-savvy and who deserves the endorsement of the National Rifle Association.
The trouble began last week, when the NRA officially endorsed state Senator David Shafer in the May 22 primary, saying that he is "a voice for freedom and faithful friend to Georgia's law-abiding gun owners." Former state Senator Rick Jeffares, one of Shafer's opponents, said he deserved the endorsement instead.
"David reads his gun talking points well; I want to see if he knows which end of a shotgun the shells go in," Jeffares told the Atlanta Journal-Constitution Friday. Both candidates were slated to attend a local fundraiser luncheon Friday.
The stakes of Jeffares's duel are lower than they might have been in the early days of the U.S., when duels were more common. He wants to see who can hit the most clay pigeons in a given amount of time; the loser, he said, should bow out of the race.
"Let's save the people of Georgia the hassle of wading through political TV ads and mail pieces and settle this contest today," he said to the Atlanta Journal-Constitution. "I'll bring an extra 12-gauge in case he doesn't have one."
Jeffares has had his hunting license since 1980, and his son and daughter-in-law often participate in international shooting competitions, according to the Atlanta Journal-Constitution. His son even announced the gender of his baby by firing an AR-15 through a pink balloon.
It is unclear what a shooting contest would prove about policy and one's ability to govern. Former state Representative Geoff Duncan, who is also running in the GOP lieutenant governor primary, was not invited to the duel.
The two candidates vying in the Democratic primary for lieutenant governor, Sarah Riggs Amico and Triana Arnold James, openly support gun violence prevention.
Jeffares's adviser, Dan McLagan, a GOP strategist, was involved in a similar challenge about 15 years ago. In 2002, McLagan was working on now Secretary of Agriculture Sonny Perdue's then successful gubernatorial campaign in Georgia when he learned the NRA was ready to endorse his opponent, Democrat Roy Barnes. In his debut speech as the Republican candidate for governor, Perdue challenged Barnes to a similar skeet-shoot challenge, and while he did not win the NRA endorsement, he did ultimately win the race.