Georgia Governor Race Results: Federal Judge Finds County in Violation of Civil Rights Act Over Rejected Absentee Ballots
Amid a governor's race plagued by allegations of voter suppression, a federal judge has found that one Georgia county violated the Civil Rights Act in its handling of absentee ballots during last week's midterm elections.
U.S. District Judge Leigh Martin May ruled on Tuesday that Gwinnett County in Georgia was in violation of the Civil Rights Act by rejecting absentee ballots that showed an incorrect birth year or omitted the detail altogether.
The judge acknowledged that the ruling comes as there are "many hotly contested and highly publicized elections issues across the state" but ultimately ruled that this particularly "small portion of the outstanding absentee ballots" should be counted.
In one of the most heated and highly contested races in this year's election cycle, the governor's race between Stacey Abrams and Brian Kemp remains uncalled, as the Democrat has refused to concede until "every vote is counted." But Kemp, who is leading the race by nearly 59,000 votes, has already declared victory. He has called Abrams's refusal to concede a "disgrace."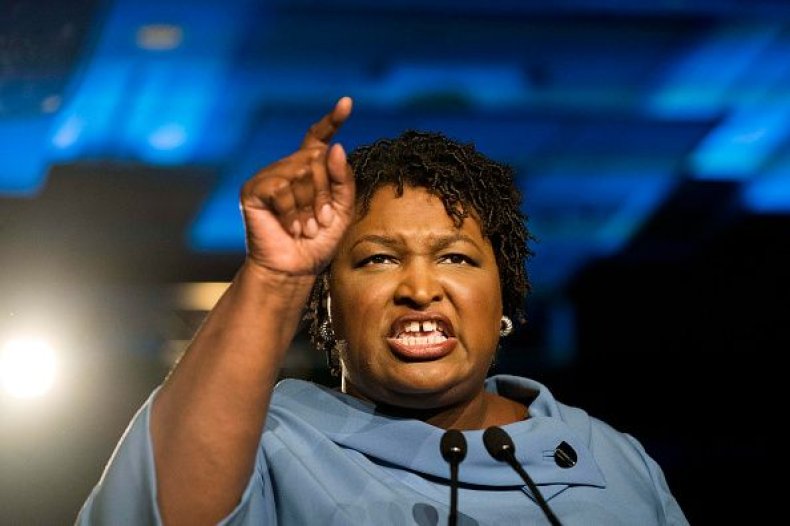 Robyn Crittenden, Georgia's new secretary of state after Kemp's resignation and the defendant in the case, argued that it would be "unduly burdensome" to have election supervisors count a new group of ballots at this point in the election process.
But as Judge May wrote in the 17-page order, there were only about 265 absentee ballots that were rejected by Gwinnett County based solely on the fact that voters omitted their year of birth. There were another 58 ballots that were tossed away because the voter mistakenly put down 2018 as their year of birth.
The ruling came as Abrams's campaign continues to fight for a runoff, as state laws mandate that a candidate must get at least 50 percent of the vote to be declared the winner. Kemp currently stands at 50.3 percent, and in order for him to drop below the runoff threshold there would need to be at least 25,000 more votes cast for Abrams or the race's Libertarian candidate Ted Metz.
Judge May's decision came at the same time as another federal judge ordered Georgia election officials to preserve and count provisional ballots. Abrams's campaign said it believes those tallies will benefit the Democratic candidate and help boost her chances of a runoff in early December.
Judge Amy Totenberg in Atlanta ordered a delay in certifying Georgia's election results, writing: "Repeated inaccuracies were identified in the voter registration system that caused qualified voters likely to lose their vote or to be channeled at best into the provisional voting process because their registration records did not appear or had been purged from the data system."
President Donald Trump, who stumped for the Republican candidate in the weeks leading up to the election, tweeted days ago that Kemp "ran a great race in Georgia—he won. It is time to move on!"