'Meet a Black Person' Networking Event Invites Whites to Make Friends and End Racism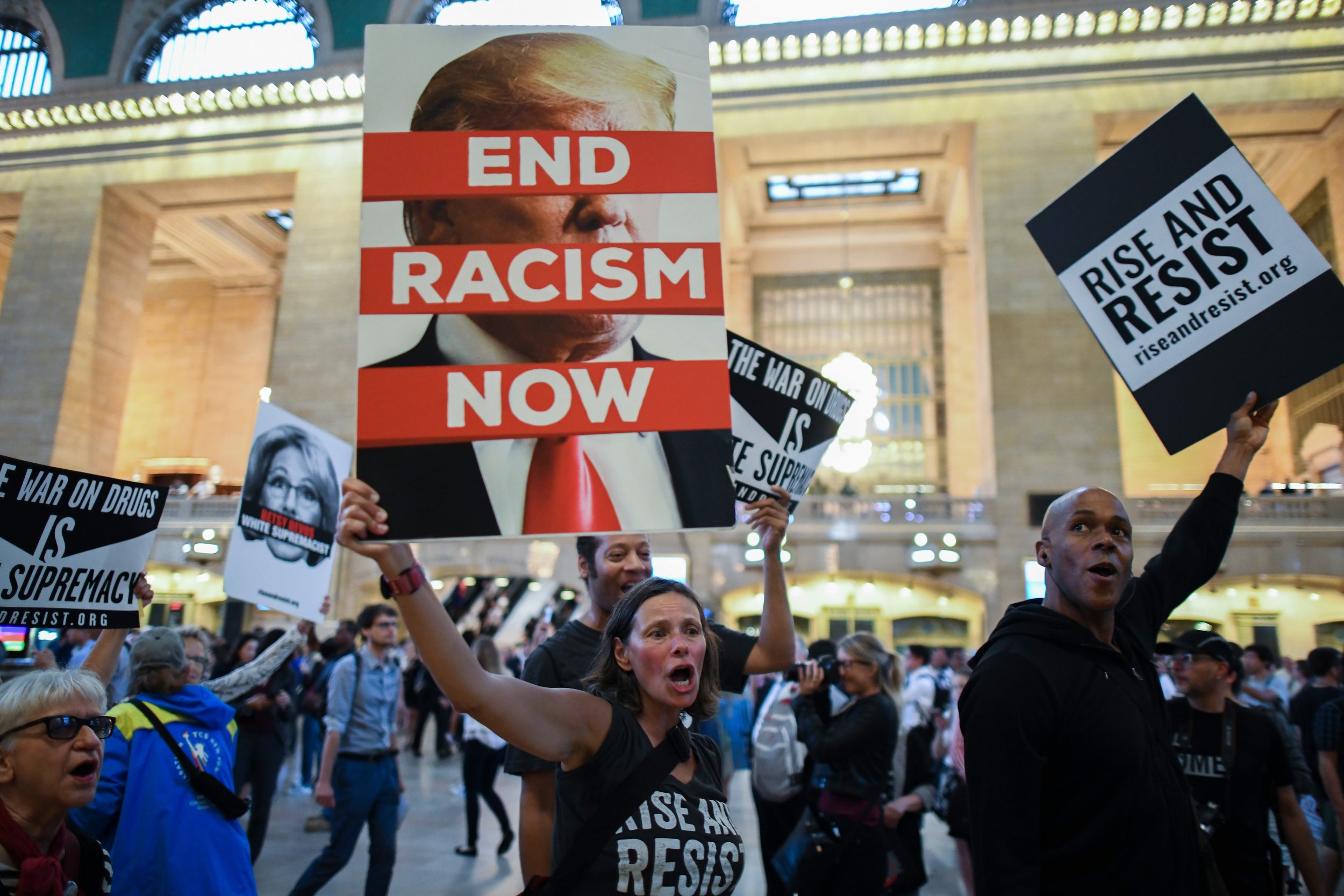 A professional group in Georgia has invited white people to "Come Meet A Black Person" at a networking event Thursday in a bid to reduce racism in a nation where few whites have nonwhite friends.
Cheryle Moses, founder of the black filmmaking group Urban Mediamakers, created the "Come Meet a Black Person" event after seeing a 2013 study that 75 percent of white people in America don't have any nonwhite friends and 65 percent of black people don't have any white friends.
"I'm fed up with the divisiveness and prevalence of racism today," Moses told Newsweek. "But you can't legislate racism away; there's no policy that will make it go away."
Moses, who is black, said that the study was a eureka moment that encouraged her to help whites and blacks form friendships, which is the first step towards reducing racism.
"If you're my friend, we can disagree, but I'll still love you," she said. "If I can give you one of my good hugs and some of my good food then I can tell you about my blackness and my experience. That will start to solve a lot of our problems."
The event will not feature some of the more traditional parts of a networking event — there will be no panelist, no guided discussion. There will, however, be icebreaker events, food, and some old-fashioned conversation.
The key, Moses said, is for whites to be open to attending.
"According to the New York Magazine, white people continue to deploy the phrase 'I have a ton of black friends!' to justify casual racism, but it's not actually true for three quarters of white Americans," reads the event description. "But we, as well as many, many others, want to change that statistic."
The event did inspire some negative backlash from people who misunderstand the motive, Moses said, citing a white woman who complained before she had fully read the event description.
"When she called, she just sounded like she wanted to kill me," said Moses. "But I told her more about what I was really trying to do, and she started to calm down. Once I explained it, she was in."
If Thursday's event goes well, Moses hopes to continue them in other cities. She also says that the organization will follow up with attendees to encourage them to continue engaging with the issue beyond a single event.
Moore hopes that her event is more organic than other efforts to improve race relations. In cities like Forth Worth, Texas, interracial groups have come together to form advising panels in hopes of improving integration in schools and minimizing violence. Research has shown that there are myriad benefits to diversifying friend groups, and that having friends of different races can improve empathy and social competence.
'Meet a Black Person' Networking Event Invites Whites to Make Friends and End Racism | U.S.