Which Actors, Producers, Studios Are Boycotting Georgia over Controversial 'Heartbeat' Abortion Bill?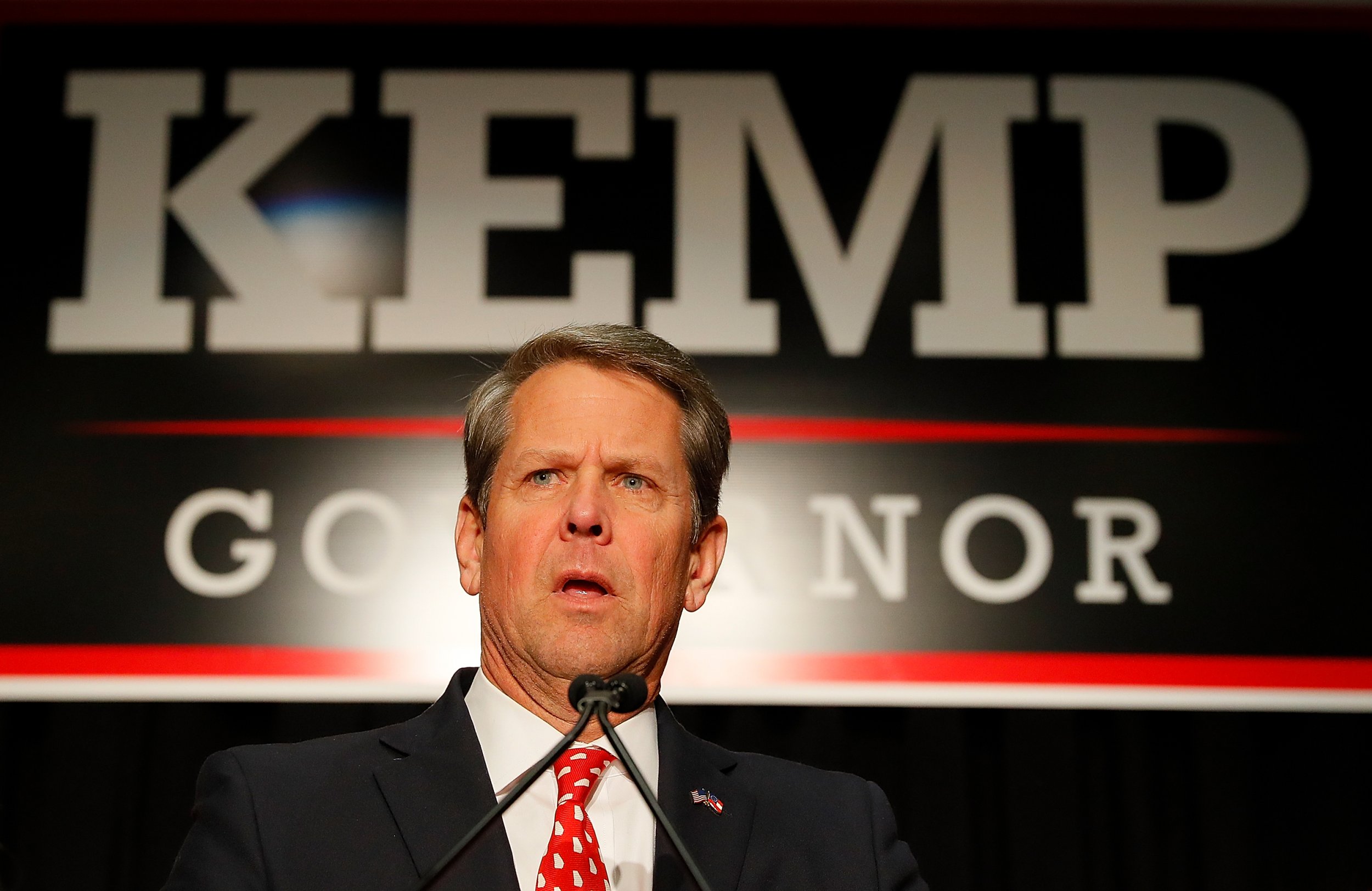 Several independent production companies and actors have vowed to boycott filming in Georgia after Governor Brian Kemp signed a highly restrictive abortion law this week, kicking off a pressure campaign that could have far-reaching consequences for the so-called "Peach State."
Signed on Tuesday, the new law will ban abortions in the state once a fetal heartbeat is detected, which could be as early as six weeks gestation and before a woman realizes she is pregnant.
It's the latest in a series of so-called "heartbeat bills" passed by conservative states, all of which are facing legal challenges from pro-choice and civil rights organizations.
In Georgia's case, Hollywood's opposition could be especially consequential. The state has successfully courted the entertainment industry with tax incentives in recent years, sending film crews flocking to the state and creating a local economic boon worth billions.
Below, Newsweek has rounded up key details about how Hollywood is boycotting or otherwise making efforts to oppose the stringent law.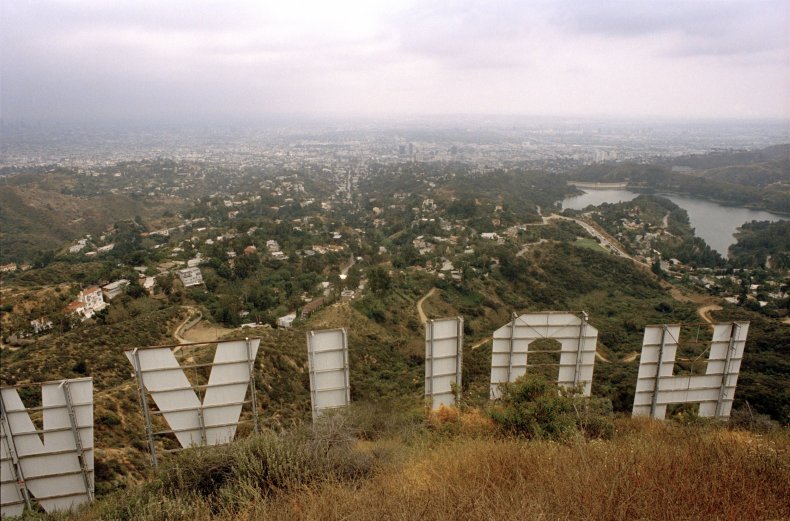 Why Georgia?
Sunny weather and generous tax credits helped position the state as an ideal film locale, and the industry took notice. Major television hits, like AMC's The Walking Dead and Netflix's Stranger Things — and obviously FX's Atlanta — count the state in its regular location queue, while superhero blockbusters like Avengers: Endgame and Black Panther also filmed scenes in the southern state.
According to FilmLA, the official film office for the City of Los Angeles, Georgia was home to 17 of the year's 100 highest-performing U.S. feature films, coming in first place and besting California.
The state also dolled out $800 million in tax credits in the 2017 fiscal year, more than California or New York, and pulled in $9.5 billion in spending, according to the Georgia Performance Measures Report, as reported by The Atlanta Journal-Constitution.
An August 2018 press release from Kemp's office touted the state's desirability, noting that more than 400 productions had taken place on Georgia soil in the previous year.
It's hardly an understatement to say that film crews have provided a huge boost to the Georgia economy; it's created tens of thousands of local jobs and even created new avenues for tourism.
Independent companies lead the boycott
Independent—yet still established—production companies have taken the lead on the boycott effort.
David Simon, best known for creating HBO's The Wire and The Deuce, released a statement saying Georgia would be pulled from its roster of potential filming locations.
"Our comparative assessments of locations for upcoming development will pull Georgia off the list until we can be assured the health options and civil liberties of our female colleagues are unimpaired," Simon tweeted Wednesday.
Colorforce producer Nina Jacobson, who helped pioneer Crazy Rich Asians, retweeted Simon's sentiments, writing "ditto."
Christine Vachon, whose production company Killer Films produced the Oscar-nominated Far from Heaven and Carol, also said she would be boycotting Georgia sets until the "ridiculous" law was overturned.
Alyssa Milano, who is shooting Netflix's Insatiable in the state, pledged to boycott filming in Georgia if the ban went through. The actor and activist said in a statement to Buzzfeed News that she wouldn't be returning for another season if filming continued in Georgia.
Jessica Chastain, John Leguizamo, Mark Duplass and a slew of others criticized the stringent abortion law and have suggested that they'll refrain from filming there.
On the flip side, creators Jordan Peele and J.J. Abrams, who are slated to begin shooting their new HBO show Lovecraft Country in the state in next few weeks, released a statement saying they would be moving forward with production but intend to donate all "respective episodic fees" to the state's ACLU and Fair Fight Georgia, which are already prepping for a legal battle over the abortion law.
"In a few weeks we start shooting our new show, Lovecraft Country, and will do so standing shoulder to shoulder with the women of Georgia," they said in a joint statement. "Governor Kemp's 'Fetal Heartbeat' abortion law is an unconstitutional effort to further restrict women and their health providers from making private medical decisions on their terms. Make no mistake, this is an attack aimed squarely and purposely at women."
Industry Titans Lag Behind
Hollywood's biggest studios have lobbied against Georgia legislation before. In 2016, Disney, Marvel and AMC helped lead a sweeping pressure campaign to crush an anti-LGBT bill from becoming law. That advocacy has yet to be repeated against the so-called heartbeat bill.
Many companies may be waiting to see how the bill plays out in court before deciding to yank productions. Heartbeat bills passed earlier this year by Ohio, Kentucky and Mississippi are all facing legal blocks.
In a statement, the MPAA indicated it was monitoring the legislation.
"Film and television production in Georgia supports more than 92,000 jobs and brings significant economic benefits to communities and families," the MPAA said. "It is important to remember that similar legislation has been attempted in other states, and has either been enjoined by the courts or is currently being challenged. The outcome in Georgia will also be determined through the legal process."