Georgia Inmates Save Unconscious Deputy Who Split His Head Open in Fall
Three Georgia inmates have been commended for their efforts to save a deputy at the Gwinnett County Sheriff's Office (GCSO). The deputy passed out at his desk on Tuesday, hit the concrete floor, and began to bleed.
The deputy was supervising a jail housing unit. As he was doing his rounds inmates noticed the officer looked unwell. He later collapsed at his desk in view of some inmates, smashing his head.
Prisoners began banging the doors to create a cacophony of noise, in an attempt to get outside attention and garner help for the officer. The inmates were "pounding on their doors" and the unit was "thundering with noise," according to a GCSO statement on Facebook.
The deputy later said he didn't realize he was unconscious, but while on the floor heard "pounding drums" and "inmates shouting his name over and over." Thinking that one of the inmates needed help, he managed to get to his feet long enough to press the control panel and release some cell doors.
Three inmates rushed to the aid of the deputy and called for help on his radio and desk phone. Help arrived shortly afterward and the deputy is now recovering at home.
"We are deeply appreciative to these three inmates for the courage, determination and kindness they displayed when they came to the rescue of our deputy," said the GCSO.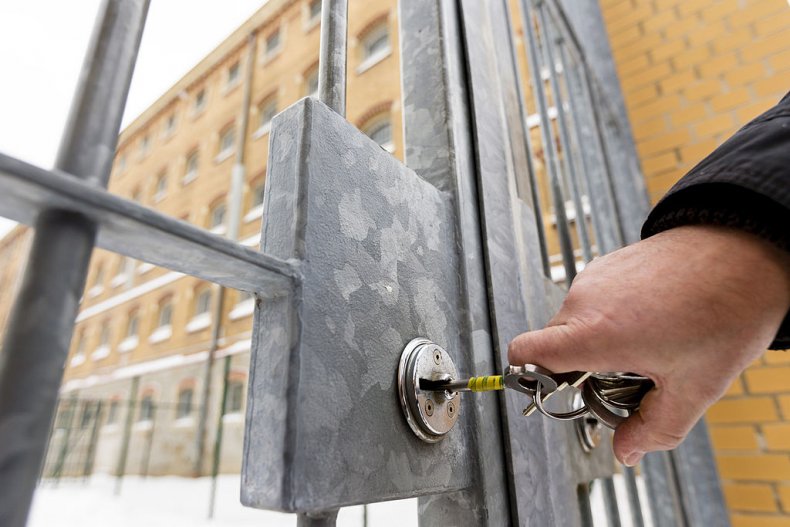 The GCSO said the deputy was saved due to the way he conducts himself and treats everyone with respect. "Our deputy, like most law enforcement officers, treats people with the dignity they deserve," read the statement. "These inmates had no obligation whatsoever to render aid to a bleeding, vulnerable deputy, but they didn't hesitate. Many people have strong opinions about law enforcement officers and criminals, but this incident clearly illustrates the potential goodness found in both.
"We're proud of our deputy, whose strong desire to serve gave him the strength to activate the door release when he believed an inmate needed his help. In doing so, he released his rescuers. We're proud of them, too. Thank you."
Newsweek has contacted the GCSO for further comment on the incident.