Georgia Launches U.S.-led Military Drill Despite Russian Warning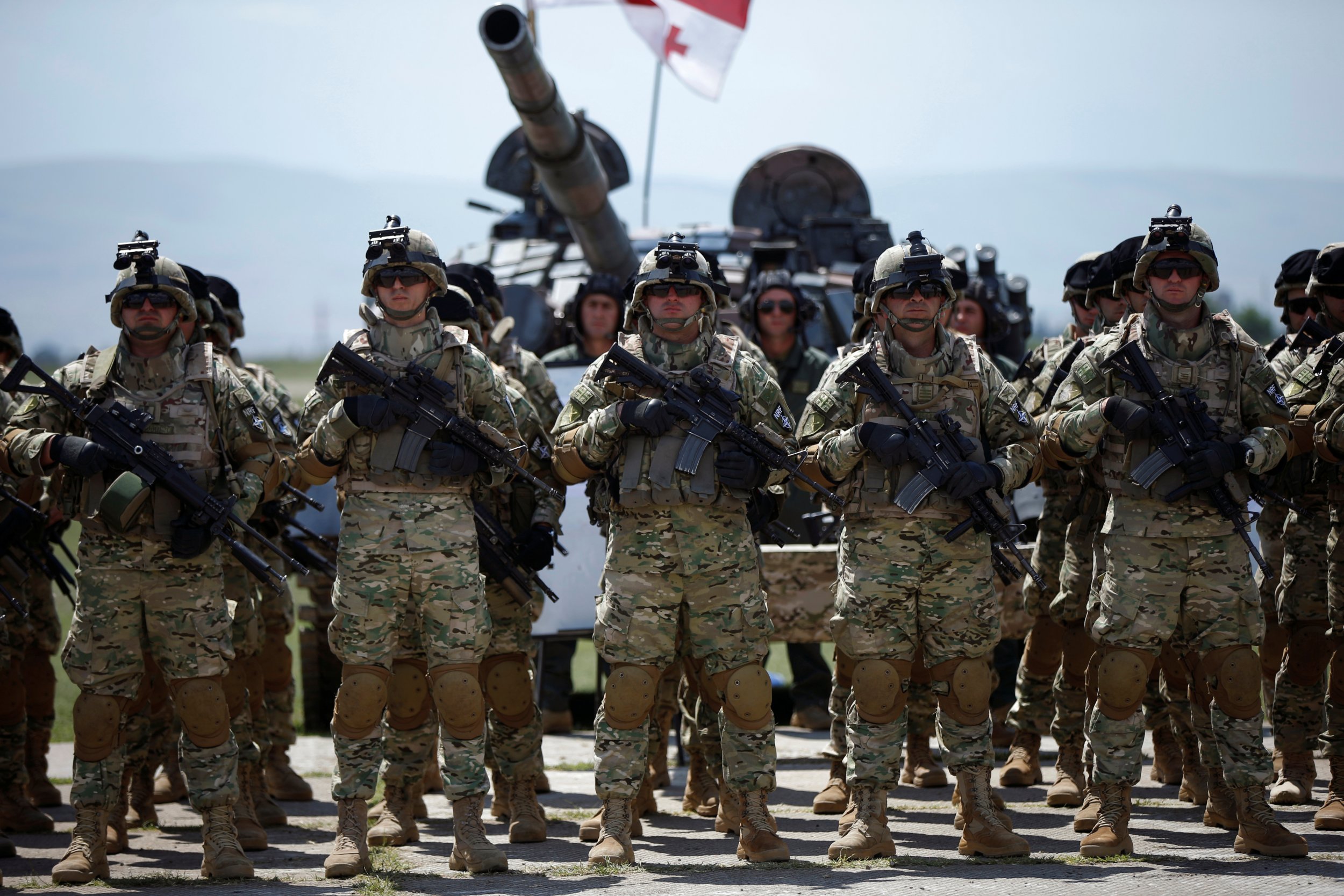 Georgia has launched a two-week military exercise with NATO allies led by the U.S. despite Russia's warnings that they have been following the preparations and consider Georgia's actions provocative.
Relations between Georgia and Russia took a severe turn for the worse in 2008 when, after years of political deadlock with separatists in two of its regions near its border with Russia, Georgia opted for a military solution. In response, Russia, who had supported separatists in both regions—South Ossetia and Abkhazia—advanced forces to fight Georgian troops away from the territories. Since then Russia has moved towards effectively incorporating the two regions under its leadership, while Georgia has refused to recognize them as anything but its sovereign territory, temporarily out of its control.
Meanwhile, Georgia has also actively sought to join NATO, despite Russia repeatedly making clear that it considers any increase of NATO presence near its borders a threat.
In the latest of these moves, Georgia kicked off the 2016 Noble Partner exercise on Wednesday. The drill sees 500 Georgian, 650 U.S. and 150 U.K. soldiers train together to improve the military-to-military relationship between NATO states and Georgia and to raise Georgia's standards to NATO levels.
Russia's Ministry of Foreign Affairs responded to the drill by accusing Georgia of harboring "revanchist ambitions" and condemning NATO's "provocative step" to side with Georgia.
Both NATO and Russia have reinforced military assets near their mutual borders since Russia's annexation of Ukraine's Crimea in 2014 and both sides have insisted their measures are defensive.
Georgia has wanted NATO membership since before its altercation with Russia in 2008, however, the country is yet to be given a deadline on when it can expect to join the alliance. The protracted process of Georgia's admittance has fueled speculation that NATO is unwilling to anger Russia, though NATO allies have been able to point to the fact that Georgia does not have full control over all of its regions as a reason why embarking on an official alliance with the country would be difficult.