Georgia Lawmakers Eye Constitutional Amendment to Prevent Non-U.S. Citizens From Voting
A Georgia Senate Ethics Committee voted to advance an amendment to the Georgia state Constitution that would ban all United States noncitizens from voting in elections.
Senate Resolution 363 would amend the constitution, clarifying that only citizens of the United States have a right to vote in state elections.
The amendment must be passed in both the state House and Senate by a two-thirds majority vote in order to change the state's constitution. Voters would then either accept or reject the change.
While Georgia law already limits noncitizens from voting in state and local elections, Georgia Secretary of State Brad Raffensperger's office released a statement calling for this constitutional change.
"Voting is a sacred responsibility for American citizens, and everyone should agree that only American citizens should vote," said Raffensperger.
He later signed and asked for Georgia citizens to sign a petition to get the amendment passed by the General Assembly.
"First, noncitizens shouldn't have a hand in laws that govern citizens. Second, it would create confusion about who can vote because federal elections are restricted to citizens, so noncitizens would be able to vote in some races but not others," Raffensperger said in a statement.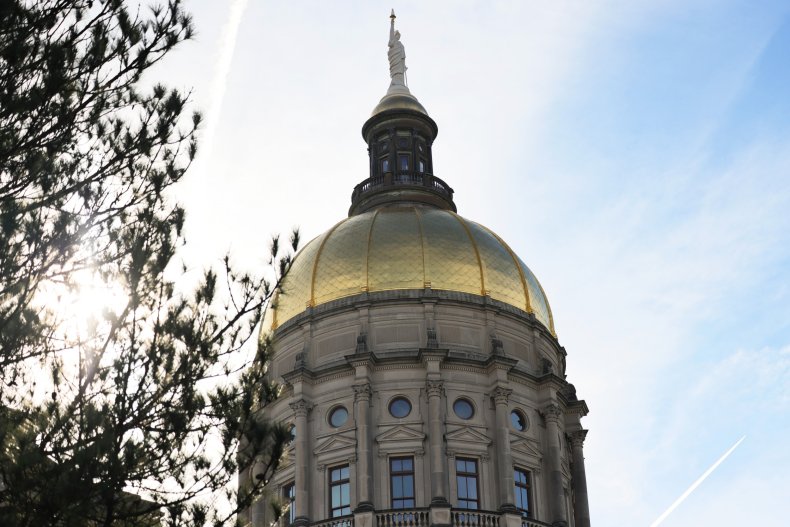 Americans for Citizen Voting is backing this movement and have already pushed this measure in different states, according to WSAV-TV.
"Voting is a privilege for US voters. I cannot go to Mexico, I can't go to Canada and vote in their elections, we should not allow that here," said Christopher Arps, president of Americans for Citizen Voting in a press conference.
Butch Miller, Republican senate president pro tempore, who is currently running for lieutenant governor, is one of the sponsors for the amendment. In a statement to the Associated Press, Miller said the constitution should reflect Georgia law.
"It sends a clear message that in Georgia, the right to vote is sacred, and citizenship matters," Miller said.
In a press conference, Raffensperger said that states including Vermont, California and Maryland allow non–United States citizens to vote in elections. In contrast, some states, including Alabama, Colorado, Florida and North Dakota, have "citizens-only" voting language included in their state constitutions.
According to the Atlanta Journal-Constitution, an identical measure, House Resolution 56, was introduced last year and is still pending in the state House.
Helen Butler, the executive director of the Georgia Coalition for the People's Agenda, told Newsweek this amendment is unnecessary unless lawmakers are trying to play to certain narratives.
"The criteria for being able to vote says you have to be a citizen, federal law says you have to be a citizen, Georgia's election code says you have to be a citizen," Butler said.