Georgia Lt. Gov. Geoff Duncan, a Trump Critic, Won't Seek Re-Election, Will Work on 'GOP 2.0'
Georgia Lt. Governor Geoff Duncan, a critic of former President Donald Trump, announced on Monday that he won't seek reelection in 2022 and will instead work on a "GOP 2.0."
"Today, I am announcing that I will not be seeking reelection for a second term as Lieutenant Governor. It is truly an honor to serve as Lt. Governor and I have no intention of slowing down on my policy over politics platform," Duncan wrote in a statement posted to Twitter. "The people of Georgia elected me to serve four years and I will give them nothing less...Our office will continue to go to work each and every day looking for ways to positively affect the lives of all 11 million Georgians."
The statement continued, "In the coming months, I will begin transitioning a majority of my political energy toward helping to build out an organization called GOP 2.0 on a national level."
According to Duncan, the GOP 2.0 organization "will focus on healing and rebuilding a Republican Party that is damaged but not destroyed through a strategy called P.E.T. Project."
Duncan went on to outline what the P.E.T. Project stood for, writing that it will remind Americans "the value of conservative Policies through genuine Empathy and a respectful Tone."
Duncan concluded the statement by writing, "This effort will no doubt be challenging, but well worth it because both this country and this Party deserve better."
This is not the first time Duncan has mentioned the idea of "GOP 2.0" as he made similar comments following the passage of an election reform bill in Georgia and criticized Trump's "divisive tone and strategy."
"Republicans don't need election reform to win, we need leadership. I think there's millions of Republicans waking up around the country that are realizing that Donald Trump's divisive tone and strategy is unwinnable in forward-looking elections. We need real leadership, we need new—new focus, a GOP 2.0 that includes moderates in the middle, to get us to the next election cycle," Duncan said during an interview with NBC News' Meet the Press in March.
While speaking with Newsweek on Monday, Duncan explained that the idea of GOP 2.0 began around six months ago with "the notion that we needed a better pathway forward, not a new party but a better direction for our party."
"The final decision for me to not run again was solely based on the fact that there's only so many hours in a day and I'm going to continue my role as Lieutenant Governor for 19 months and I'm gonna use the political energy I would have used to run for reelection, I'm gonna use that energy to heal and rebuild the Republican Party on a national front," Duncan told Newsweek.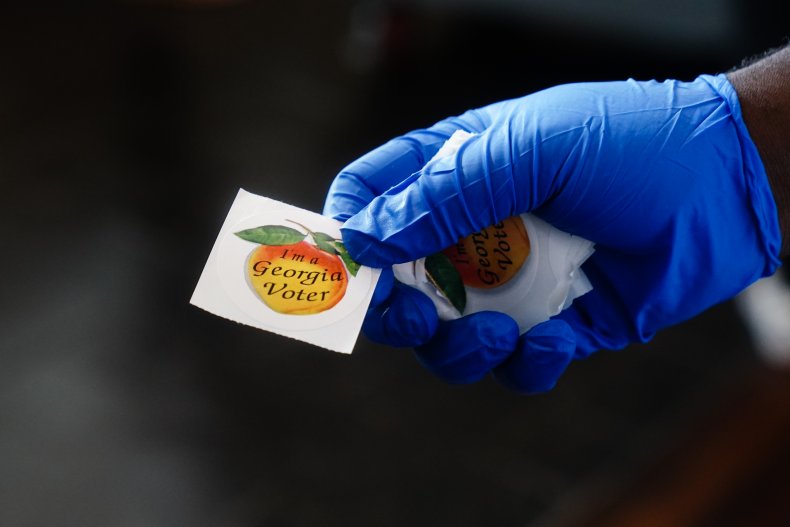 Duncan also explained to Newsweek that Trump's rhetoric following the 2020 presidential election also sparked the idea of creating the GOP 2.0 organization.
"I was like millions of other Republicans that supported President Trump's policies. They absolutely made sense and were a dovetail to my conservative principles," Duncan told Newsweek. "The challenge was the way those policies were delivered and the tone and the rhetoric that just did not correlate with the way I'm raising my kids or running my businesses."
He continued, "I believe that [Trump's] divisive tone ultimately led us in a direction where we lost the White House and here in Georgia; we lost two very important U.S. Senate seats."