Georgia Lt. Governor Says Trump, GOP Risk 'Alienating Voters' for Senate Runoffs With Their Post-Election Approach
One of Georgia's top officials is calling for President Donald Trump and the Republican Party to take a different approach after the presidential race for the sake of the state's all-important Senate runoffs next month.
Speaking to CNN's New Day program on Tuesday, Lieutenant Governor Geoff Duncan pushed back against allegations of voter fraud and other misinformation about the state's election process.
"I would urge the president, I would urge the Republicans, to redirect their post-election approach here," Duncan said. "We both have short-term and long-term challenges if we don't."
Duncan added, "In the short term, we run the risk of alienating voters for our Senate race that is coming upon us for Senator Loeffler and Senator Perdue, and we need them. As a Republican, I want them in that Senate."
All eyes are on Georgia since the two Senate runoffs will determine which party controls the upper chamber in the next Congress. Republican Kelly Loeffler will face Democrat Raphael Warnock in the January 5 contest. Republican David Perdue will face Democrat Jon Ossoff.
Right now, Republicans are set to control at least 50 seats in the next Senate, based on election results, and Democrats will have 46 seats. Two independent senators caucus with the Democrats, bringing their total to 48.
If Ossoff and Warnock win the Georgia runoffs, party control of the Senate would be split 50-50. Democratic Vice President-elect Kamala Harris would then cast a tie-breaking vote when the chamber is deadlocked.
Asked if Trump's attacks on the legitimacy of the presidential race threaten to depress voter turnout for the runoffs, the Georgia lieutenant governor said, "I'm hoping not." He also urged Loeffler and Perdue to stay focused on winning, not "getting wrapped up in any sort of election fraud."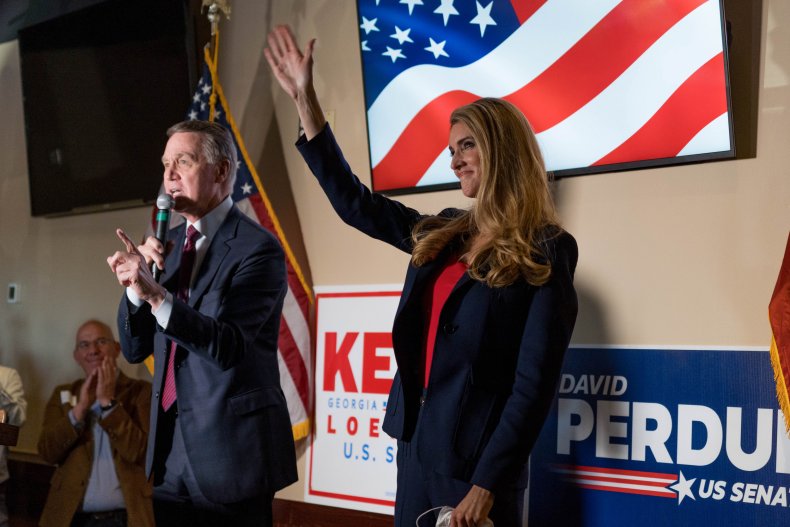 Trump has continued to claim, without evidence, that his loss to President-elect Joe Biden in the battleground state was fraudulent. He's repeatedly attacked Governor Brian Kemp and Secretary of State Brad Raffensperger, both Republicans, over their handling of the election. On Tuesday morning, Trump tweeted that Kemp allowed his "state to be scammed" and told him to "call off the election."
Duncan told CNN Tuesday that the post-election strategy taken by Trump and the GOP threatens the party's future.
"Long term, I think we hurt the brand of our Republican Party, which is certainly bigger than one person," Duncan said. "We've got an opportunity to learn some important lessons here."
He added, "We need to see leaders that inspire us and not talk down. I think that's a lesson as Republicans we can learn. I think we can also learn to tackle some of the big issues, like immigration, like health care, and not just talk about the things we don't like but really put some big plans on the table moving forward."
Newsweek reached out to the Trump campaign for comment but did not hear back in time for publication.