Georgia Man Sentenced for Attempting to Use Drone to Drop Drugs Into State Prison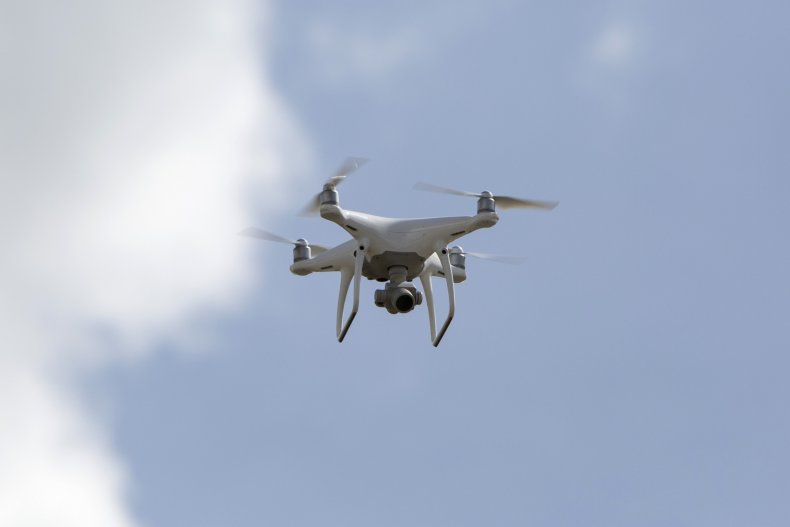 A Georgia man has been sentenced to four years in federal prison for attempting to fly an unregistered drone into Jimmy Autry State Prison in order to conduct a drug deal, U.S. Attorney for the Middle District of Georgia Charlie Peeler announced on Thursday.
Eric Lee Brown, 35, pleaded guilty in July to one count related to the planned operation and faced a maximum of five years in prison. He had previously been charged with three separate federal offenses in January before he began cooperating with prosecutors.
Ahead of the sentencing hearing, Brown faced a possible maximum punishment of five years imprisonment.
"The smuggling of drugs into the state prison is an ongoing battle," Sheriff W.E. Bozeman of Georgia's Mitchell County, where the Autry complex is located, said in a press release. "It is good that we can prosecute these [kinds] of cases at the federal level and put an end to this kind of activity."
A plea agreement entered into the case shows that Brown conspired with another individual via text message to arrange the marijuana drop inside Autry using a DJI Phantom 4 drone. Brown was discovered in March 2018, alongside all the materials necessary for the operation, in his car on a dirt road nearby the prison.
Autry is a medium-security prison built in 1992 that holds adult male offenders on felony convictions. It holds a capacity of around 1,700 inmates.
Sherriff's office deputies conducted a traffic stop and approached Brown's car, discovering bags containing nearly 300 grams of marijuana, black electrical tape, vacuum wrap, five cell phones, an iPad and the DJI Phantom drone stashed inside the vehicle's floorboard.
The individual who had been helping Brown plan the drop over text message—whose contact card used the nickname "Brah$$$"—sent Brown a message indicating that if they were to acquire a third person's drone, they could "have another $3,000 play," a slang term for a drug deal.
Brown ultimately purchased the drone from a Best Buy in Henry County, outside Atlanta.
An SD card inserted into the drone recorded Brown test flying the drone at an apartment complex in Macon. The iPad seized by law enforcement contained additional videos of Brown practicing flying the drone in preparation for the drop.
The specific charge to which Brown admitted culpability involved his failure to register the drone with the intent to use it to distribute marijuana.
Federal law requires drones to be registered with the Federal Aviation Administration and for operators to obtain a special license if the drone's intended use is commercial.
Court documents also show that Brown has a prior criminal history in Georgia, including sentences related to domestic violence charges and a robbery.
A lawyer for Brown declined to comment for this story.