Georgia Man Uses Racial Slur, Pulls Gun on Black Teen Who Accidentally Brushed Up Against His Car
Police in Kingsland, Georgia arrested a white man named Thomas Langdale for allegedly threatening to shoot a black man named Eric Dawson and his son after Dawson's son accidentally brushed up against Langdale's car in a Winn-Dixie grocery store parking lot.
Dawson told the local News4Jax TV news station that he and his son were celebrating his son's graduation when Langdale threatened to murder him.
"I've been watching [your son] in my rearview mirror," Langdale allegedly said, according to Dawson. "He doesn't need to brush up against my car. He's not worth enough to brush up against my car. Don't ever come up beside my car again."
Dawson claims that he tried to calm Langdale down, but Langdale brandished a gun and called Dawson a racial slur, allegedly stating, "I'll shoot you. I'll kill you."
"Put the gun down," Dawson said he told Langdale. "Fight me. Fight me."
Before a fight could begin, another black man identified only as Ty, intervened. Ty stepped between Dawson and Langdale as Langdale had his gun drawn.
"Yeah, he would've shot Dawson, that's why I stepped in between him and the gun. I already knew he was going to shoot him," Ty told Mack Knight, a local pastor who recorded Langdale's arrest on Facebook Live.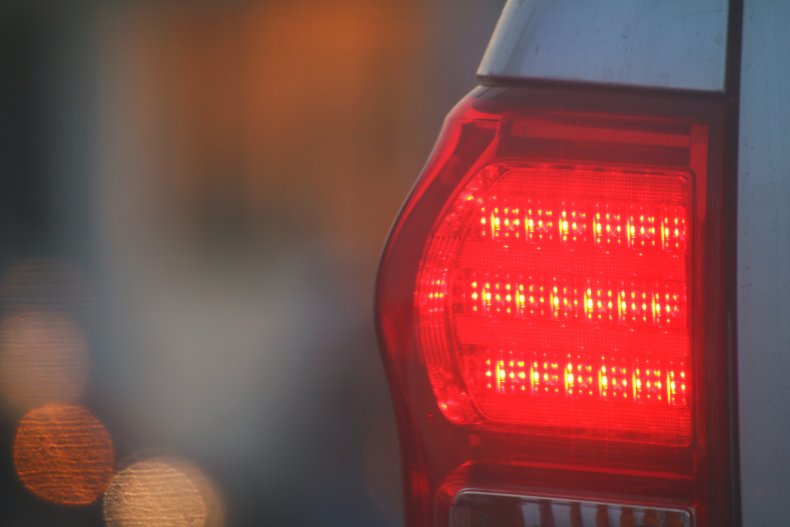 In his Facebook Live video, Knight said he had been protesting police brutality in Minneapolis the day before he witnessed Langdale's arrest. Knight said several people contacted him on the phone while he was at home and asked him to rush to the grocery store parking lot after watching what had happened.
Knight said he rushed immediately to the scene and told police that Langdale should be taken to jail. Police arrested Langdale after viewing parking lot security camera footage which showed Langdale brandishing his gun. Langdale has since been charged with aggravated assault.
Newsweek reached out to the Kingsland Police Department for further information. This story will be updated with any response.
Knight said he worried that the situation could have resulted in another case of a white man murdering a black man because over skin color.
Two recent incidents of white men suspected of shooting black people in parking lots include Gregory Alan Bush, a white man suspected of shooting and killing 67-year-old black woman Vickie Jones in the parking lot of a Kentucky Kroger's grocery store in October 2018. Bush is still awaiting trial and had a history of racist social media posts.
In August 2019, a jury in Clearwater, Florida found Michael Drejka, 49, guilty in the July 2018 shooting death of Markeis McGlockton, 28. Drejka had yelled at McGlockton's girlfriend for parking in a handicap spot. When Drejka shoved McGlockton down, Drejka shot McGlockton in the chest killing him.