Georgia Manhunt Underway After Police Officer Killed, Teen Suspect 'Armed and Dangerous'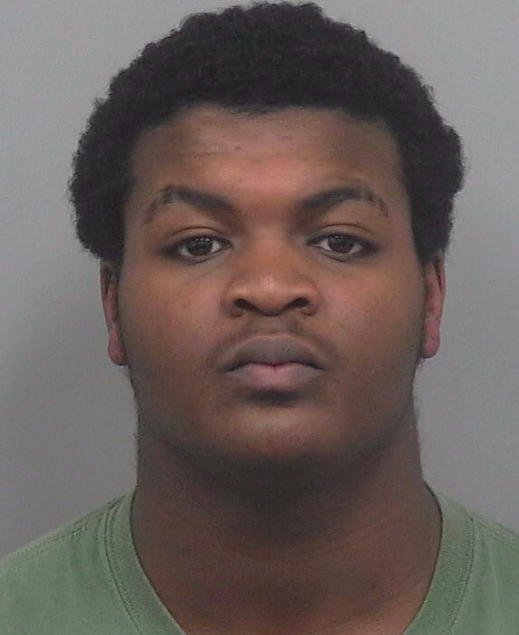 Update: 1:18 p.m. EDT– Suspect Tafahree Maynard was found hiding in a wooden shed while weilding a lawn mower blade after leading police on a two day manhunt. Maynard was shot and killed after he refused to obery police commands, Gwinnett Police Chief Butch Ayers said in a news briefing.
Ayers said officers initially used a Taser but shot at Maynard after determining he had the lawn mower blade. He was found just about a mile from where Gwinnett County Police Officer Antwan Toney was shot and killed on Saturday.
Original story: A massive manhunt was underway in Georgia on Monday after a police officer was shot and killed in Gwinnett County on Saturday. The 18-year-old suspect was believed to be "armed and dangerous," authorities said.
Tafahree Maynard, 18, remained at-large Monday morning as law enforcement officials continued to search for him. Maynard, from Snellville, Georgia, was believed to be with 19-year-old Isaiah Pretlow on Saturday when Gwinnett County Police Officer Antwan Toney, 30, was fatally shot while investigating a "suspicious vehicle."
Toney, a California native who had been with the police force for three years, was shot while approaching the car, officials said. The bullet reportedly missed his vest and struck him directly, Fox News reported.
A second, unidentified officer returned fire and pulled Toney out of the line of fire. Toney was transported to Gwinnett County Medical Center in Lawrenceville, Georgia, where he died.
Gwinnett Police Chief Butch Ayers described the officer as "very jovial, very dedicated to his job and to serving his community." Toney was the first Gwinnett officer killed in the line of duty since 1993, the police chief said.
Pretlow, of Snellville, was arrested Saturday night by U.S. Marshalls, The Atlanta Journal-Constitution reported. The 19-year-old suspect was charged with aggravated assault against law enforcement and booked at the Gwinnett County sheriff's office. He was being held without bond, jail records showed.
Authorities detained three people for questions on Sunday, according to the newspaper. The three people were detained after a SWAT team searched a home across from the scene of the shooting.
The Gwinnett County Police Department said Monday there had been a "credible sighting" of Maynard in the Snellville area in the last 12 hours. Police spokesman Sergeant Jake Smith said, "It's equally possible he got in a car and is in Arizona now."
Several neighborhoods were placed on virtual lockdown as the search continued, WAGA-TV reported.
Maynard was described as being 6 feet 1 inch tall and 300 pounds. He was charged with aggravated assault and felony murder in connection to Toney's death.
Authorities asked that anyone who sees Maynard call 911 or call a tip line at 770-513-5710. Anonymous tips can be made to Crime Stoppers at 404-577-8477 or by visiting the Crime Stoppers website. Information leading to Maynard's arrest and indictment may lead to a reward of up to $5,000.
This story has been updated to include information about officers finding suspect Tafahree Maynard and his death after failing to comply with police commands.