Joe Biden Taking Georgia Lead Sparks Wave of Memes as Democrats on Course to Flip State Blue
Joe Biden has taken the lead in Georgia, sparking waves of memes as the Democrats get closer to flipping the state Blue.
A long night of counting saw Biden slowly closing in on Donald Trump's lead and he finally made the crossover early on Thursday morning as more and more absentee ballots were counted.
It was the latest results from the Democratic stronghold of Clayton County that put him ahead in Georgia by 917 votes. According to Decision Desk HQ, he now has 49.39 percent of the vote, leading with more than 2,449,371 votes to Trump's 2,448,454, or 49.37 percent.
Meanwhile, the president's path to winning Georgia is now dwindling and he faces a very narrow path to securing his reelection without it.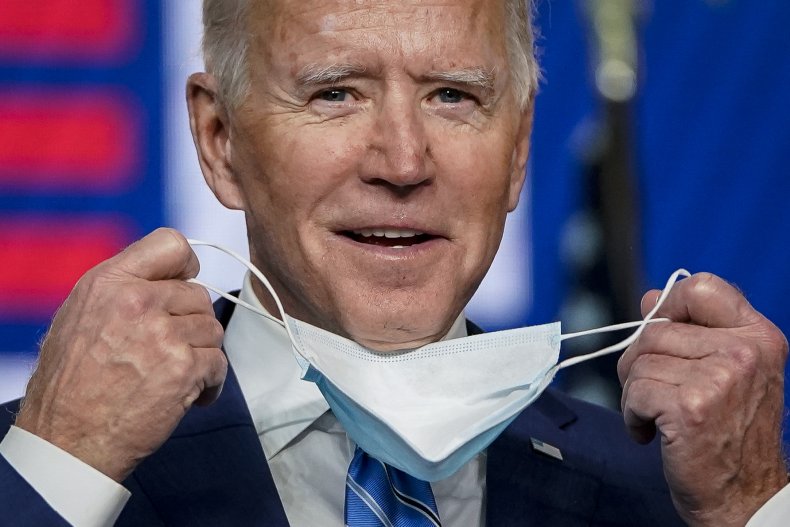 The state, which has not turned blue since 1992 for Bill Clinton, will come as a major victory for the Biden campaign if he can flip it from the Republicans.
The development has prompted hilarious memes on social media, with Twitter users poking fun at what both Trump and staunch Republicans' reaction might be.
With the results coming through in the middle of the night, one meme shows a clip of man shouting to a crowd from a stage, saying: "Wake up, wake up, wake up," with the tweet caption: "GEORGIA IS BLUE."
Another shows a young boy looking at a blue computer screen and screaming alongside the caption, "republicans watching georgia rn." Meanwhile, the song, "I'm Blue da-ba-dee-da-ba-di" can also be heard playing in the background.
After the news, John Legend even posted a clip of him singing Ray Charles' song "Georgia On My Mind."
The flurry of memes and posts come as Biden edges ever-closer to victory. If Biden ultimately wins in Georgia, he will have a total of 269 Electoral College votes, just shy of the 270 needed to take him to the White House.
The state has counted more than 98 percent of the votes but it may be headed for a recount if the margin remains as slim as it currently is.
Meanwhile, counts are ongoing in other battleground states, including Nevada, Arizona, and Pennsylvania, and Biden is competitive or leading in them all.
Biden is also closing on Trump's lead in Pennsylvania, but the president's team has filed lawsuits in several states and has repeatedly claimed without evidence that the election has been riddled with voter fraud.
The president's team had yet to comment publicly, as of 5 a.m EST, after Biden took the lead in Georgia.
However, Trump had made repeated and unfounded accusations of voter fraud. In a tweet flagged by Twitter for containing potentially misleading information, Trump wrote: "I easily WIN the Presidency of the United States with LEGAL VOTES CAST.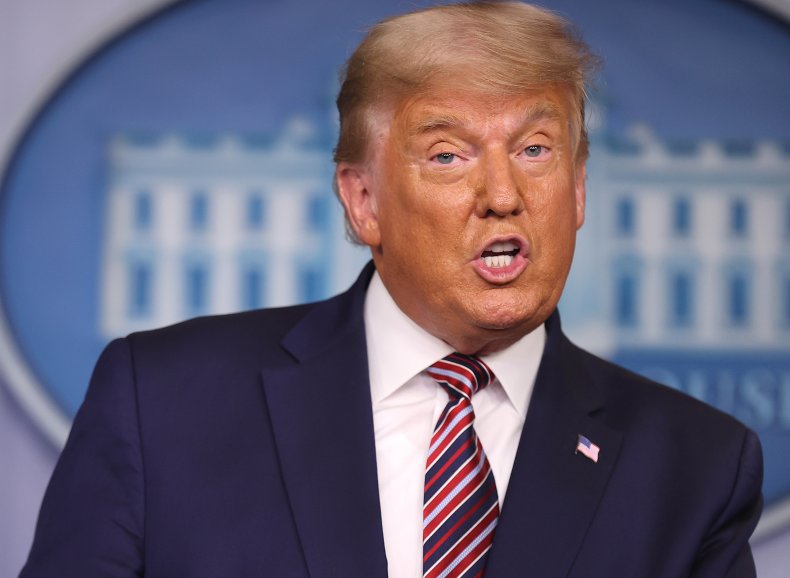 "The OBSERVERS were not allowed, in any way, shape, or form, to do their job and therefore, votes accepted during this period must be determined to be ILLEGAL VOTES. U.S. Supreme Court should decide!"
When Clayton County in Georgia released the latest results from its outstanding ballots at around 4:20 a.m. EST, it put Biden in the lead by 917 votes.
There are also around 4,800 outstanding votes in the Democratic-leaning Gwinnett County. Biden is ahead in Chatham County with around a 40,000 vote lead after a state judge dismissed a lawsuit filed by Trump's team in the district.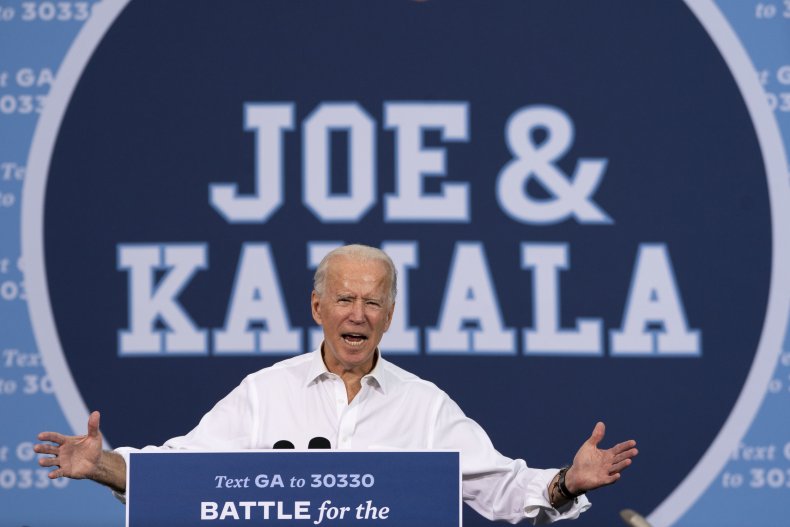 But Trump still has a chance to come back with votes yet to be announced in the Republican strongholds of Laurens County and Forsyth County.
In the former, CNN reports that there are around 1,500 votes left to announce in Forsyth County with Trump leading by around 8,000 votes as of 4.48 a.m ET. Meanwhile, Laurens County has around 1,700 outstanding ballots.
The president may be able to increase his numbers in these two counties to put him back in front of Biden, but the remaining ballots in these counties are likely to be absentees, which tend to heavily favor Biden.