Car Scams: Crooked Dealers Rolling Back Odometers Cost Buyers $1 Billion a Year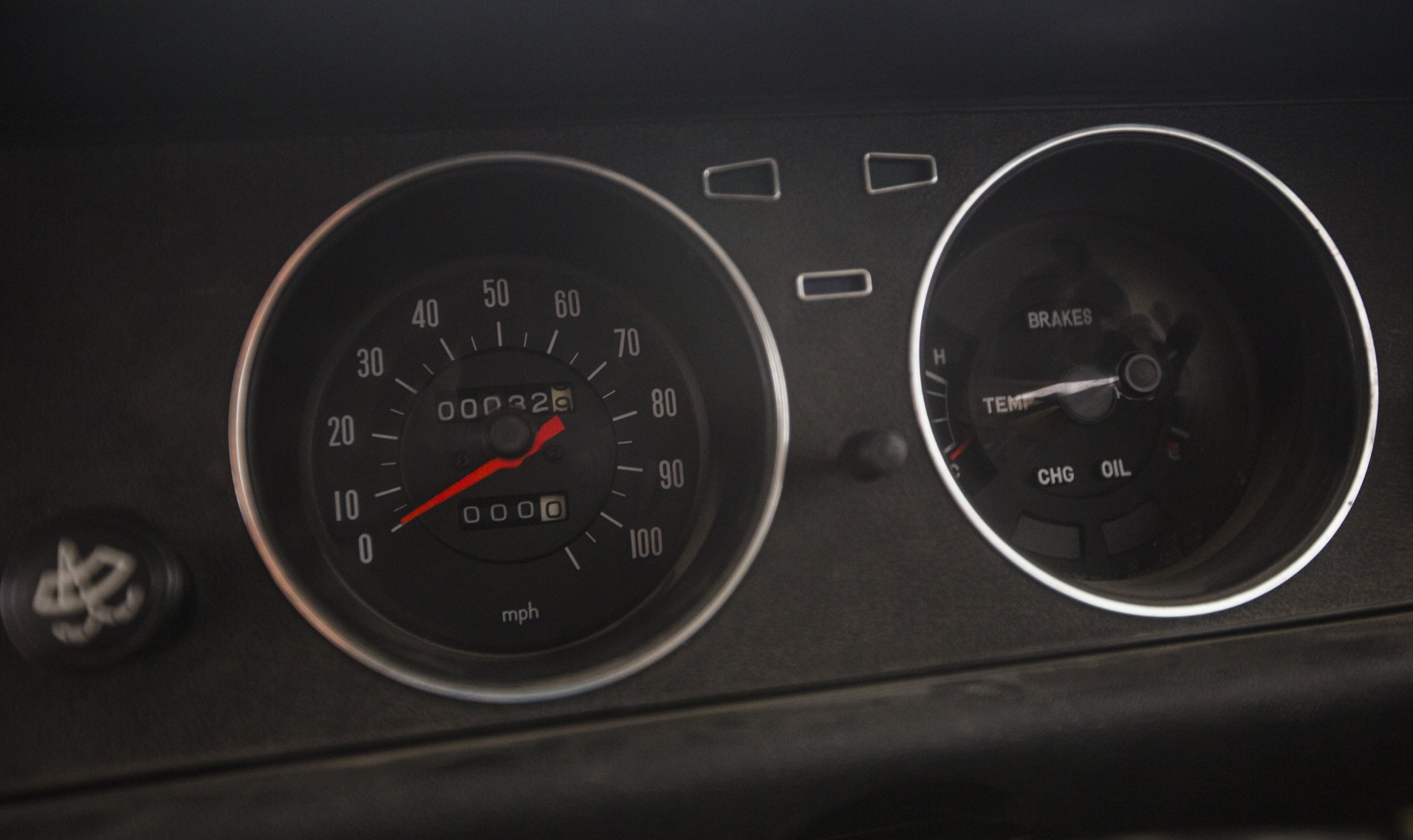 In the second chapter of Roald Dahl's classic children's book Matilda, the cruel father Mr. Wormwood brags to his children about how he cheats customers at his used-car dealership.
"So I buy an old dump that's got about a hundred and fifty thousand miles on the clock. I get it cheap. But no one's going to buy it with a mileage like that, are they?" says Wormwood, who was played by Danny DeVito in the movie adaptation of the book. He then describes how he uses a high-speed drill to run the odometer backwards.
"By the time I've finished, the car's only done ten thousand and it's ready for sale," Wormwood gloats. Pressed by the brainy Matilda about whether his actions are dishonest, he snaps: "No one ever got rich being honest. Customers are there to be diddled."
Dahl wrote Matilda in 1988, but greedy car salesmen still use similar tricks to entice car buyers and thus boost profits. Georgia auto dealer Rojen Burnett is one example: He was sentenced this week to a year in prison for rolling back the mileage on 310 cars he sold at auction. His accomplice, Amber McLaughlin, was sentenced to a year for using her government position to issue bogus titles for Burnett's cars that reflected the false odometer readings.
"The purpose of Burnett's criminal scheme was to purchase used cars with relatively high mileages, and to alter the odometers to show false, lower mileages," federal prosecutors wrote in a sentencing memo. "Burnett fraudulently sold the cars to unsuspecting dealers for higher prices than he would have received if the buyers had known the cars' true mileages."
Burnett cheated the dealers who bought his cars out of more than $1 million by rolling back odometers an average of about 67,000 miles each, which boosted the sales price of each car by about $4,000, court papers state. Burnett was ordered to pay almost $400,000 in restitution, while McLaughlin must pay about $175,000.
Odometer fraud is a widespread problem in the U.S. More than 450,000 cars are sold each year with false odometer readings, which costs buyers over $1 billion each year, according to the National Highway Traffic Safety Administration.
A Pennsylvania woman was sentenced to over four years in prison and ordered to pay restitution of $1.5 million in November for buying cars, trucks and SUVs from a national car rental company and tampering with the odometers and titles in order to fetch higher prices at wholesale auto auctions.
And a Virginia Beach man, Steven Bazemore, was sentenced to a year of home detention and $220,000 in restitution for using his position as a Department of Motor Vehicles clerk to create at least 76 sham titles with low mileage for a salvage dealer who then sold the vehicles for inflated prices. The vehicles for which Bazemore created false titles were in such bad shape that they created multiple problems for the unsuspecting buyers.
"Defendant's victims also unexpectedly encountered the safety issues and high repair costs—as well as the emotional toll accompanying severe and unexpected car problems—that can accompany high-mileage vehicles," prosecutors wrote in his sentencing memo, adding that two victims said the cars broke down on the highway and others said their repair costs were higher than the vehicle sales prices. "Some of the victims were those who could least afford the unexpected loss of a vehicle or high repair bill, including a disabled veteran, a single parent, a college student, and individuals on fixed incomes."