Georgia Parents Charged With Child Cruelty for Allegedly Forcing Daughter to Take THC Medication for an Invented Illness
A Georgia couple have been charged with child cruelty after allegedly forcing their child to take THC medication for three years.
Lark Bui and Jennifer Bui from Fulton County were arrested on November 14 during the execution of a search warrant, 11Alive reported.
According to arrest documents, the victim had told her home tutor that the couple had been giving her THC drops since she was just 10 or 11 years old to treat a purported medical illness. The tutor told police that she thinks she has seen the child under the influence of the substance.
THC, or Tetrahydrocannabinol, is the main psychoactive compound in marijuana and is notable for producing the "high" sensation.
The girl said during an interview with police that she had not been prescribed the drops and does not like taking them, but her parents still forced her to do so. She added that the last time she had been given the drops was just a few weeks ago.
The arrest warrant also noted how the parents would allegedly cook brownies containing THC to give to their daughter instead of the drops.
"The victim also stated that her parents would make brownies with the THC oil in them in the family's crockpot and then have her consume the brownies. The victim stated that when the brownies would be cooking in the crockpot, she would not feel well due to the aroma in the house and would have to stay on the second floor of the residence," the document read.
According to the warrant, Jennifer Bui also allegedly trained her daughter to say the right things to doctors regarding her alleged medical condition. She is accused of lying to medical staff in order to get them to administer additional pain medications to the child following a procedure at an Atlanta hospital in 2018.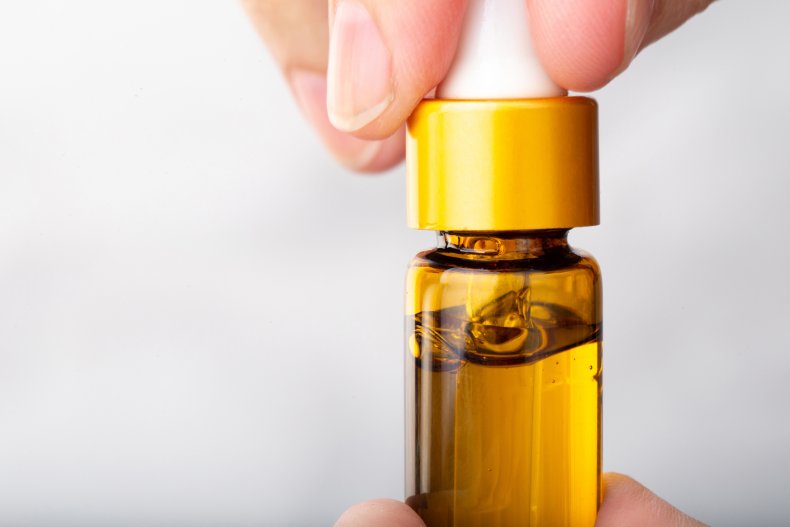 The parents also allegedly told the child that she couldn't leave the house as a result of her purported medical condition, the warrant stated.
Georgia state officials have now taken custody of the victim and another child who was living at the home. The parents will not be allowed any contact with their daughter.
The latest case appears to be an example of Munchausen syndrome by proxy—a rare psychological disorder in which a caregiver exaggerates or makes up the medical symptoms of someone in their care, usually a child, according to WebMD.
"Fortunately, it is a very rare condition," 11Alive medical analyst, Sujatha Reddy, said. "Most healthcare providers will never see a case of Munchausen by proxy in their entire career."