Georgia Parents Say School Board Member Shared Video Containing Misinformation About Masks, Vaccines
Parents in Georgia's Cobb County said they recently received an email from a school district board member, David Banks, containing "misinformation" about vaccines and masks.
"Listen to the real truth about masks," Banks wrote in the email, which included a video, according to Channel 2 Action News on Saturday.
The video shows Indiana-based doctor Dan Stock delivering a presentation to the Mt. Vernon School Board in his state. In the presentation, Stock argues mask mandates and other COVID-related restrictions are ineffective.
"We're doing things that are not useful, and we're getting our sources of information from the State Board of Health and the CDC, who actually don't bother to read science before they do this," Stock says. "Coronavirus and all other respiratory viruses, they are spread by aerosol particles which are small enough to go through every mask."
Stock also questions the effectiveness of COVID vaccines, saying that individuals contracted the virus despite being fully vaccinated, adding, "Therefore, there is no reason for treating any person vaccinated any differently than any person unvaccinated."
Banks wrote in an emailed response to Newsweek, "Let the medical profession speak." He attached the anti-lockdown "Great Barrington Declaration," an October 2020 statement signed by many scientists and medical practitioners calling for a different approach to handling COVID-19.
Banks didn't respond to Newsweek when asked why he sent this video to parents or if the school board had reacted to complaints made against him.
One of the Cobb County parents who received his email, Alexandra Williams, told Channel 2 Action News, "My response to him was, 'You've got to be kidding me.' I have been writing to the school board and the superintendent every day this week."
Tracie Ellis, a mother of an immunocompromised high school student, also complained about the video and questioned Banks' care and compassion toward students, according to the local news station.
After viewing the video of the Indiana-based doctor, Mark Ebell, a professor of epidemiology at the University of Georgia told Newsweek that Stock is mixing "few facts" with many falsehoods.
"He [Stock] is very glib, very polished, uses lots of big words. I'm not sure what studies he had on his flash drive, but I'm sure they were cherry-picked to support his view and/or misinterpreted, dangerous nonsense" Ebell said. "But he is a good public speaker and I can see how people could get flummoxed and believe him.
Georgia State University public health professor Harry Heiman told Channel 2 Action News that the video is "intentionally and grossly false and misleading."
The school district encouraged viewers to judge the video's accuracy on their own, according to the news station.
"Like any Cobb citizen, the comments of any individual board member should not be understood as official board policy or positions of the board as a whole," the district said in an emailed statement to Newsweek.
The school district spokesperson told Newsweek that the school will continue to provide a safe learning environment for all of its staff and 110,000 students.
"This pandemic continues to impact students, staff, and families differently throughout Cobb County, and we will continue to update our school protocols accordingly," the district spokesperson added.
In July, the Atlanta Public Schools district said it will enforce a mask mandate for all students and staff starting August 5 as classes kick-off.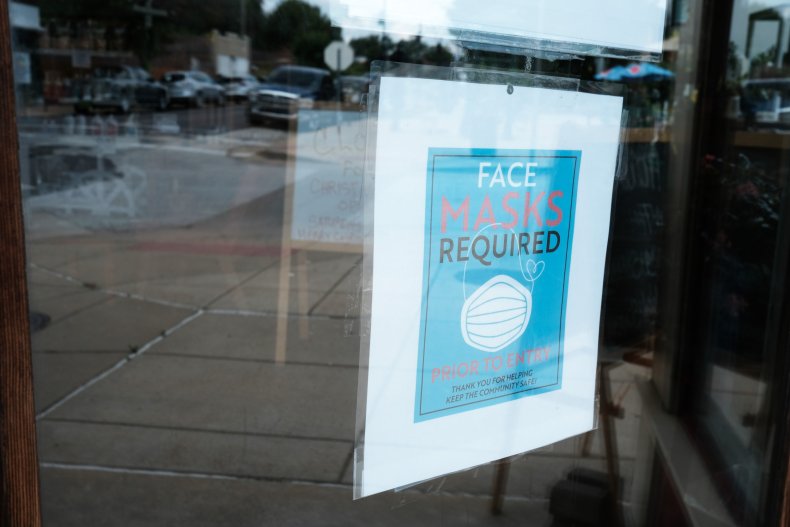 Update 8/19/21, 1:49 p.m. ET: The article was updated to include comments from the Cobb County School District Spokesperson and Mark Ebell, a professor of epidemiology at the University of Georgia.