Georgian PM Blames National 'Enemies' for Opposition Car Blast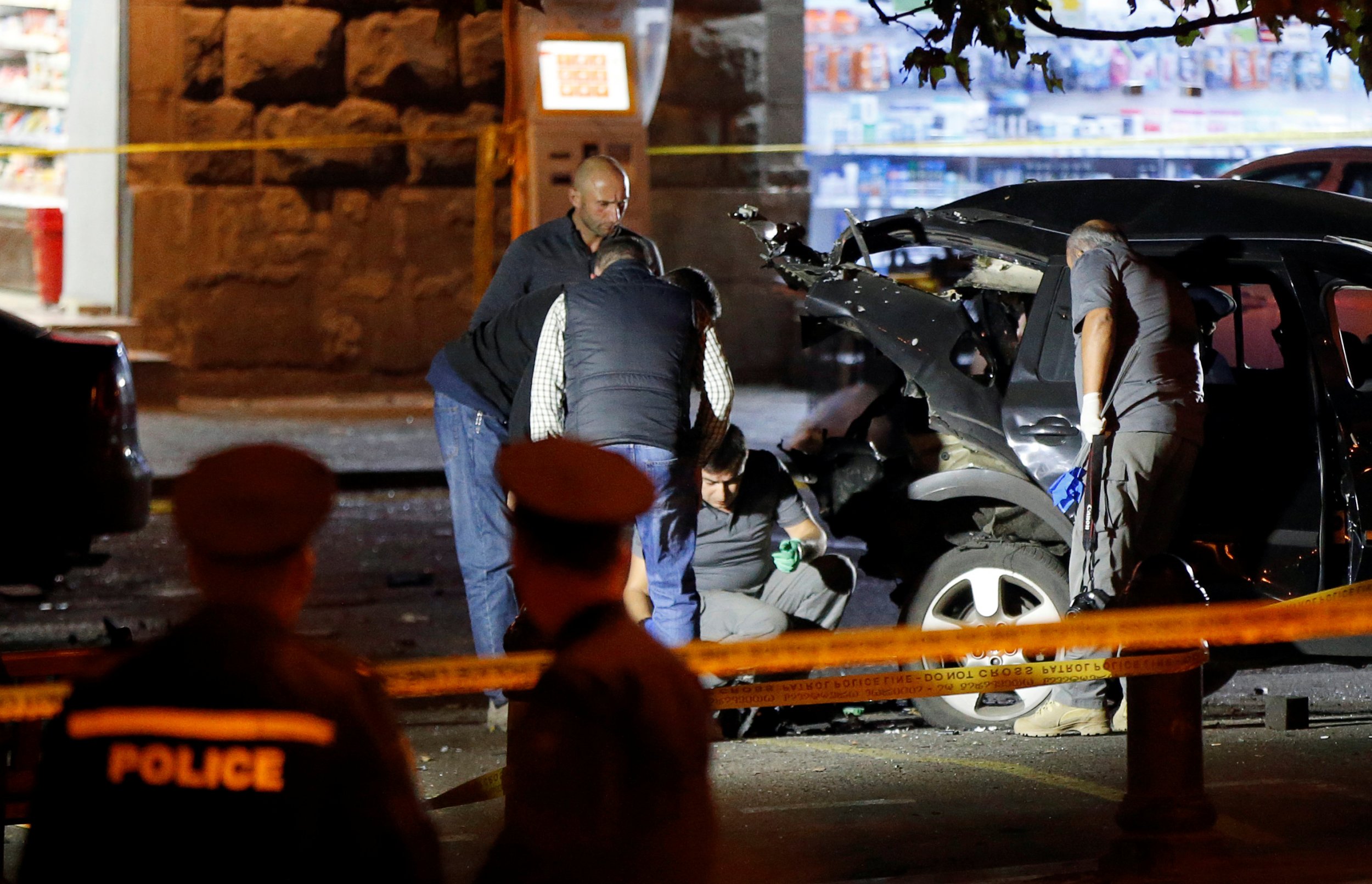 Georgian Prime Minister Giorgi Kvirikashvili has condemned the apparent bombing of the car belonging to a member of the opposition, days before nationwide elections in the country.
The car belonging to Givi Targamadze, a member of parliament for the center-right United National Movement, blew up on Tuesday night with him and another person inside. Both survived, however, two passersby were hospitalized and at least two more people were injured.
Kvirikashvili issued a statement on Wednesday, warning that the blast could be an attempt to spoil Georgia's elections by destabilizing the country.
"This heinous crime can only serve the purpose of a force that is unable to make its peace with the free and peaceful electoral environment in our country," he said. He said the blast "can be considered an act committed against the state, but also a provocation set up by Georgia's enemies to instigate instability in the country ahead of the elections."
Kvirikashvili did not mention who he suspected of targeting his opposition but vowed to "detain those responsible" and bring them to justice. The former Soviet state has made huge strides in moving away from Russia's influence, introducing reforms with the aim of joining both the EU and NATO. The main sticking point remains the presence of Russian troops in two breakaway regions in northern Georgia. Both main parties in contention for the election have made it clear that they envision Georgia's future with Europe.
Georgia's leftist Georgian Dream party is tipped to win the Saturday election, but with over half of all voters set on voting but unsure who to vote for according to a July poll, the United National Movement and other parties could make large gains.
The vote is expected to be marred by fewer violations than in Georgia's neighboring Russia and Azerbaijan, however, the car blast is the second violent outburst against a candidate this month. Last week ex-Defense Minister Irakli Okruashvili's campaign in the city of Gori was shot at by a mystery gunman, who wounded two.