Georgia Police Officer Killed in Altercation With Suspect Was Dragged by Car
A Georgia police officer was dragged to death by a suspect's car following a traffic stop on early Thursday morning.
The Georgia Bureau of Investigation (GBI) announced in a Tweet they were called to investigate the incident around 1 a.m. by the Holly Springs Police Department.
"The incident started as a traffic stop. At this point, we are still working to gather details and will provide updates as we learn more," the GBI said.
The officer-involved shooting left a Holly Springs Police Officer and the male suspect dead, the GBI confirmed in a Tweet.
Holly Spring Police Chief Tom Keheley identified the officer as Joe Burson, 25. Keheley spoke high praises of the officer who he said had only been on the job for less than two years.
"He was a model officer," Keheley said. "If you had the ability to clone police officers, you would have wanted your officer to be Joe Burson."
Burson was known for letting kids sit in his police car and play with the lights and sirens when they would come to the police station, according to Keheley.
"He was a genuinely good individual," Keheley said.
Assistant GBI Director John Melvin, who attended the police academy with Burson, said on Facebook: "I lost a good friend today. It hurts more than I can express. In our ten weeks together, the cadets of Session 8 formed a deep bond and lasting friendships with each other. Joe was instrumental in this because he was a fundamentally good man. He gave his best. He cared about his classmates. He loved his family."
The GBI identified the suspect as Ansy Dolce, 29, from Cherokee County. The agency clarified in an update the Holly Springs officer was not shot by Dolce. The officer died as a result of being dragged by the suspect's car, officials said.
Dolce was pulled over for speeding late Wednesday night. He took off, dragging Burson with the car. Burson was able to fire shots at Dolce, which killed the suspect, the GBI confirmed at an afternoon press conference.
Holly Springs is a small city in Cherokee County, around 40 miles northwest of Atlanta. The Cherokee County Sheriff's Office announced the closure of Hickory Road from New Light Road to Little Road to allow the investigation to be conducted.
"That stretch of Hickory Road will likely remain closed throughout the morning. Please avoid that area if possible," the Cherokee County Sheriff's Office said.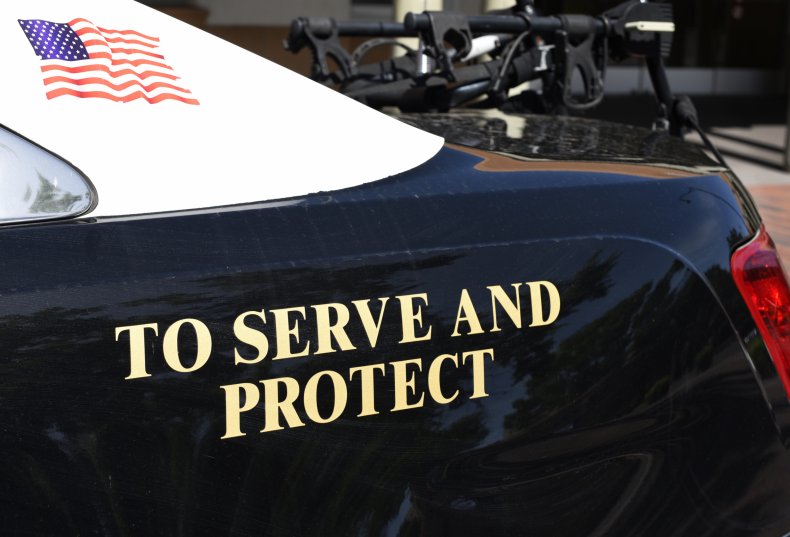 A sheriff's office in a neighboring county and other local and state authorities offered their condolences on social media for the officer killed.
"Please keep the Holly Springs Police Department (Georgia) in your thoughts and prayers as we mourn the loss of one of their officers who was killed in the line of duty last night," the sheriff's office said on Facebook.
"May we come together to lift our neighbors up in the days to come." the Woodstock Police Department, a neighboring city, said in a Tweet. "RIP sir."
"The Governor's Office of Highway Safety offers its heartfelt condolences to the Holly Springs Police Department and to the family of the officer killed in the line of duty last night," the Georgia Governor's Office of Highway Safety said on Twitter.
This story was updated at 2:45 p.m. EST, with additional details released by police.