26-Year-Old Georgian Takes Oath of Office on Malcolm X Biography After Winning Election by 13 Votes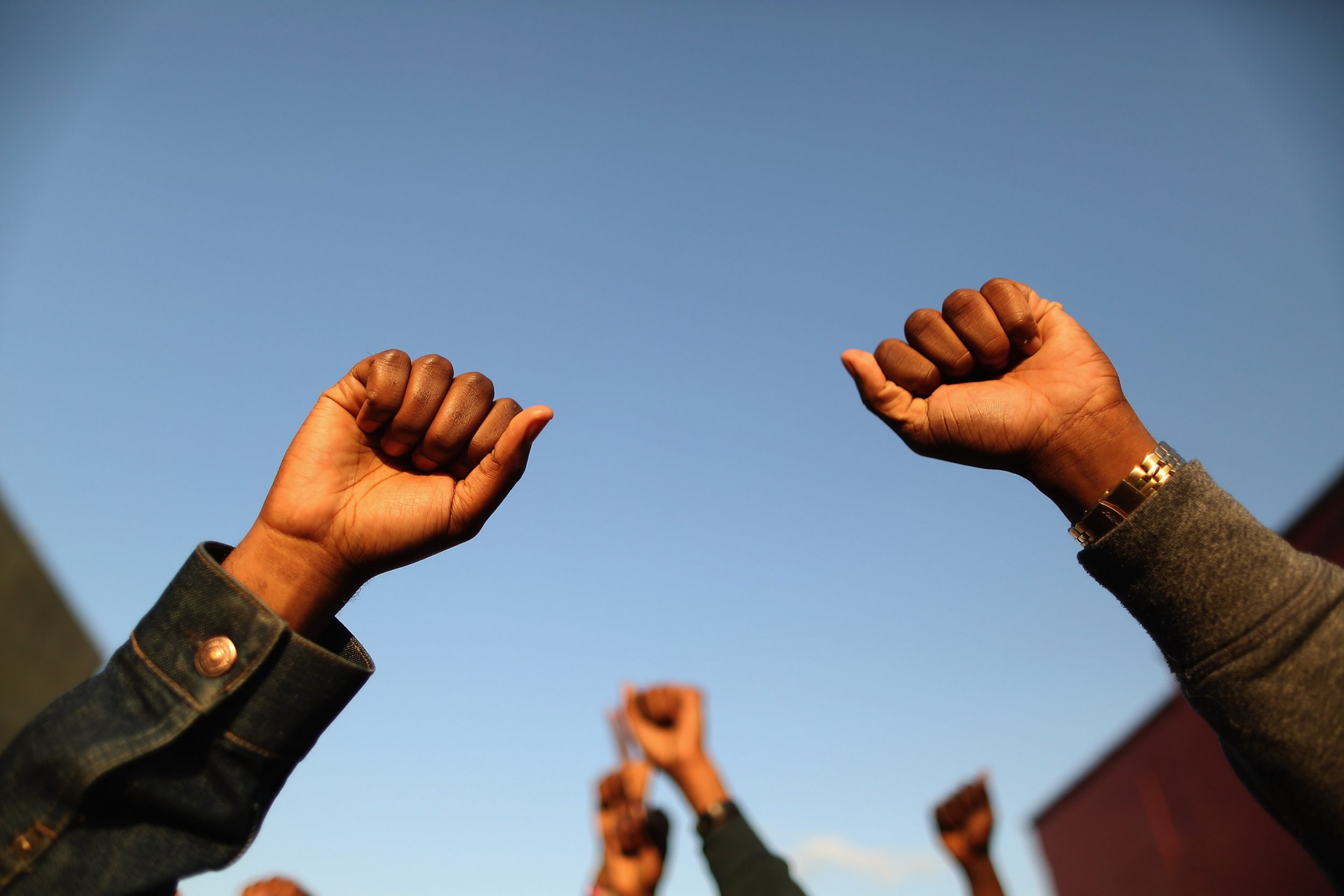 Photos of a newly elected local commissioner in Georgia taking the oath of office on a Malcolm X biography have gone viral on social media, with users dubbing the photo "iconic" and "proof that every vote counts."
Mariah Parker, who at 26 is among the youngest commissioners to take office in Athens, won by a narrow margin of just 13 votes, according to the Athens Banner-Herald. In photos shared online, Parker stands against a wall of portraits of her predecessors, all of whom appear to be white men.
Parker, whose platform centered around social justice causes and promoting racial equality, is one of a record-setting number of millennials who have opted to run for local office across the country.
The rising politician, who did not immediately return Newsweek's request for comment, took the oath on Tuesday night, with her mother by her side and her hand on Alex Haley's Autobiography of Malcolm X. Parker is backed by Our Revolution, an organization started by Bernie Sanders to help provide a platform for young people running for local office.
In interviews with local news outlets, Parker said she wants to spend her first 30 days working on creating a more welcoming environment for minority communities in Athens, a city predominantly made up of white people.
"The policies of this town have been structured, deliberately, to ensure that a certain class of people will continue to thrive and a certain class of people will continue to not," she said on her campaign website.
Aside from running for local office, she is also a linguistics Ph.D candidate at the University of Georgia and a rapper under the pen name Lingua Franca. Her music tackles the more "socially conscious end of the hip-hop and urban music spectrum, with topics tackling drug addiction, depression...abortion and other heavy areas," according to Georgia Music.
Parker is part of a groundswell of young people expressing interest in, and running for, office across the country.Although there is no single explanation for the crush of candidates, some organizations that provide them with support have attributed the boom to a growing backlash against right-wing and neo-liberal political views. The election of President Donald Trump also appears to be a factor, according to Run For Something, one of several organizations helping the aspiring leaders.
Women, too, are running at record numbers, according to Emily's List, an organization that helps Democratic women run for office. The number of women who've inquired about campaigning since Trump's election has skyrocketed, with more than 36,000 respondents since last November compared to about one thousand during the previous election season.
"That 36,000 women are interested in running for office isn't just historic—it's a testament to the strength of our movement and of the Democratic Party as we approach the midterms," Emily's List president Stephanie Schriock said in a statement. "Women are fired up and ready to take back our country from a Republican Party determined to roll back the clock on women's rights."