Georgia Postpones Presidential Primary After Coronavirus Fears, Becoming Second State to Move its Election
Election officials in Georgia announced Saturday that its primary elections have been postponed because of coronavirus fears, following a similar move by Louisiana earlier this week. The Democratic presidential candidates are among the contestants on the Georgia ballot, which also federal, state and local offices.
Louisiana has already moved its primary election from April 4 to June 20. The Georgia primary scheduled for March 24 has been rescheduled for Tuesday, May 9, according to the Atlanta Journal-Constitution.
"Events are moving rapidly and my highest priority is protecting the health of our poll workers, their families, and the community at large," said Secretary of State Brad Raffensperger, whose office oversees elections.
More than 275,000 Georgians voted in early elections, which began on March 2. Georgia made the move to postpone its primary date to help prevent large crowds from gathering at polling stations around the state. Nikema Williams, the state's Democrat Party chair, said postponing the election was about protecting health of her state's voters.
"Our priority is to protect the health and safety of all Georgians and to ensure that as many Georgians as possible have an opportunity to vote," Williams said. "Continued in-person voting could compromise both goals."
For Georgia, it's a chance for the southern state to help decide the Democratic presidential candidate. The top two on the ballot are Sen. Bernie Sanders and former Vice President Joe Biden. President Donald Trump is the lone contender on the Republican ticket.
As of Saturday night, Biden has won 890 delegates toward winning the Deomcratic nomination, and Sanders is close behind with 736 delegates. All other major contenders have dropped out of the race.
The next primary is March 17, with voters from Arizona, Florida, Illinois and Ohio going to the polls. Georgia was the only state scheduled to vote on March 29, and Puerto Rico will hold its primary on March 29.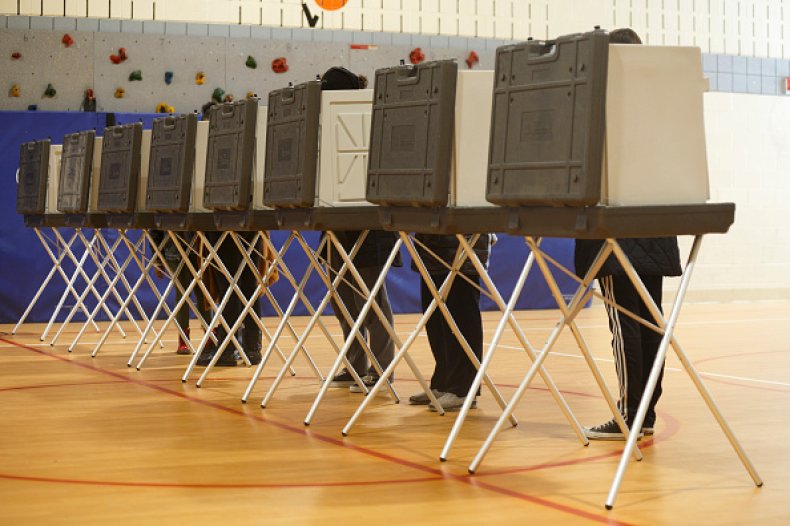 COVID-19, also known as coronavirus, has quickly infected more than 156,000 people worldwide, including more than 5,800 deaths. The World Health Organization on Wednesday officially called it a pandemic, and President Donald Trump on Friday called it a national emergency.
Coronavirus has infected 2,500 people in the United States, including 55 deaths. Georgia has seen 66 residents infected, with one death so far.
Many states and large cities have already banned large gatherings. Atlanta was scheduled to host the men's Final Four basketball tournament in early April, but the NCAA on Thursday canceled all college sporting events, including March Madness, for the remainder of the academic year.
Along with many schools shut down for two weeks around the country, and many businesses advising their employees to work from home if they can, Major League Baseball and the NBA have put their seasons on hold until further notice because of coronavirus.