Georgia Primary Vote Ruled Void After Remarkable Ballot Error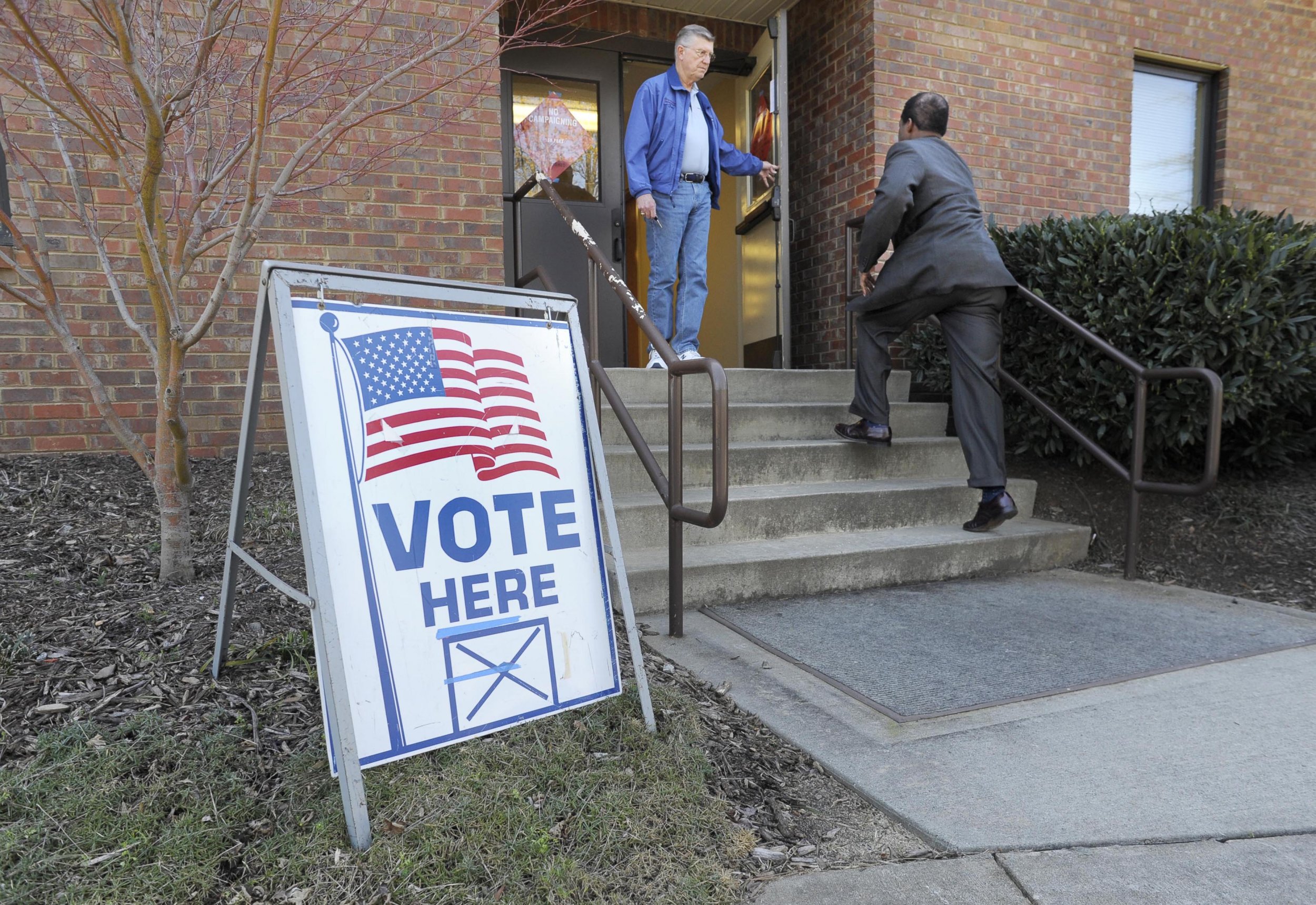 A judge has declared that a Republican primary election in Georgia, originally held in May, must be redone—following a remarkable ballot error that potentially swayed the vote.
The decision comes after state Rep. Dan Gasaway sued his district, Habersham County, when he learned that his name was not on some of the ballot papers. It then emerged, though further inspection, that voter information had been mishandled, leading some people to vote in the wrong district and thus the wrong set of candidates. Gasaway lost the election by 67 votes to businessman Chris Erwin.
"The court's real concern is that people have confidence in our elections," Judge David Sweat said, at a hearing for the case in Northeast Georgia's Banks County on Tuesday.
Laurel Ellison, Habersham County Board of Elections Supervisor, testified that over 400 misassigned voters had been identified in total, though not all of them actually submitted a ballot.
Gasaway has held the legislative seat for six years. Reacting to the ruling, he expressed his relief and a sense of vindication.
"I'm relieved, I felt like [the judge] made the right ruling," he said. "I think we had the facts pretty solid since the middle of July… This should encourage all citizens to know that people are looking out for their system."
"I didn't do this just for me," he continued. "This job is not a high-paying job. But if votes aren't counted right, that should concern everybody in our country, everybody in our state, and everybody in our counties. Votes should be counted right. There's no reason for things like this to happen with the technologies we have today."
Gasaway's opponent, Erwin, was less enthused with the result. "We felt we proved our case," he said. "We won the election originally. There were less than 67 votes. We presented those numbers to the judge. And obviously we're going to go home tonight, we're going sleep on it, come back tomorrow. We'll talk and look and see if we need to appeal."
Judge Sweat did not specify when exactly the new election would be held but—pending an appeal from Erwin's camp—discussions will take place over the coming days. Gasaway wants it to be held in conjunction with the November mid-terms.
It's not the only voting controversy currently occupying the state of Georgia. On Monday, District Judge Amy Totenberg ruled that the use of electronic voting machines can continue, despite being "gravely concerned" about the threat of hacking.
Totenberg said that because the lawsuit had taken place at the "eleventh hour" there was not enough time to change the voting rules ahead of the mid-term elections. But she said that the state should act imminently.
"The court is gravely concerned about the state's pace in responding to the serious vulnerabilities of its voting system—which were raised as early as 2016—while aging software arrangements, hardware and other deficiencies were evident still earlier," she said.