Amid a string of new violent threats being sent to school officials across the nation, one Georgia principal received an anonymous email that prompted a high school in Burke County to close over to safety concerns.
On Thursday afternoon around 4:20 p.m., Burke County High School Principal Dr. Kaveous Preston received an email reading: "This is a warning that I am plan to shoot the whole entire school up tomorrow I already have my plan figured out but see you and the dead students tomorrow."
In response to the threat, school was canceled on Friday.
The email is the second threat the high school has received this week.
On Wednesday, a school administrator contacted the Burke County Sheriff's Office (BCSO) immediately after being alerted about an anonymous post on an app warning of a disturbance taking place on school grounds. Officials said the planned incident had moved to the drive-in of a nearby Sonic fast food restaurant.
The school said it has since put additional precautionary measures in place, including an increased police presence to keep students and teachers safe.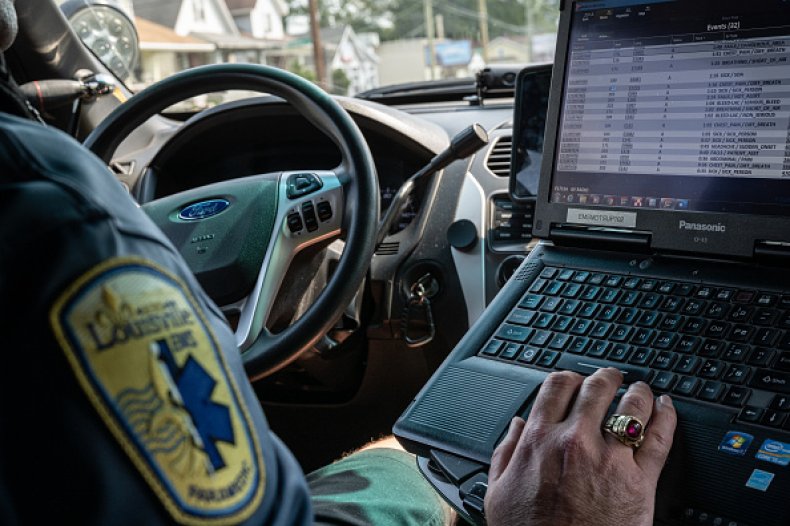 Burke County Sheriff Alfonzo Williams told Newsweek that his office is working with state police and federal investigators to see if the email threat had any similarities to other threats made in the area and across the state.
"We're sharing the email itself to see if there's any particular modus operandi and if we're dealing with the same person or set of persons," Williams said.
The sheriff said his deputies don't have any reason to believe that the two incidents related to Burke County High School are similar at this time, but they're not ruling out a possible connection.
The BCSO is offering a $2,500 reward for information leading to the arrest of the person responsible for the email.
"We ask that all personnel remain vigilant and to report any suspicious activity or pertinent information to school personnel or law enforcement," the office said in a statement.
Williams told Newsweek that officials are hoping students will be able to go back to school after the weekend, even if the investigation remains ongoing.
"We're going to continue with our security plan to ensure that we have extra law enforcement personnel throughout the school system to ensure that we have a safe environment that is conducive to learning," he said.
"We're hoping that by the weekend, things might subside and that the person or persons making these threats may move onto something else but, we're certainly hoping that there are some developments in the case where we can identify the persons responsible," he added. "On Monday, we're hoping that things will get back to some sense of normalcy."
Law enforcement officials across the country have been on high alert for any active shooter threats targeting schools in the days following Tuesday's deadly shooting at Oxford High School in Michigan.
Four students were killed and another seven people were injured this week after a 15-year-old boy gunned down the school in the deadliest school shooting since 2018.
A Newsweek analysis found that at least 519 schools across the nation were closed on Friday amid the wave of copycat threats.